Profisea is Recognized as a Top 100 DevOps Consulting Company in 2022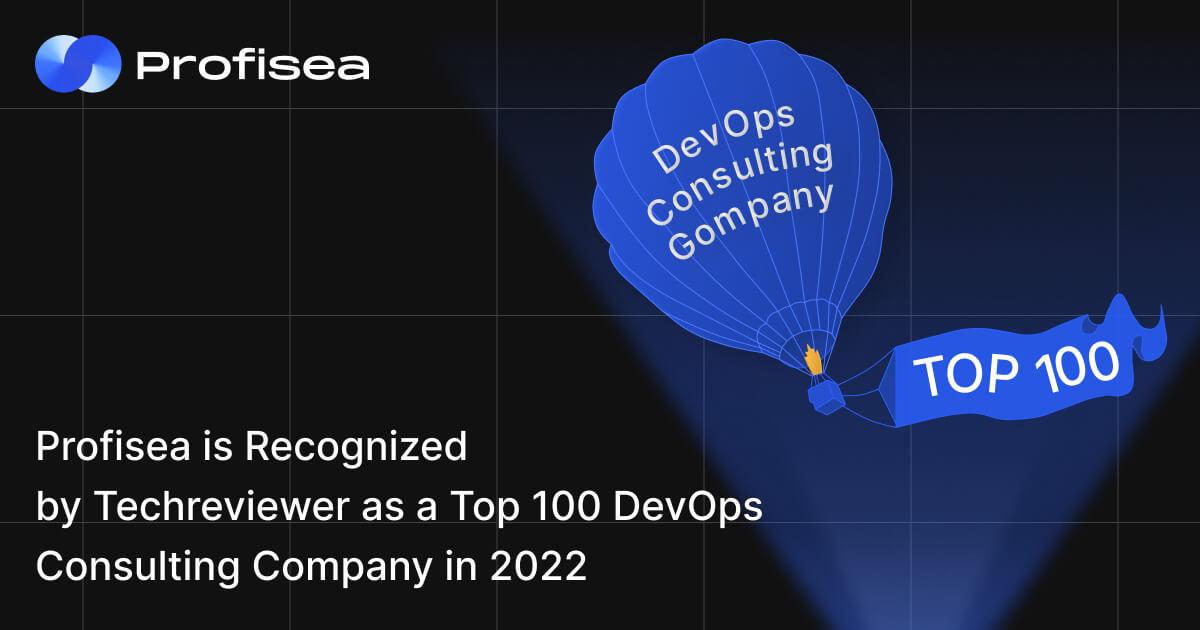 We're pleased to announce that independent analytics company Techreviewer has featured Profisea among the Top 100+ DevOps Consulting Companies 2022. Only three Israeli companies made this prestigious list.
Techreviewer's list of top DevOps companies was compiled after conducting market research and features the most experienced and trusted DevOps companies. Listed companies have a solid background in the field as well as in-depth technology expertise and vast experience in delivering the most complex DevOps and CloudOps projects.
Profisea, a boutique DevOps and Cloud company headquartered in Israel, offers a full portfolio of services. For more than six years, we have been implementing best practice in GitOps, DevSecOps and FinOps, and providing Kubernetes-based infrastructure services to help businesses of all sizes – from small companies to large enterprises – remain innovative and effective.
Earlier this year, Profisea became a member of the Cloud Native Computing Foundation (CNCF) and Linux Foundation. We are also proud to be a recognized partner of several leading technology providers, including AWS, which ensures that our clients enjoy top-notch cloud services in the most cost-effective manner.
To view our profile and learn more about Techreviewer, click here. Also, read our success stories to see how we help our clients in their digital and DevOps transformations. If you're looking for top-notch DevOps services, feel free to contact us and get a consultation.