Profisea saluted as Amazon RDS Delivery Partner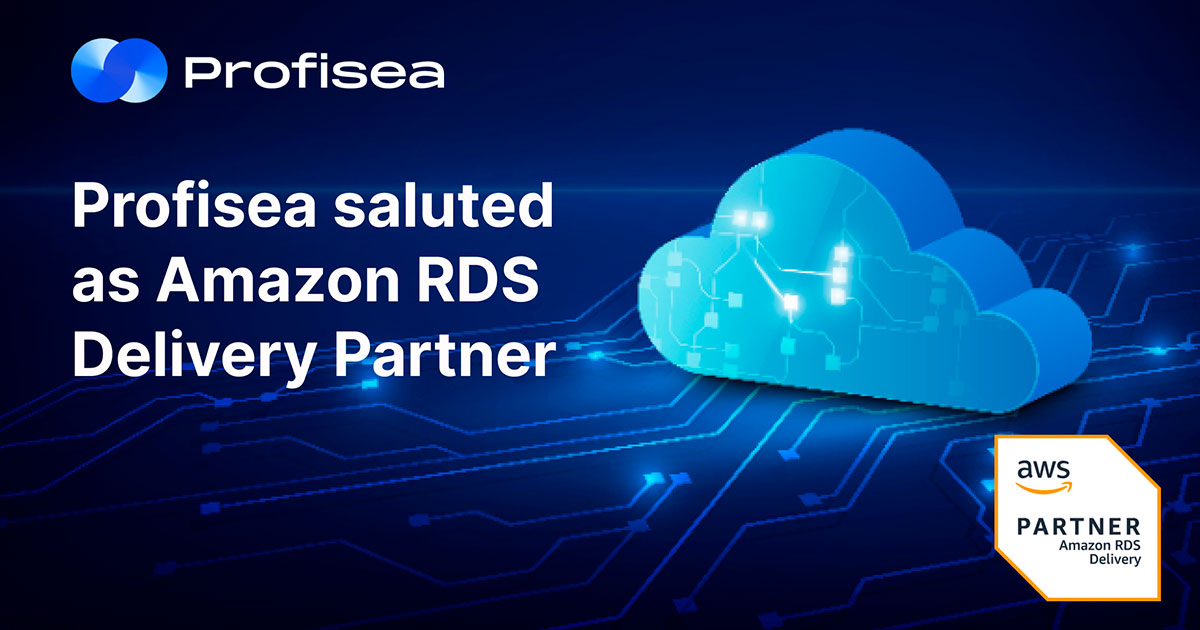 Profisea, a leading Israeli DevOps and Cloud boutique company with more than seven years of experience in Cloud Migration, Optimization, and Management services, has received Amazon RDS Delivery Partner Designation.  
Profisea, whose team of experts is known for best industry practices and top-notch AWS services, including relational database services (RDS) for open-source database engines such as MySQL and PostgreSQL, empowers customer-tailored software release pipelines through cloud environments to accelerate time-to-market at a lower cost. 
AWS – most broadly adopted cloud platform
Amazon Web Services (AWS), Amazon's cloud computing division, heads the leader list in the cloud industry market for several years, providing computing, storage, database, and many other services. AWS provides relational database services (RDS) for open source database engines  (MySQL and PostgreSQL) with various computing, memory, and storage options tailored to different workloads. Amazon RDS also offers multi-availability zone capabilities in most AWS regions to provide automatic failover and improve application availability.
Profisea recognized as Amazon RDS Delivery Partner
As an Amazon RDS Delivery Partner, Profisea designs and implements well-architected database architectures helping facilitate faster collaboration for our customers' teams by taking care of the following DevOps tasks:
establishing data multi-operational mechanism of large data volumes 
implementing well-engineered business logic for data operations
setting up automated data backups and an effective disaster recovery plan
enabling high-availability of database environments via various Availability Zones
ensuring the safety of sensitive data via Amazon RDS encryption
enabling continuous data reading, data analytics, and reporting processes 
guaranteeing and upholding a 99.999% uptime and enhanced fault tolerance capabilities
improving infrastructure maintainability and operability due to well-rounded automation with Amazon RDS
increasing the teams' productivity due to complete automation of previously manual data management processes
setting up continuous monitoring, notification systems, and continuous vulnerability checks for database workloads.
Certified AWS Partner to take you on a cloud journey
Profisea experts are capable of humanizing technology by carefully studying the requirements of our customers/partners and collaboratively developing customized cloud solutions that perfectly fit your business needs. Profisea specialists become part of your team and implement DevOps best practices to design, build, operate, secure, and scale unique cloud environments with the sole goal of maximizing performance, enabling faster deployment, improving product quality, and reducing time to market.