Top 2023 January – May DevOps/Cloud Conferences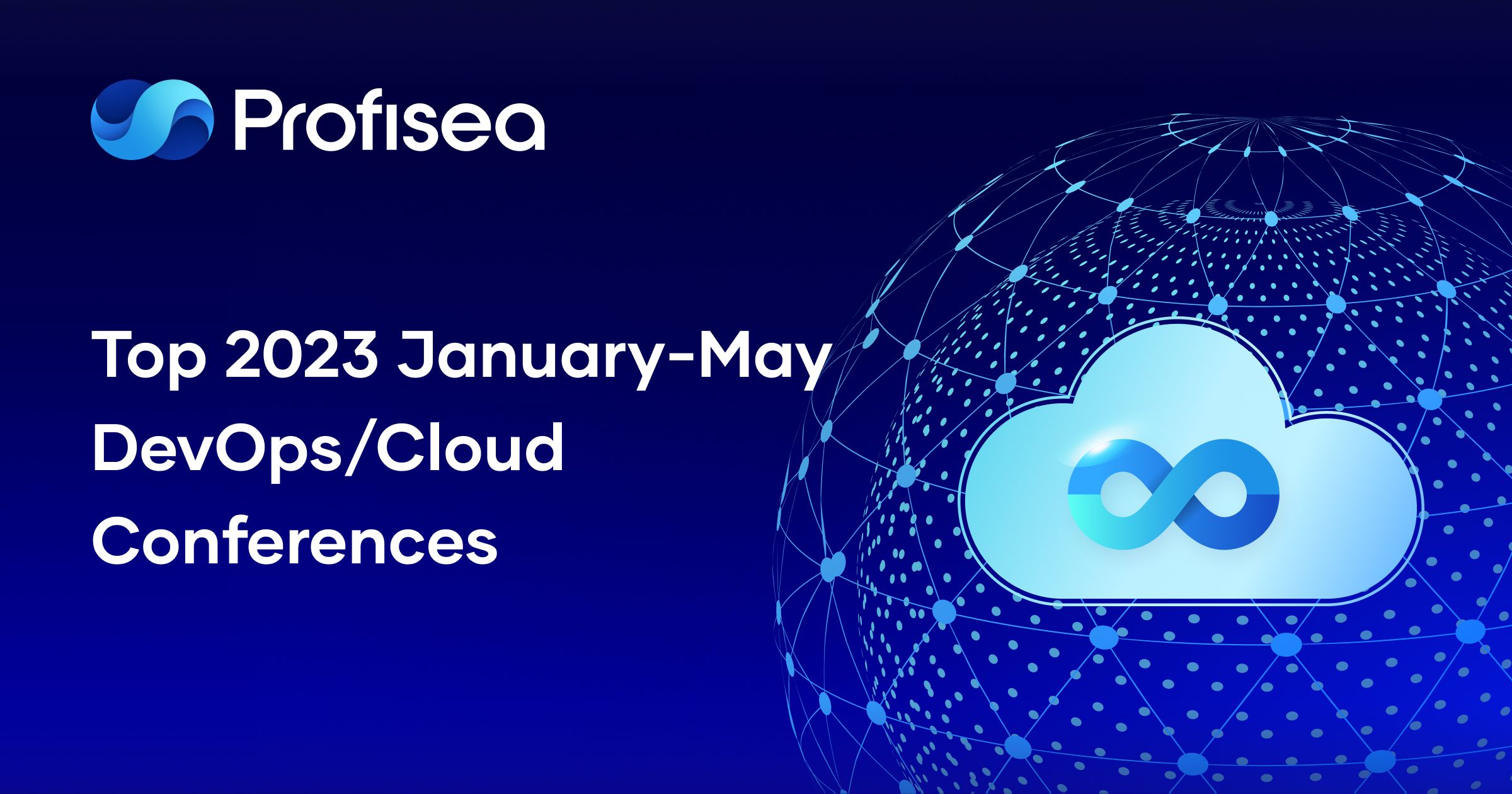 Are you still thinking about your ideal DevOps/Cloud events to visit in 2023? Do you constantly work on the company's growth and business development? If so – you are not the only one: successful large companies, SMBs, and startups annually invest in DevOps/Cloud conferences. According to MICE Industry Market Report, meetings, incentives, conferences, and events are anticipated to garner $1,619.3 billion in the 2021–2028 timeframe, growing from $1,007.2 billion in 2020 at a healthy CAGR of 5,9%.
So, why do these companies pay a fortune to participate in such events? Which DevOps/Cloud conferences are worth visiting in January – May 2023? The answers are below.
Benefits of Attending DevOps/Cloud Conferences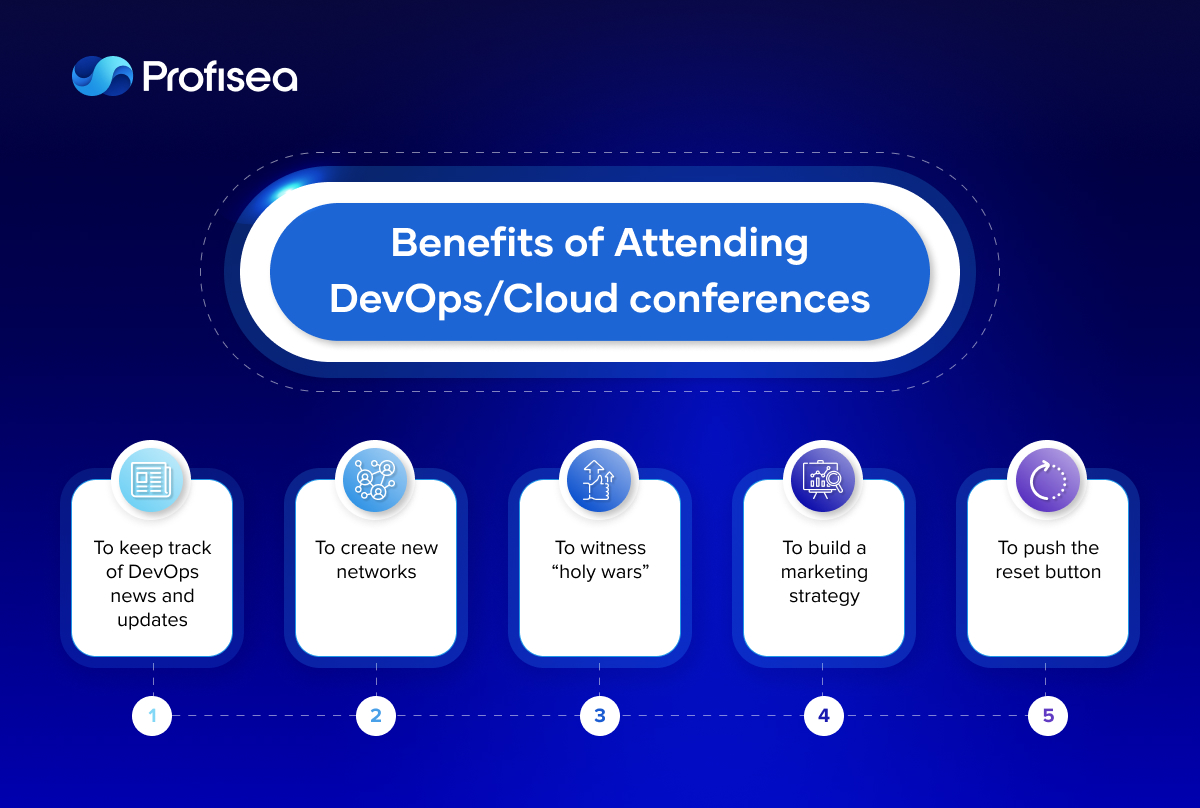 DevOps/Cloud conference is an excellent opportunity to present your company and learn new tendencies, meet competitors and future partners, and determine paths for development.
Let's highlight the main benefits of attending DevOps/Cloud conferences:
To keep track of DevOps news and updates.
The conference is a fairly simple way to learn about the latest market innovations and competitors' performance, which are a great source of inspiration, drive, and new ideas.
To create new networks.
Since DevOps is a dynamic, united, and friendly community, a good conference is also a favorable environment for networking.
To witness "holy wars".
Debates about similar solutions move progress forward. At DevOps/Cloud conferences, you are privileged to learn about the indisputable advantages of one technology over another – and … vice versa!
To build a marketing strategy.
After the product or service presentation, the company's brand recognition and professional level increase. Thus, SMBs and startups become more attractive to potential customers.
To push the reset button.
All good DevOps/Cloud conferences are always a psychological reset. They give a chance to change the daily routine, to buy a ticket for priceless experiences and lasting impressions!
Top 2023 January – May DevOps/Cloud Conferences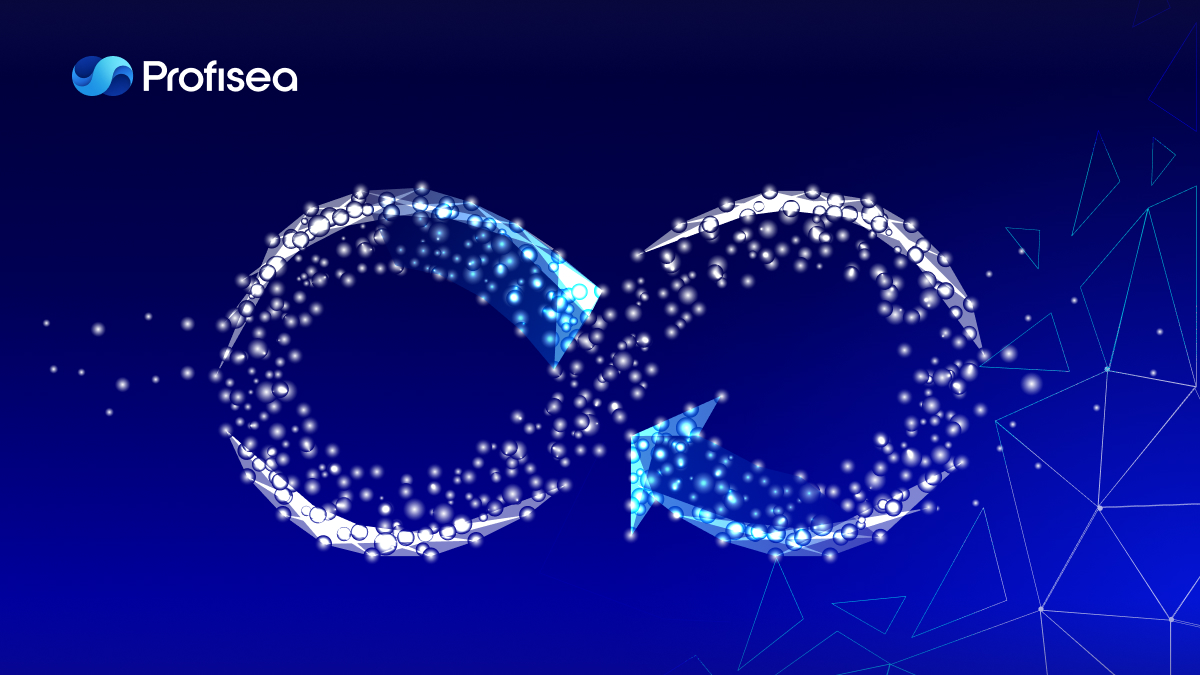 So, if you want to get food for reflection, learn new things about your business and get lasting impressions – welcome to our Top 2023 DevOps/Cloud Conferences, which will take place in January – May:
Name: DevOps Asia Summit 2023
Date: February 10
Place: Singapore
DevOps Asia Summit 2023 deals with intelligent practices using DevSecOps, SRE, OpenSource, AIOps/MLOps, DataOps, and Blockchain technologies in a sustainable manner. Programming Committee promises to improve your knowledge by listening to real case stories. Also, your team will get the best out of networking within the industry and learning from DevOps experts about future trends.
Name: Cloud Expo Europe 2023
Date: March 8-9
Place: London, UK
Cloud Expo Europe brings together thousands of cloud innovators, DevOps, and business leaders. Speakers will unpack the latest trends in Cloud Technology and shape the future of your digital transformation.  Committee says nowhere else in Europe will you find so many networking opportunities, provoking discussions, and chances for productive conversations.
On March 8-9, you can also plan to visit co-located conferences Big Data & AI World and The DevOps Live London 2023.
Name: SREcon23 Americas
Date: March 21–23
Place: Santa Clara, CA, USA
SREcon23 Americas invites IT professionals who care deeply about site reliability, systems engineering and working with complex distributed systems at scale. The conference positions itself as an event with a high culture of critical thinking, deep technical knowledge, constant self-improvement, and innovation.
Name: CloudFest 2023
Date: March 21-23
Place: Rust, Germany
With over 6000 visitors and 250 speakers from 65 countries, this event will take over a famous Europa Park, open only on March 21-23 for the participants! CloudFest is the biggest internet infrastructure event in the world, connecting the global cloud computing industry and facilitating new partnerships, deep knowledge sharing, and the best parties the Cloud industry has ever seen.
Name: KubeCon Europe 2023
Date: April 17-21
Place: Amsterdam, Netherlands
The Cloud Native Computing Foundation's conference welcomes professionals from open-source and cloud-native communities. You will join containerd, CoreDNS, Envoy, etcd, Fluentd, Harbor, Helm, Jaeger, Kubernetes, Linkerd, Open Policy Agent, Prometheus, Rook, TiKV, TUF, Vitess, Argo, Backstage, Buildpacks, Chaos Mesh, Cilium, CloudEvents, CNI and many others to further education and advancement of DevOps and cloud computing.
Name: PowerShell and DevOps Global Summit
Date: April 24-27
Place: Bellevue, WA, USA
PowerShell + DevOps Global Summit is a meeting of PowerShell + DevOps professionals and enthusiasts. You will have a chance to visit a vibrant community that learns from each other, develop practices and standards, share challenges and solutions, and drive DevOps forward. If you are working with PowerShell, Desired State Configuration, Python, GIT, and related technologies, and especially if you're moving your organization toward DevOps, then this is the event you've been looking for.
Name: DevOps Pro Europe
Date: May 23-26
Place: Vilnius, Lithuania / Virtual
The annual DevOps Pro Europe conference covers the core principles and concepts of the DevOps methodology. You will discover how to use DevOps patterns to develop, deploy and maintain applications on-premises and in the cloud.
DevOps Pro Europe conference deals with the entire software delivery pipeline and the following domains: DevOps Approach (Continuous Delivery, Continuous Integration, Configuration Management, Automated Testing, and Deployment), DevOps World Experience (Technology Adoption, Real Life Implementation Examples, Best Practices, and Insights from the Field), DevOps Tools (Docker, Chef, Puppet, PowerShell, Kubernetes, GitHub, Ansible, SaltStack, Capistrano, Jenkins), DevOps Technologies (Virtualization, Containerization, Orchestration, Microservices, Cloud Computing (Google Compute Engine, Azure, OpenStack).
Name: DevOpsCon
Date: Spring
Place: London, UK / Virtual
The conference deals with continuous delivery, microservices, containers, Cloud & Lean Business. You should join DevOpsCon to learn about the latest DevOps tools, boost your productivity, to learn how cloud platforms, microservices, and Kubernetes play together with comprehensive automation and continuous delivery. Be inspired – there you will meet internationally recognized thought leaders of the DevOps movement and benefit from their expertise.
Read about the Top 2023 January – May DevOps/Cloud conferences, visit them, be on topic, and discover new DevOps technologies! If you have questions regarding the best-in-class DevOps-as-a-service for your business, don't hesitate to contact Profisea – a boutique DevOps and Cloud company with a 100% customized approach.
Also, follow Profisea's Blog to be the first who gets the most reliable and information about the Top 2023 Summer DevOps/Cloud Events.