Quicklizard Uses Amazon RDS to Boost Performance & Reliability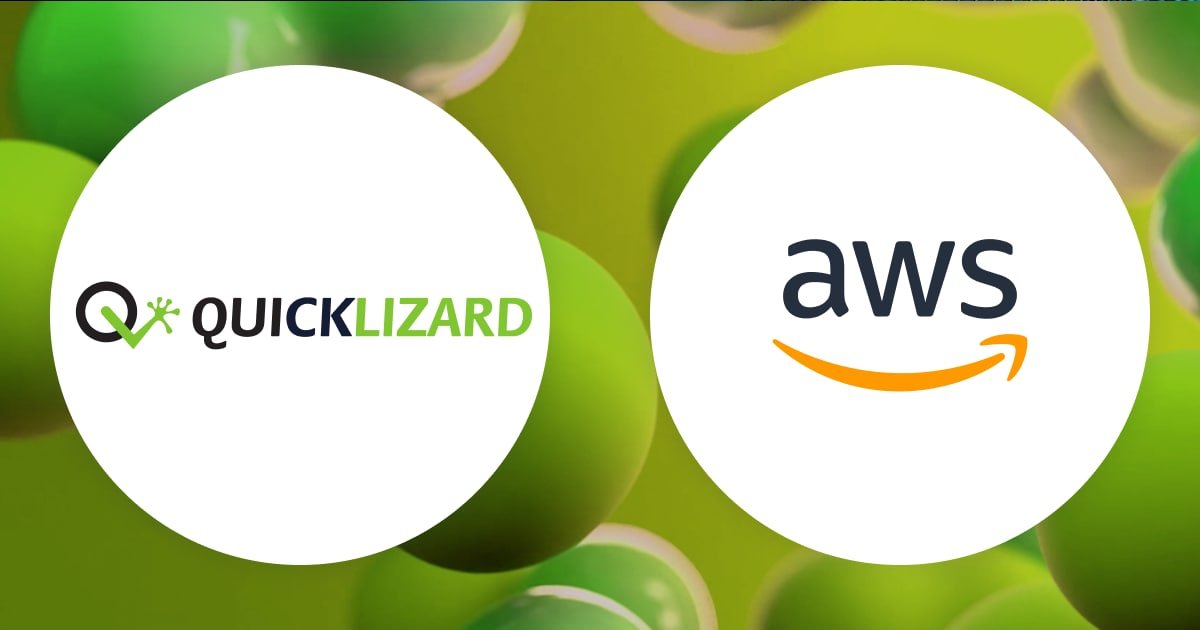 Pricing Excellence at Scale by Quicklizard
Quicklizard is a leading price intelligence company that provides pricing excellence at scale to omnichannel retailers and direct-to-consumer brands via its dynamic AI-powered pricing platform. With the Quicklizard innovative platform, retailers and brands can optimize the pricing of each SKU based on proprietary AI algorithms and develop optimal business strategies that take critical factors into account.
Quicklizard's next-generation platform easily integrates between E-commerce and retail platforms to produce AI-powered pricing recommendations that allow customers to set optimal prices based on their business goals and increase revenue by up to 20%. Given Quicklizard's innovative AWS-based platform's rapidly growing popularity among retailers and E-commerce brands, Quicklizard's management opted to prioritize infrastructure automation projects. First, however, an immediate upgrade to Amazon RDS practices would be required to ensure the success of this transformation plan.
Partnership Goals
It is impossible to develop a holistic pricing strategy without advanced data analytics.
Quicklizard's solutions all require the collection and processing of high volumes of data from multiple sources. Given Quicklizard's constant business growth and the expansion of its customer base in European markets, the company prioritized the infrastructure automation project, in order to migrate automatically upgraded production versions to Europe.
Quicklizard and ProfiSea partnered to tweak and enhance the existing well-designed infrastructure. To better exploit Amazon RDS, several practices would require a minor upgrade to enable automated backups and an effective disaster recovery plan.
Why AWS?
AWS provides all the infrastructure needed for the entire system and makes it easy to configure and manage. The services are effective, agile, and flexible, allowing Quicklizard to get more automation and control while keeping costs under control. AWS has many other advantages such as scalability, high performance, reliability, and security. We used several AWS services to achieve Quicklizard's goals and, more specifically, we placed particular emphasis on Amazon RDS since it helps set up, operate, and scale a relational database in the cloud effortlessly.
Achieving the Customer's Goals
As ProfiSea is a Consulting Partner in the AWS Partner Network, the company quickly won Quicklizard's trust since it provides the whole range of cloud services built on the best practices of GitOps, DevSecOps, and Kubernetes-based cloud environment deployment automation.
ProfiSea DevOps experts came up with a comprehensive solution to achieve Quicklizard's goals:
Our team assessed and evaluated existing Amazon RDS practices to identify opportunities for improvement.
We created a separate cluster for production in Europe, duplicated the existing database, and transitioned it from the USA to Europe via the AWS Database Migration Service.
We set up scheduled backups of Amazon RDS for better data protection.
Our team also implemented cold backups (Kubernetes-cloud-MySQL-backup automatically performs backups of the databases before uploading them to Amazon S3).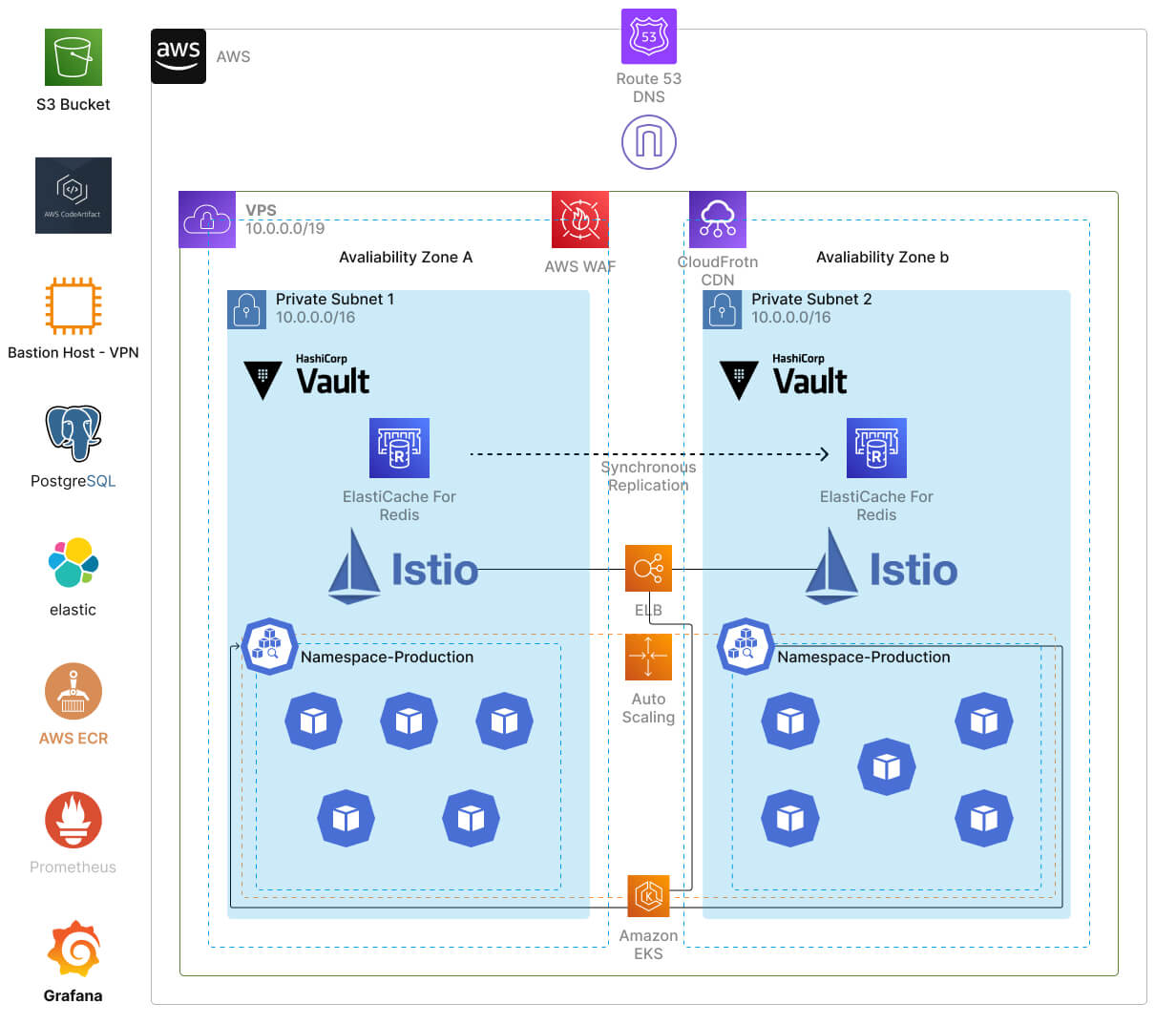 AWS Solution Diagrams
AWS services used: Amazon RDS, Amazon EKS, Amazon Route53, Amazon ElastiCache
Third-party solutions used: ProfiSea Labs
Results
Since Amazon RDS provides flexible yet cost-effective capacity and helps to automate time-consuming administration tasks, Quicklizard gained significant scalability, performance, and fault tolerance capabilities. As Amazon RDS automatically adds storage as needed, it is particularly helpful when unexpected spikes occur. Now that Quicklizard have adopted automated backups, they no longer have to worry about data protection and data recovery. Automatic backups are combined with cold backups to ensure high database security.
ProfiSea Specializes in Best-of-Breed Customer-Tailored DevOps Services
ProfiSea is an Israeli DevOps and Cloud boutique company that implements best practices of GitOps, DevSecOps, Kubernetes-based Cloud environments deployment automation and provides FinOps premium services using a unique AI-based Cloud management platform.
Our mission is to help technology driven companies and organizations connect all the dots between business, development and operations areas to maximize performance, reduce costs and waste, shorten time to market and create an agile application life cycle. As no two clients are alike, we develop customized, unique strategies based on the particular needs of each.
INX Uses Amazon RDS to Improve Reliability & Speed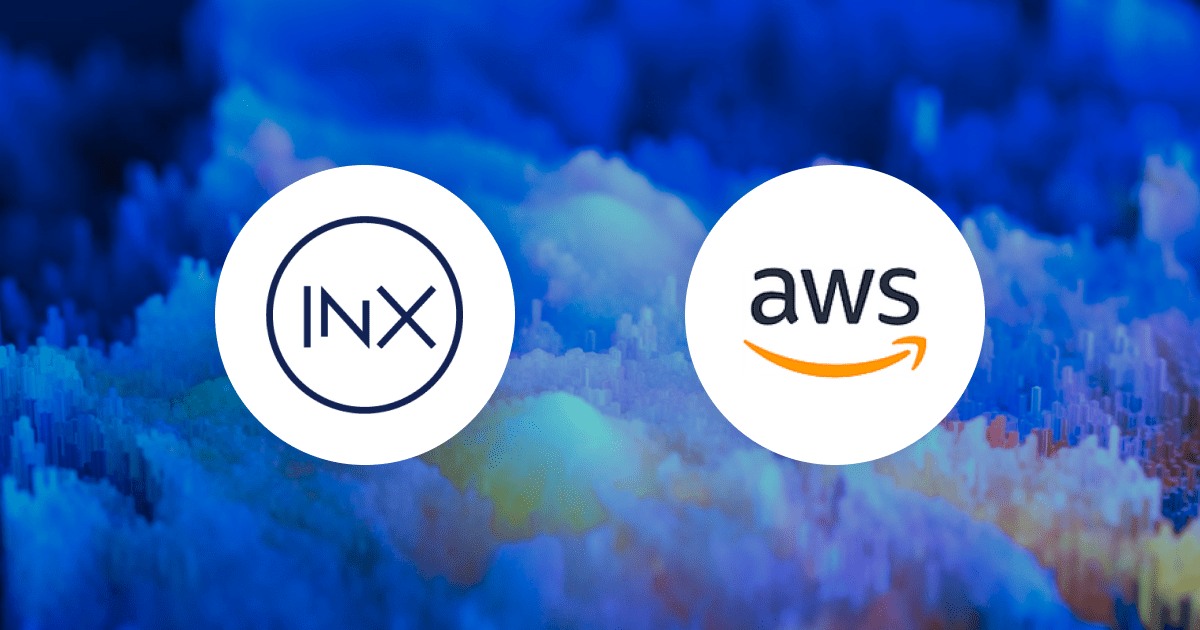 Bringing Digital Asset Trading into the Light
Digital asset adoption is advancing by leaps and bounds, making it almost impossible to grasp that barely a decade ago only tech-savvy individuals dabbled in digital assets, like cryptocurrencies. It is estimated that the global user base of all cryptocurrencies increased by almost 190% between 2018 and 2020, and the cryptocurrency market is predicted to grow at an annual rate of nearly 13% until 2030.
INX, the owner of two digital asset trading platforms, undoubtedly succeeds in transforming the future of finance into reality since it has developed unique technology to make highly-regulated digital asset trading fast, safe and secure in order to fulfill its vision of leading the development of blockchain-based commerce and corporate finance. To achieve its vision, INX designed state-of-the-art trading platforms for a wide array of digital securities that allow its customers to confidently sell and buy digital assets with full regulatory compliance, a high level of protection, and fair-trading policies.
Partnership Goals
Given that INX's innovative platform is designed to support high-frequency trading without downtime, INX's main priority was to establish the highest possible level of security for the system and integrate the best DevOps practices to ensure round-the-clock platform stability and reliability.
As an AWS Consulting Partner providing the full range of cloud services, ProfiSea used its considerable Amazon AWS expertise and experience to help INX host a cloud-enabled, highly scalable, reliable, and secure cryptocurrency Kubernetes-based platform.
Why AWS?
AWS was the obvious choice since it would make it easier for INX to take advantage of the vendor's many and varied compute, storage, and database options. AWS provides all the infrastructure needed to keep the entire system scalable, easily configured, and manageable.
Amazon RDS
AWS provides Relational Database Services (RDS) for open-source database engines such as MySQL and PostgreSQL. The services are accompanied by different compute, memory, and storage options adjusted to various workloads. RDS also offers deployment capabilities in most AWS regions to deliver automatic failover and improved availability of the applications.
One of the core benefits of RDS is that it has the flexibility to provision the number of resources an application needs and scale up or down as requirements change, allowing you to quickly deploy scalable MySQL or PostgreSQL servers with easily resizable hardware capacity.
Achieving the Customer's Goals
ProfiSea's plan of action included setting up an RDS MySQL database to be utilized by Backend apps.
Amazon RDS allowed the INX system to deploy a dedicated database per environment which ensures fast connections, automated backups and easy monitoring of the entire process.
In addition, the cost optimization approach of Amazon RDS makes it a cost-effective solution: you pay only for the resources utilized, and RDS costs can easily be optimized by right-sizing and implementing a policy of defining, identifying, and resolving unused instances.
AWS services used: Amazon S3, AWS CloudFront for static files
Third-party solutions used: CloudFlare.
Results
INX's innovative platform is fast, reliable, and secure. The platform integrates the best DevOps and Cloud practices and principles, due mainly to the use of easy-to-configure and scalable AWS services.
Amazon RDS simplifies the process of setting up, operating and scaling a relational database in the cloud. It saves costs and allows developers to easily resize capacity to meet the needs while automating time-consuming hardware provisioning, database setup, patching, and backups. Such an approach frees time for more critical tasks and enhances confidence in terms of reliability and performance.
By leveraging Amazon RDS, which supports MySQL, INX gained considerable scalability, performance, and fault tolerance capabilities. With Amazon RDS providing advanced automation, platform maintenance is much faster, which in turn boosts flexibility and time-saving opportunities for INX. Amazon RDS is easy to manage with the added benefit of automatically adding storage as needed, which can be very helpful during periods of peak performance.
ProfiSea: Market Leaders Trust Us
ProfiSea is an Israeli DevOps and Cloud boutique company that implements best practices of GitOps, DevSecOps, Kubernetes-based Cloud environments deployment automation and provides FinOps premium services using a unique AI-based Cloud management platform.
Our mission is to help technology driven companies and organizations connect all the dots between business, development and operations areas to maximize performance, reduce costs and waste, shorten time to market and create an agile application life cycle. As no two clients are alike, we develop customized, unique strategies based on the particular needs of each.
12 Tactic Cloud Mistakes that Crush your Business. We Know how to Correct & Avert them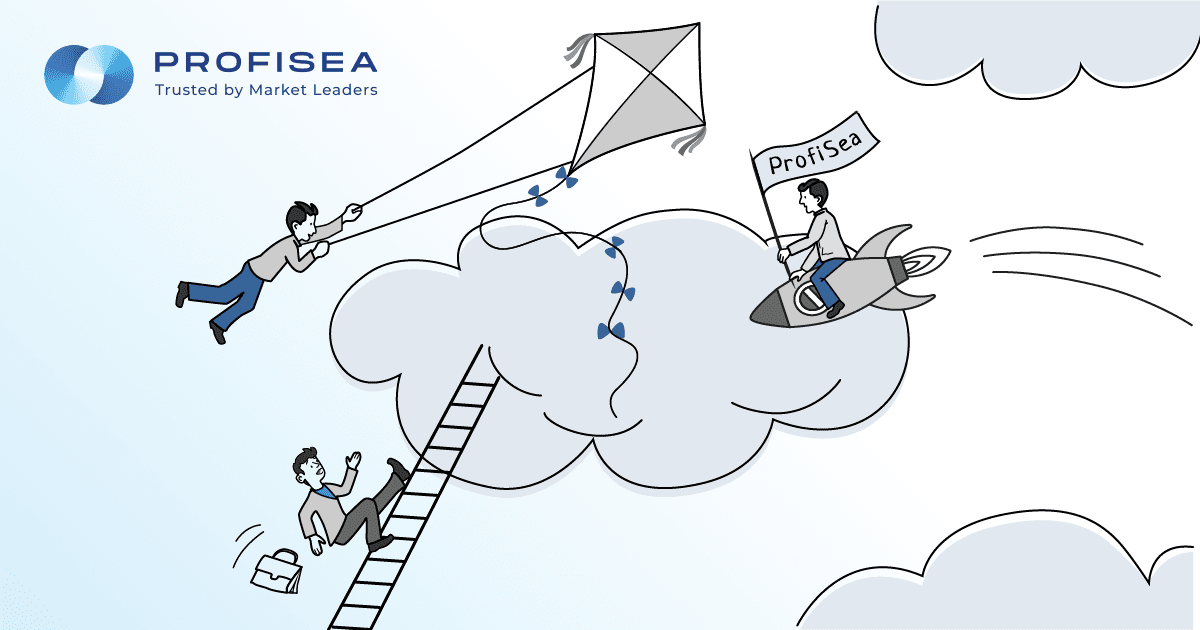 Each IT business aims to deliver high-quality, customer-focused software as fast as possible without waste. And many companies go after innovative and effective methods like DevOps or cloud computing to reach this goal. Gartner forecasts worldwide end-user spending on public cloud services to grow 23.1% in 2021 to total $332.3 billion, up from $270 billion in 2020. However, together with the rapidly increasing demand for cloud-based infrastructures, IT organizations have to struggle with cloud expenses and billing sprawl. Gartner analysts Brandon Medford and Craig Lowery estimate that as much as 70% of cloud costs are wasted.
Do cloud expenses rise? Nonsense! Clouds are supposed to lower the costs, right? It's true, but, ironically, according to a recent report, FinOps practitioners name gigantic $45 billion in cloud spend annually, uncovering "…a little secret about the clouds that the bill never goes down" claims FinOps Foundation executive director. The survey demonstrated massive sprawl of cloud spend, and a desperate struggle to control and optimize it. Whooping 49%, almost half, of the businesses were not managing cloud spend at all. This fact clarifies that these companies might miss their chance to optimize cloud spend and unreasonably waste their money. What are the reasons for this to happen?
12 Tactic Cloud Mistakes
Lapse 1: No migration plan, moving too fast, and inaccurately estimated business needs
With cloud migration, governance and planning are essential factors. "While governance and planning is the goal, it doesn't need to be tackled in one sweep," says Chris Hansen, cloud infrastructure practice leader at SPR Consulting. "Use small iterations supported with automation," Chris recommends. "That way, you can address the three critical areas of governance — monitoring/management, security, and finance — to quickly surface issues and remediate them."
Most IT managers believe they can buy 20% of the additional infrastructure for their on-premises IT infrastructure, and it would be enough. And they can utilize a similar approach to predict cloud consumption. However, you must have your cloud infrastructure run at full capacity. You should regularly monitor resource routes if you want to avoid overspending on the cloud.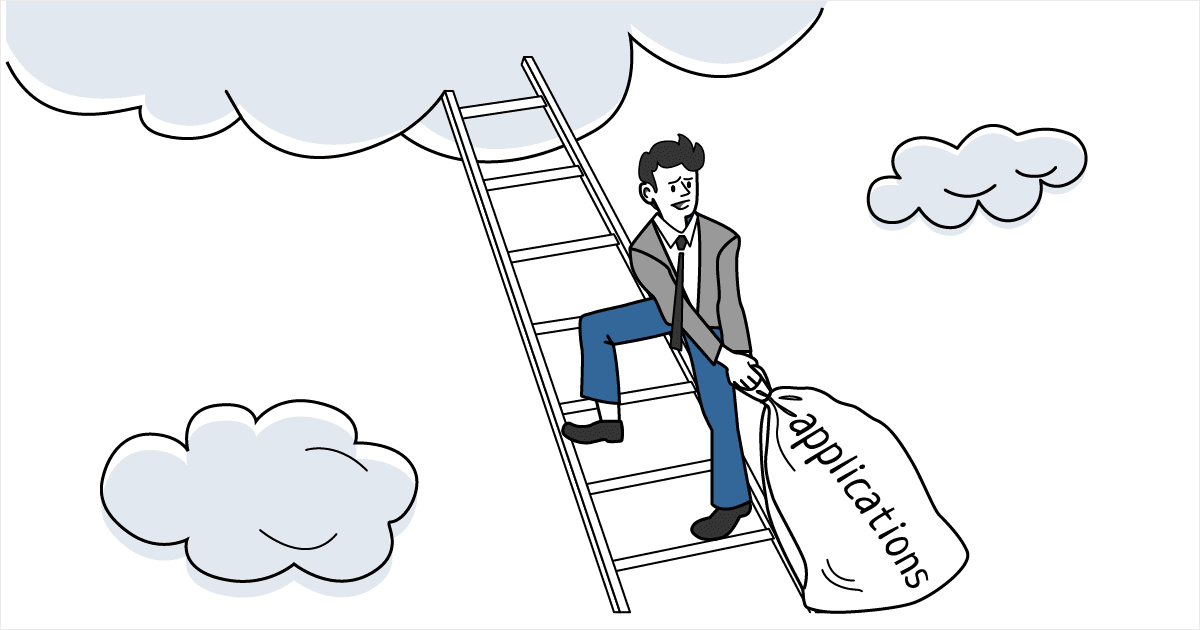 Lapse 2: Moving all the apps at once
"Lift and shift strategy" is not our case here! The big-time issue is to note that all business apps are not meant to be migrated to the cloud. Some software might be legacy-based technology and others could be very complex for the cloud. With that, moving to the cloud might cause quite costly and time-consuming apps re-coding.
"The lift and shift approach ignores the elastic scalability to scale up and down on-demand," says Jon-Michael C. Brook, Cloud Security Alliance's Top Threats to Cloud Security Working Group's Co-Chair. "There may be systems within a design that are appropriate to be an exact copy, however placing an entire enterprise architecture directly onto a CSP would be costly and inefficient. Invest the time upfront to redesign your architecture for the cloud and you will benefit greatly."
A cloud migration strategy should include a detailed analysis of the data and applications that might be migrated. It is recommended that you initially consider moving low-performing apps, and only then business-critical or sensitive data. With that scenario played, you will not put critical data at risk at the early stages of your cloud migration.
Lapse 3:  Neglecting TCO 
Most companies completely ignore the total cost of ownership (TCO). If you don't know your total cost of ownership, you won't be able to track your expenses. It will be very difficult to create an IT budget. You can easily track your total cost of ownership with a cloud-based dashboard and use it to monitor your organization's activities. Visualization of your cloud infrastructure will help you control your storage and computing costs and keep track of your total cost of ownership. This will help you improve your overall cost structure. Plus, it helps you control your cloud spending.
Lapse 4: No cost-optimization strategy
The cloud providers claim they charge IT organizations for the instances and resources they use, however in practice we see a bit of a different picture. AWS, GCP, and Azure's cloud customers pay for the resources they order, whether they use them or not. Fortunately, there are plenty of cloud cost optimization practices like detecting and getting rid of mismanaged instances, reserving instances winning discounts up to 90%, rightsizing computing services and others to reduce the overall cloud spend.
Successful enterprises establish good practices when operating in the cloud. If you have ever attempted to read your AWS cost and usage reports and struggled to make sense of your cloud bill, we get your pain. Some of the world's largest organizations turn to cloud experts or use cloud cost management technology to scan through thousands of line items in their cost/usage reports and interpret them. However, just reading and understanding a cloud bill is ineffective if you do not take actions to deal with billing sprawl.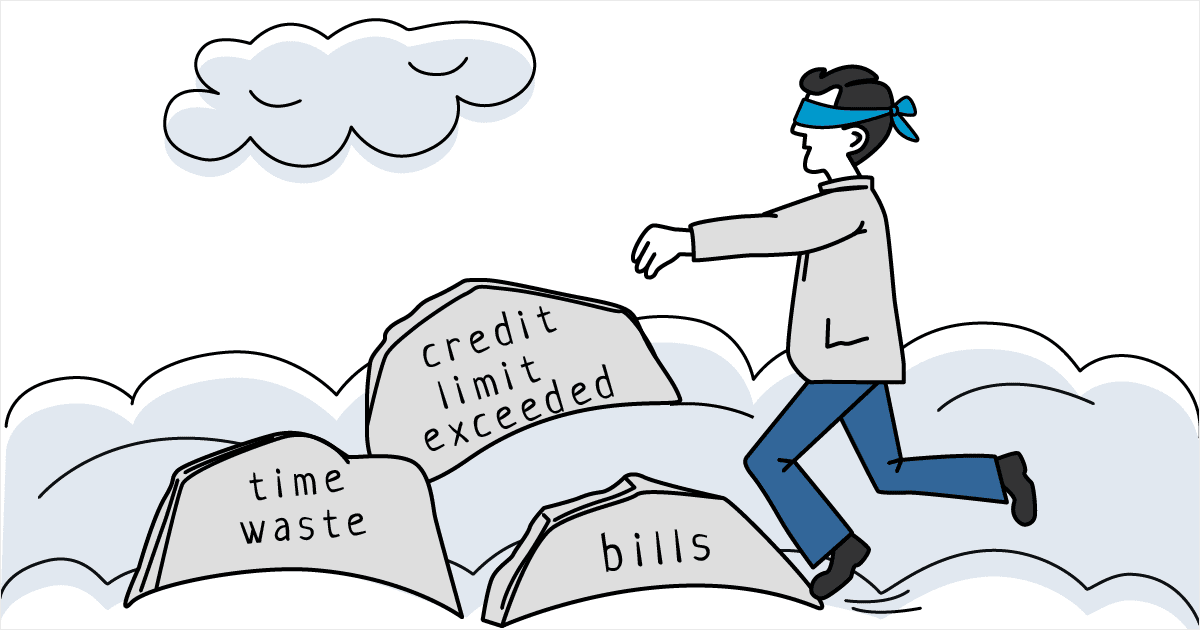 Lapse 5: No cloud visualization
Understanding the infrastructure's current state, automated planning of the future steps, lightning-fast troubleshooting, easily triggered scaling up/down, and supervised security can be carried out with the help of cloud visualization. With clouds, you should be prepared to hand over some of the administrative responsibilities to your provider. This can lead to many problems. In the event of a violation, it will be difficult to identify problems. For example, it will become difficult to locate the source of the issue since these applications are not hosted on your server. In such cases, it's quite helpful to implement a cloud visualization platform for you to get a solid understanding of the cloud insights. The best thing about these platforms is that such a transformation of cloud resources will not be complicated and time-consuming, considering the ability of services cloud providers present (by the latest count, the list of services that AWS offers above 300 services across multiple categories).  Plus, with these digital tools, DevOps, security engineers, and analysts generate cloud environment diagrams automatically that previously required hours of work.
Lapse 6: Relying on the cloud provider completely (taking too many services, not managing credits, not catching shared responsibility model, and so on).
Best-in-class CSPs (cloud service providers) grant every partner, regardless of size, with operational capabilities equal to that of a Fortune 50 IT staff, nevertheless considering the shared responsibility model, providers are at the helm of phases they can control. And this means that plenty of tasks like deploying, infrastructure maintenance, security measures enforcing are for the customers to plan and implement. When you use a cloud solution/service, both you and this solution/service provider are responsible for certain aspects of cloud security. Cloud providers outline specific responsibilities in a service level agreement (SLA) that must include information about the shared cloud responsibility model, which clearly states what your business and your cloud provider are responsible for.
"Take the time upfront to read the best practices of the cloud you're deploying to, follow cloud design patterns and understand your responsibilities," Jon-Michael C. Brook recommends. "Don't trust that your cloud service provider will take care of everything."
Lapse 7: No automating (poorly written automating), no monitoring, and no disaster recovery strategy
Automated computing resources provisioning is one of the sweetest perks of cloud infrastructure, however, blindly trusting automation scripts would be a big mistake. "For the most part, companies will benefit from any type of automation," stressed David R. Lee, Kastling Group's chief operating officer. "Yet automated processes that are poorly written, overly complex, and not well documented can lead to lengthy downtimes, significantly affecting critical business operations. Automated tests for automated scripts in a controlled environment and training for automation recovery could help mitigate this risk."
Not continuously monitoring and regularly evaluating the actually received cloud service versus planned expectations is a quick way to waste cash and degrade critical business operations. "An organization should periodically review the established key performance indicators and take proper actions to handle real and potential deviations from planned results," says Rhand Leal, an Advisera's Expert Solutions security analyst.
Cloud providers supply automatic backup and recovery options. "But don't take that for granted," Tim Platt, Virtual Operations' vice president of IT business services alerts. "What would happen if a hacker or reckless Sys Admin deleted critical data? How would it be retrieved? Are there appropriate backup solutions in place? — All the considerations that apply for on-premises systems also apply for cloud-based systems."
Lapse 8: Relying on existing IT teams to handle cloud infrastructure migration and support
Most IT experts don't know much about the latest cloud technology. Cloud platforms are radically different from the in-house system and this might create a big challenge for IT organizations, especially for SMDOs and startups that have very little budget for hiring someone specialized in cloud administration. If that's your case, you have two options: either invest in training your in-house IT teams or turn to mature DevOps & CloudOps companies that provide DevOps-as-a-service and cloud computing services. Outstaffing DevOps professionals will ensure that you won't face any downtime during migration and post-migration. Additionally, they'll train your managers and IT team providing necessary cloud tech documentation.
A related error is not fully understanding who in the organization is responsible for specific cloud-related tasks such as security, data backup, and business continuity. "If a malicious actor had gained access to this data, the vast majority of those entities could have faced everything from extortion to complete internal network compromise,"  claims Chris Vickery, UpGuard's Director of cyber risk research. "Executives can avoid this potential disaster by spending a little extra on getting the right person for the task or making sure the tech department has sufficient knowledge and services available to do the job right."
Lapse 9: No security proper implementation
Everything placed in the cloud is 100% secure, isn't it? Well, no! While it is true that larger cloud providers are building infrastructure and services with uptime percent that far exceed the levels that a midsize business can achieve, this does not mean that they are immune to disruptions caused by systems or people. Cybersecurity concerns are a major focus in the finance and investment industry, and besides the SEC's handling of this topic, the risks of security breaches are real.
Although cloud providers offer fantastic security-as-service options, they do nothing to improve a customer's poor system management accompanied with poorly written and implemented security policies. "That's still your job," Dennis Allio, Workstate's president indicates, claiming that one of the key issues in the recent Equifax breach was a failure to patch a web server's software. "If Equifax had migrated their application to a managed cloud service, those patches would have been automatic and would have stopped the breach. This failure to properly implement cloud services can leave gaps in your security."
Lapse 10: Neglecting cloud management tools
Cloud management tools and platforms enable organizations to manage services and resources across multiple clouds. This includes providing corporate governance, lifecycle management, monitoring, mediation, and automation for cloud infrastructure resources across a variety of functional areas. The tools can be used by organizations as an option proposed by cloud providers, they can be on-premises deployed as a third-party app or used as a SaaS product. No matter what type of cloud management helper you choose: Cloudwatch, AWS Pricing Calculator, AWS Cloud Explorer from AWS, Cloud Endpoints, Cost Management from GCP, Cloud Monitoring and Cloud Management Tool from Azure or address all your cloud issues to a progressive multi-cloud infrastructure management platform, like ProfiSea Labs, a huge mistake would be not to leverage the products that can notably streamline your cloud operation experience.
Lapse 11: No investigating info about the cloud provider before migration
Companies often do not thoroughly research cloud technologies and cloud service providers before engaging in partnerships. The IT team in the organization must examine the migration and usage requirements and then determine which cloud provider is best for the task. Several discussions between the team and potential suppliers can set the right expectations from the outset. You can also explore new cloud infrastructure capabilities to improve ROI and competitiveness.
Lapse 12: Neglecting experts' opinion
In-house teams are not experienced enough when dealing with cloud migration and cloud infrastructure maintenance. Lack of expertise in this area gets organizations, especially middle-sized and small businesses, into unreasonable cost waste. In this case, turning to professionals in this field, companies that use best DevOps practices to design and implement the transition plan and post-migration cost optimization strategy is the best and the only option. Sometimes we have a different situation: some companies try to save money and skip essential steps in cloud infrastructure configuring. This leads to unpleasant consequences when instead of saving up they pay twice as much to start over again and set up everything correctly this time.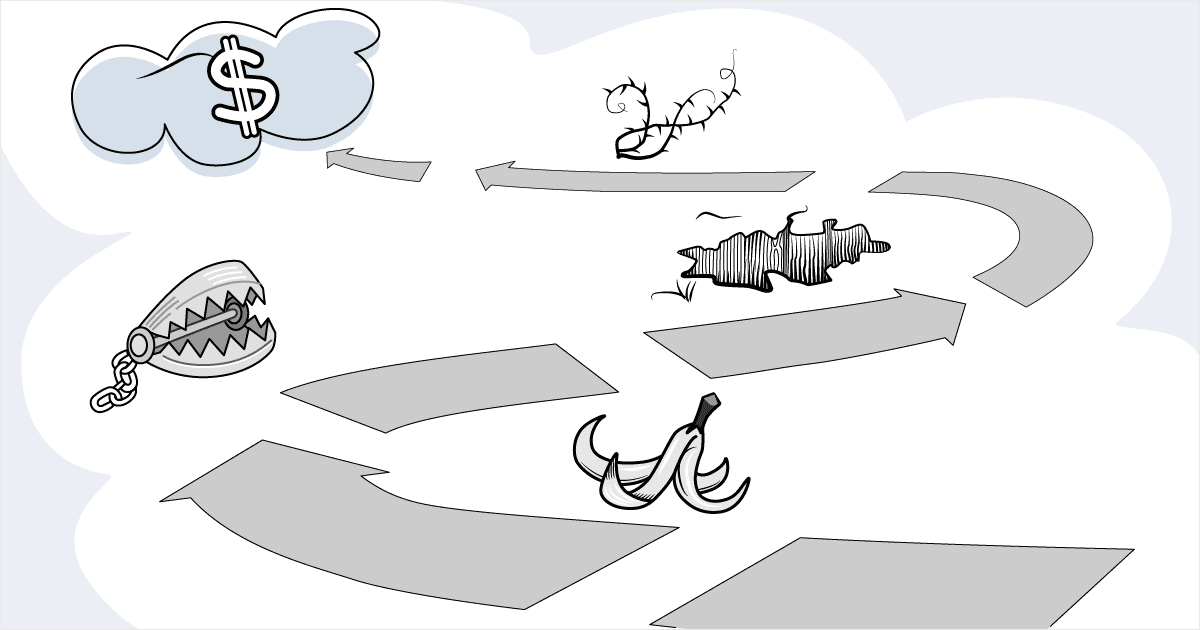 How to Correct & Avert cloud mistakes
A well-designed migration plan and cloud management strategy are imperative! So, developing a migration plan is the first step, but it's not a piece of cake, especially for SMBs and startups to devote time to planning. And also quite crucial is to create a post-migration plan with a cost optimization automation strategy.
Another problem is that the internal teams of the organization do not have sufficient experience in the field of migration and cloud infrastructure maintenance. Lack of experience in this area leads to unreasonable costs for organizations. If this is the case, reaching out to cloud professionals to develop and implement a migration plan is a great idea. Small teams may not be up to the task of deploying and migrating to the cloud, as it is difficult for them. When IT managers assign such a task to inexperienced teams, they must be willing to spend a lot of time and money on numerous attempts, unnecessary waste, solving hidden costs, and many other issues. That being said, reaching out to mature DevOps companies is a better option. DevOps specialists will consult your team and support them with all the necessary documentation.
When you automate vital parts of a service, application deployment, and orchestration, you only use and, logically, pay for the capacity you need, when you need it. This approach will reduce unnecessary costs and keep the overall spending under control. Quite often, in-house teams face problems with this task as well. One way or another, in most organizations, cloud spend management automation is either absent or poorly written. It's a great idea to reach out to DevOps professionals to not only design and implement cloud migrations, but also automate a cost-effective cloud management strategy.
Pretty often companies try to configure a cost estimate that fits their unique business with the help of CSPs' tools like AWS Cloud Explorer, and so on, however, some users admit it's too complex and you need time to master them. Thus, the recommendation here would also be getting cloud specialists to deal with cloud infrastructure designing, configuring, and cost optimization or/and using ProfiSea Labs. ProfiSea Labs is a next-gen multi-cloud management platform, allowing you to visualize, operate, analyze, scale up/down, monitor, and optimize your cloud infrastructure. With ProfiSea Labs, you boost your ROI on a cloud by leveraging automatically generated cloud architecture maps and graphs, control your cloud computing costs and save up to 90% utilizing our unique AI-powered cost-optimization strategy.
Wrapping things up 
Here we discussed 12 of the most costly mistakes IT organizations commit while opting for cloud migration and cloud infrastructure support. Most companies know very little about the cloud platforms, how to deal with them, and addressing these 12 lapses is a starting point. The best way to avert and correct cloud mistakes is to shake your hands with cloud professionals and/or get a cloud management platform. If your election lights on ProfiSea's experts, we will help you in moving your applications and data to the cloud, ensure business continuity during the cloud migration process and design/implement cloud cost-optimization strategy to control cloud spending. Contact us to avoid cloud mistakes, enjoy cloud infrastructure benefits, and see that cloud control has never been easier.