Top Cloud/DevOps Challenges 2023: Forewarned is Forearmed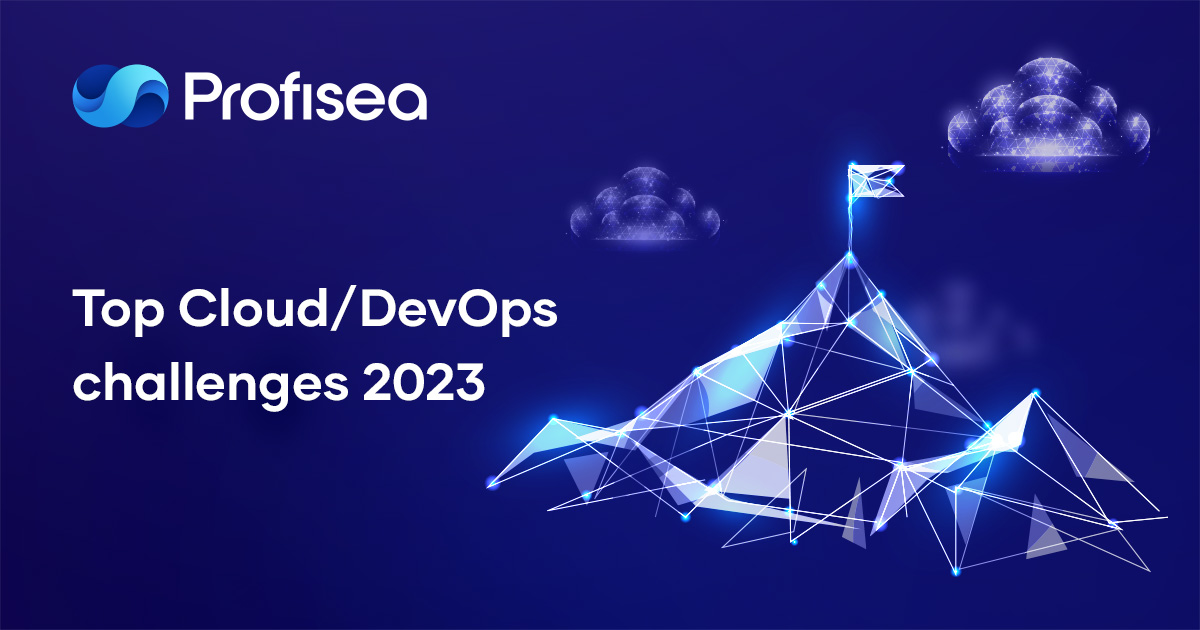 Last year the global Cloud computing market was valued at nearly USD 370 billion. It will grow to an estimated USD 1026 billion by 2028, with a CAGR of approximately 16% between 2022 and 2030. The DevOps market size is predicted to reach USD 37 million by 2030, with a CAGR of 20%. Undoubtedly, moving to the Cloud brings enormous opportunities, efficiency, and convenience. But it also exposes any company to a new range of challenges. So, you should know about the eight biggest Cloud/DevOps challenges in 2023. As successful people say, forewarned means forearmed!
Bring Artificial Intelligence and Machine Learning in SDLC
Artificial Intelligence (AI) and Machine Learning (ML) will keep optimizing and accelerating each phase of the SDLC. AIOps and MLOps are expected to be USD 41 billion entities by 2026.
Optimizing SDLC processes with AI and ML is essential to get the benefits of rapid, high-quality releases. AIOps help you automate IT operations and processes, while MLOps standardizes machine learning system development. So, AIOps identify the root cause of any problem that hinders productivity; MLOps help your business streamline processes and improve productivity.
Only professionally configured integrations make AI and ML proactively explore the DevOps pipeline to identify issues and propose possible solutions, enabling deep learning, data analysis, statistics, and modeling to become an integral part of your business workflow.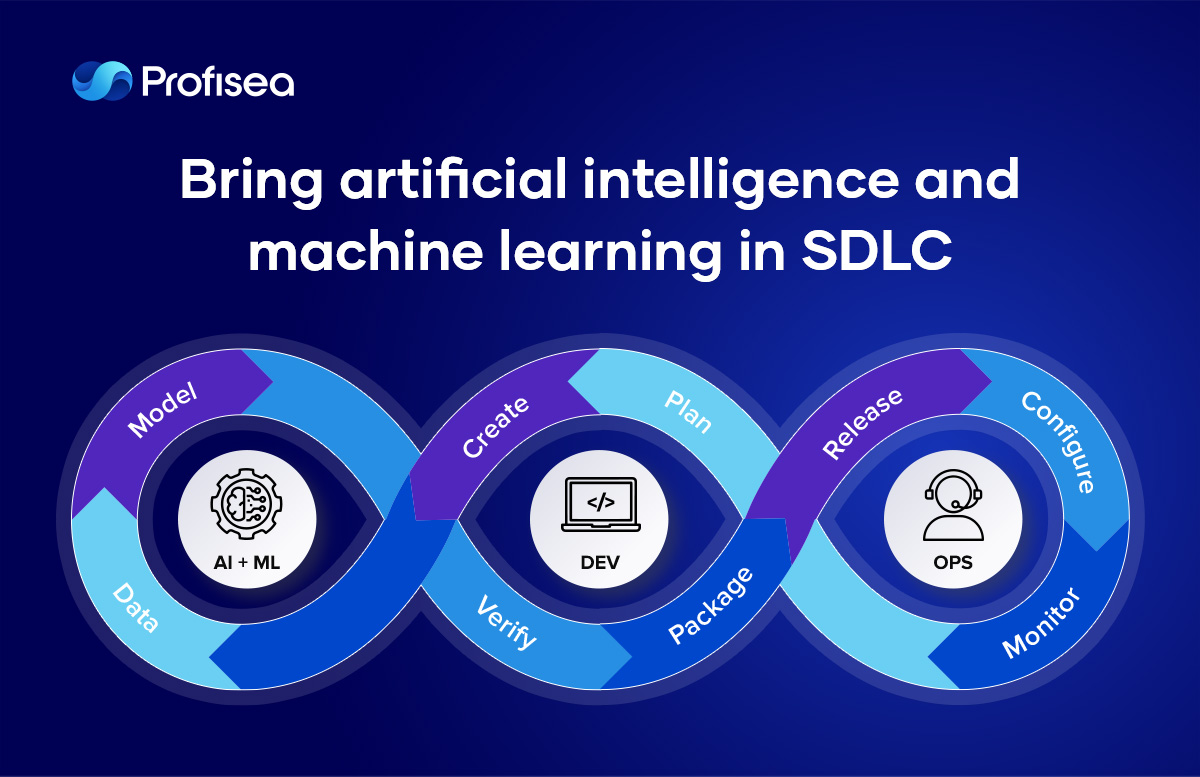 Experience Multi-cloud Solutions
2023 is the year of diversification of services among a wide range of Cloud providers. Multi-cloud solutions offer benefits, including improved flexibility and security with significant cost-effectiveness.
At the same time, well-tuned setup and synchronous collaboration with multiple Cloud providers, such as AWS, Google Cloud, or Microsoft Azure, etc., make things quite complex.
If you're starting to use multiple Cloud providers, you need special knowledge and a smart multi-cloud strategy provided by a trusted DevOps company. Only a professional multi-cloud setup will help simplify complex processes and optimize the user experience. Furthermore, since different Cloud providers propose various resources to businesses of all sizes, you need to choose the specific solutions to work best for your business. Only in this case, you pay for what you use.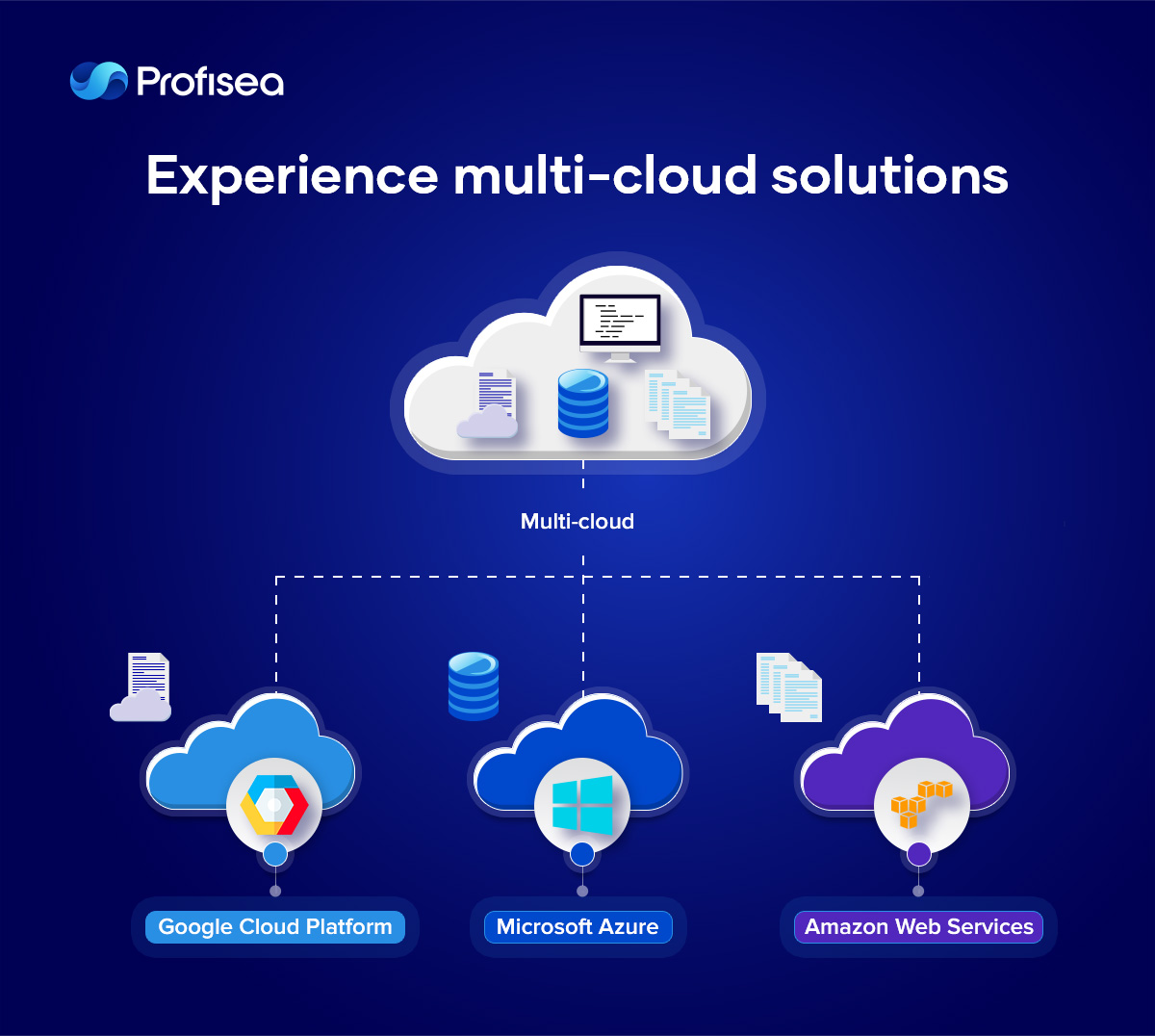 Create Microservices Architecture
As a model for organizing computer systems, a microservices architecture gains popularity, and this trend is expected to reach its peak in 2023. It is the next step of service-oriented architecture (SOA) evolution, which structures an application as a set of related services. If one application fails, microservices make it easy to identify and localize the problem without disrupting the system.
With a microservices architecture, a company can substantially reduce network traffic. The time it takes to scale shrinks from weeks to minutes.
Only top DevOps experts can create the ideal microservices architecture that enables rapid innovation of your business. As a result, you will get control over the technology stack and standards, performance metrics, development, release cycles, etc., which will reduce the overall time to deployment by shortening software release intervals.
Adopt CI/CD
Recently, a new CI/CD philosophy has emerged. It changes DevOps processes, improving development productivity and ensuring governance and security. This new paradigm is based on three main principles: open platforms, intelligent automation, and autonomous teams with centralized management.
Open platforms provide seamless integration with existing CI/CD tools and workflows. It enables companies to grow without disrupting existing tools and processes and without risking a significant decrease in development productivity. Intelligent automation meets many essential requirements for successful software delivery. Establishing centralized controls is critical to ensuring that the company's DevOps, security, and compliance teams are consistent and auditable across all software releases.
Ignoring these basic principles results in software integration and delivery problems that cause slow releases, unexpected errors, security and compliance failures, and user and customer frustration.
Professional DevOps teams use the best tools and solutions to configure well-architecture pipelines and perform incremental deployments that guarantee faster releases.
Apply GitOps Methodology
GitOps, an infrastructure trend related to the well-known Kubernetes (K8s), allows developers to use Git to manage clusters and deliver efficient, secure applications without misconfigurations. It automates the release of incremental updates.
Thus, consistent delivery allows DevOps teams to build, test, and deploy software quickly. Thanks to GitOps, companies increase production speed by 68% in real-time conditions.
GitOps is a logical evolution of the Infrastructure as Code (IaC) approach and DevOps best practice, where Git serves as the single source of authority and control mechanism for creating, updating, and deleting system architecture. The GitOps methodology can significantly increase the productivity of a DevOps team. This is an incredibly powerful tool because it allows you to use Git functions in complex infrastructure.
Professional DevOps companies implement a Kubernetes-based paradigm for merging and deploying various applications. GitOps leverages best DevOps practices, including version control, compliance, and well-designed CI/CD, and adopts them to infrastructure automation.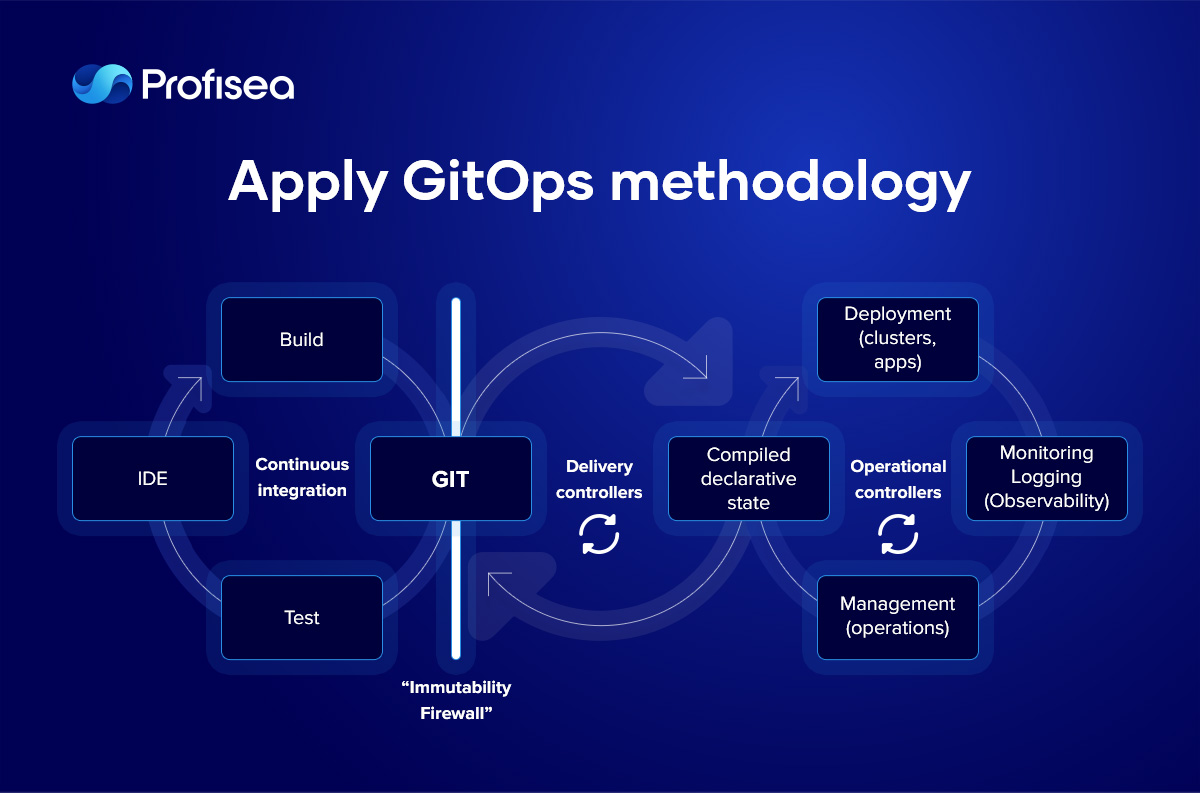 Reduce Cloud Costs
Cloud services have different pricing and billing models, and their costs may also vary from month to month. As they become more and more popular, price continues to rise.
As resource-intensive and mismanaged Cloud infrastructure is to become a great Cloud/DevOps challenge in 2023, companies of any scale desire to find best FinOps solutions. As of 2022, 43% of CTOs, 24% of CIOs, and 17% of CFOs work with a FinOps team in an enterprise-level organization.
Only truly innovative and professional DevOps companies can support your business in obtaining detailed information about Cloud costs and provide unified cost management solutions. Cooperating with different teams to find a balance between speed, cost, and quality, FinOps experts will carefully research your Cloud architecture, resource usage, and wastes, implement a loss tracking system, identify multiple resource losses and, as a result, significantly reduce Cloud costs by 80%.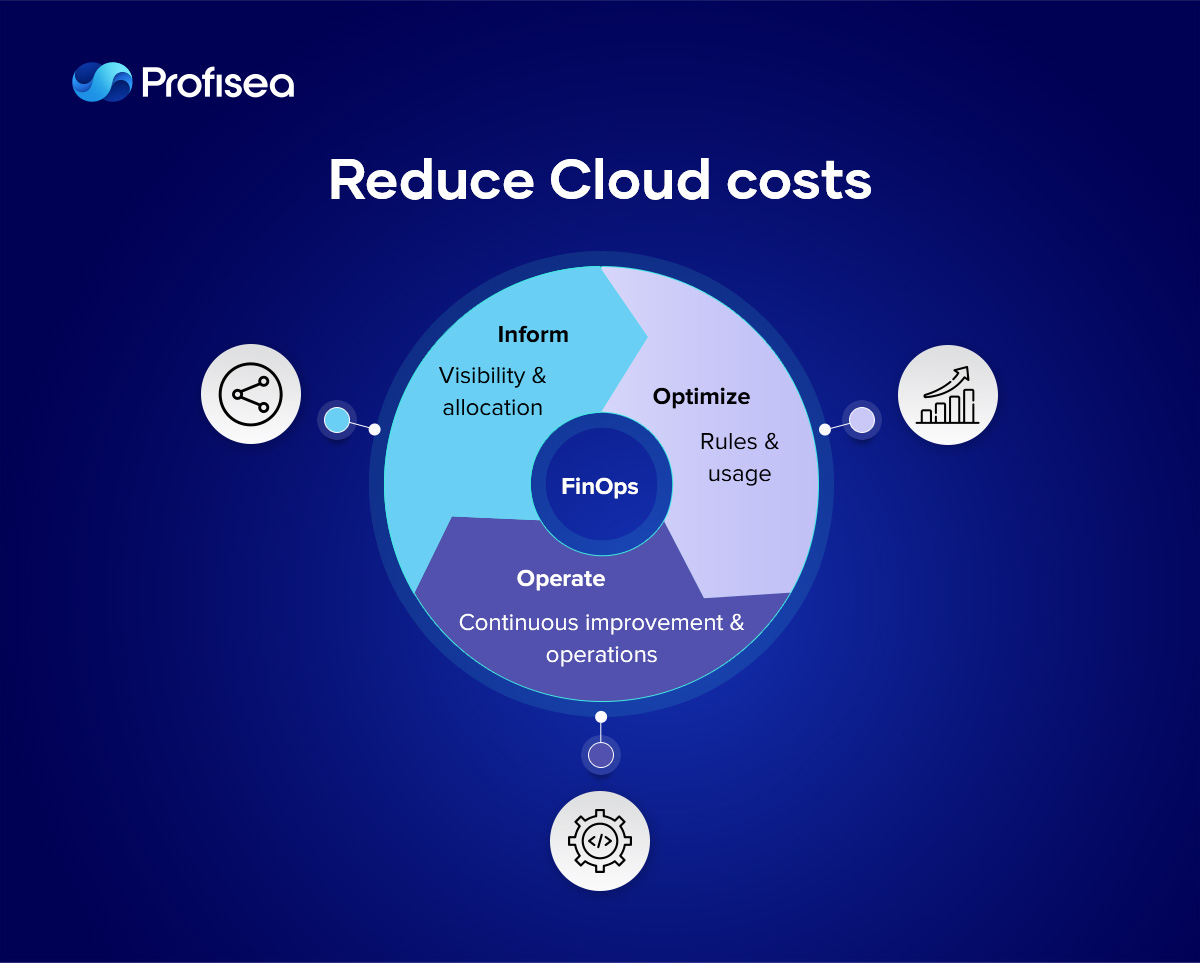 Implement Chaos Engineering
Chaos engineering is on the top list of DevOps trends because of its significant benefits, such as reducing security risks, providing a deeper understanding of application operating patterns, reducing maintenance costs, and increasing opportunities to provide a better customer experience.
Gartner predicts nearly 40% of DevOps companies will implement chaos engineering by 2023, because this approach helps to deal with complexity, building robust applications that support business processes.
The main idea of chaos engineering is to induce random crashes on purpose to force applications to behave differently and break down under enormous circumstances. After the application fails, DevOps engineers analyze and identify the root causes of problems and resolve them before rolling out production.
Continuous testing, improvement, and reliability are at the core of unique DevOps practices, and chaos engineering aims to implement automatic recovery mechanisms and increase your product fault tolerance.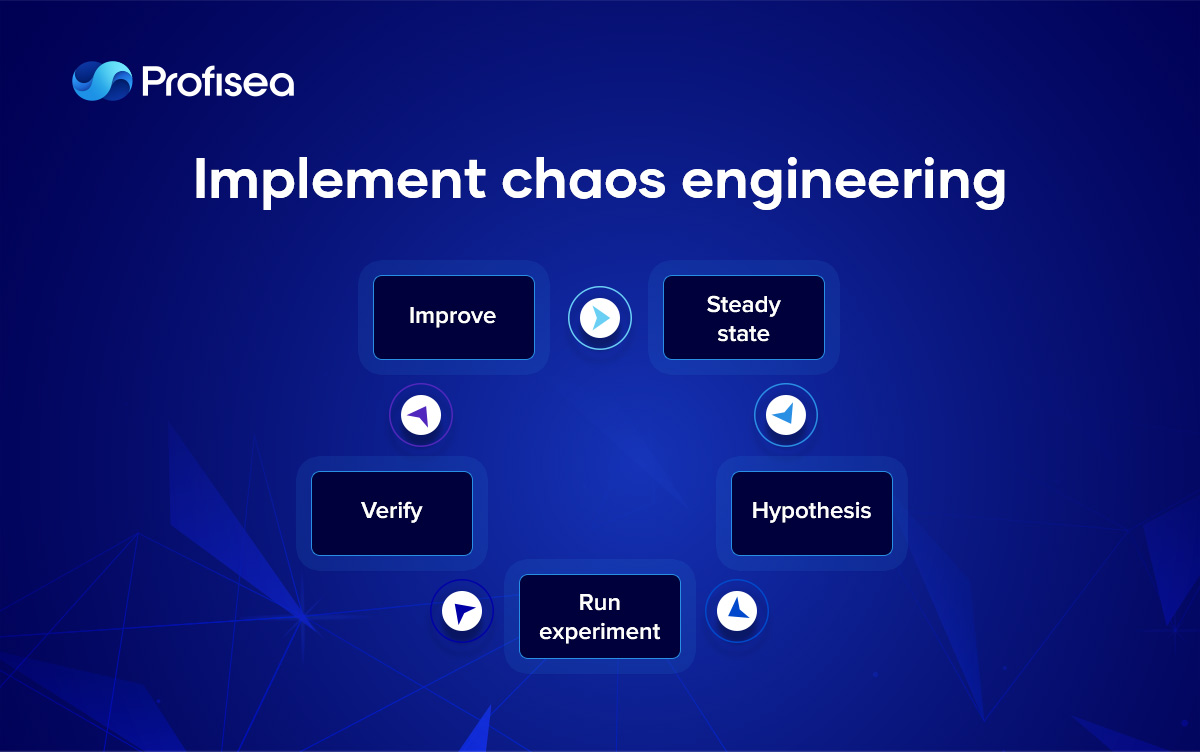 Provide Intelligent Cloud Security
Intelligent Cloud security becomes even more of a priority over the coming year. As many companies look to cut costs, the focus is to be on finding innovative and cost-effective ways to maintain secure SDLC processes.
Thus, in 2023, we will face an outburst of intelligent technologies designed to detect threats before they cause problems. API security tools and streamlining security operations will dominate in three main fields: threat and vulnerability management, incident response, and security operations automation.
Secure-as-a-Service will move security to the left in DevOps workflows, implementing applications for AI assistance, e.g., bot comments on code pull requests, fixes for infrastructure-as-code security vulnerabilities, a spell checker within the IDE, etc.).
To gain insight into where the real security challenges and opportunities live, you need DevSecOps experts that look across all aspects of the delivery pipeline. Otherwise, your results can be a bit short-sighted.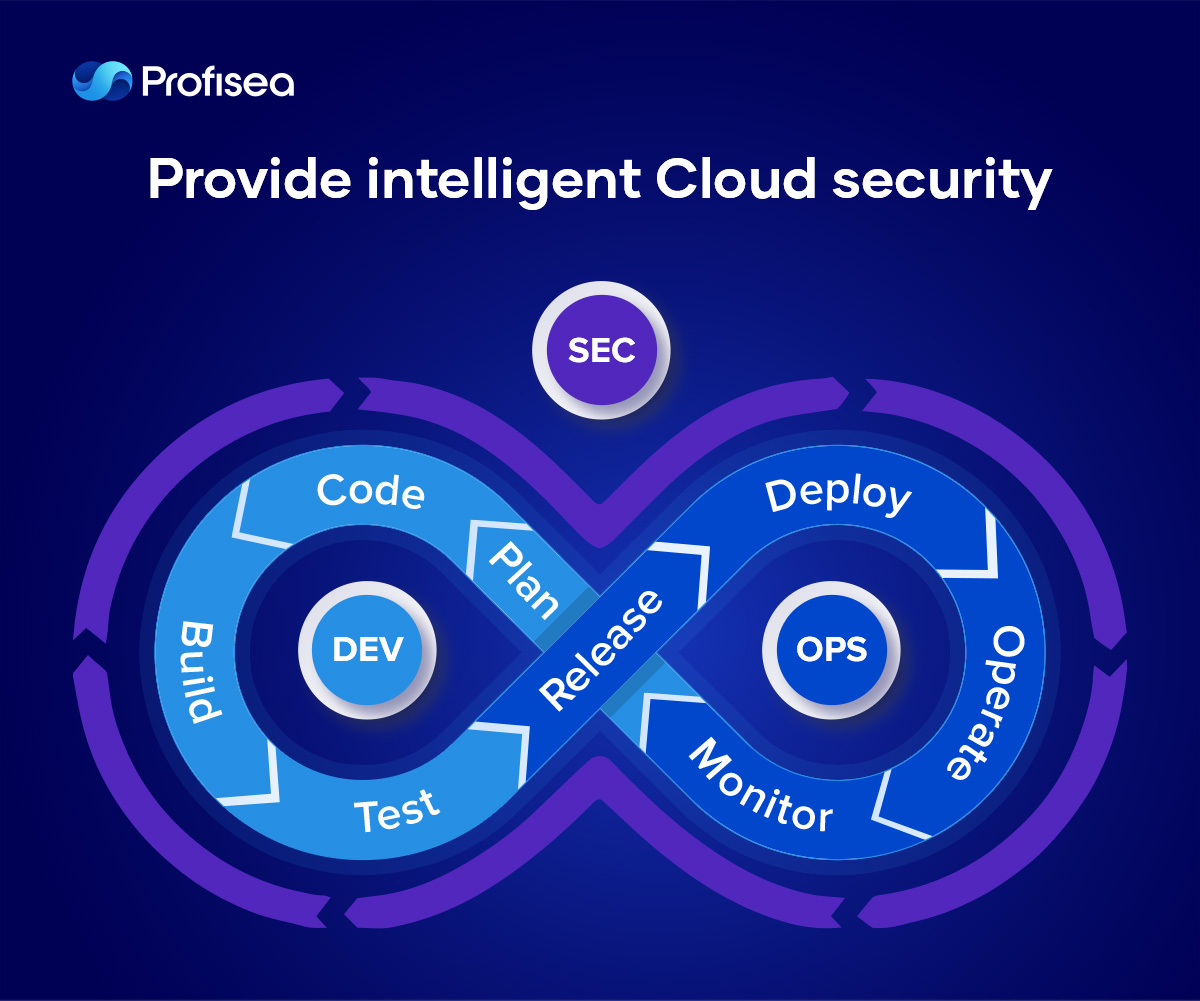 Overcome Cloud/DevOps Challenges 2023
As businesses continue to evolve with Cloud solutions in 2023, a major Cloud/DevOps challenge is an urgent need for experts who specialize in executing particular use cases and consistently solving new challenges.
Top Profisea DevOps experts always take care of Cloud computing and the very specific needs of your business, like security, data storage, visibility, AI and ML technologies, costs, and much more.
Profisea understands how Cloud computing technologies work and how to get the best Cloud/DevOps solutions for specific business needs to expand the company's ability to design, produce, launch and maintain high-quality software faster.
Middle DevOps Engineer
Location:
Remote
Experience:
2 years
Required skills:
AWS, Linux, Docker, Kubernetes, Terraform, CI/CD tools and version control (Jenkins, ArgoCD, GitHub)
Uniskai by Profisea Labs is an innovative cloud cost optimization platform capable of handling all the most painful points felt by CloudOps engineers and IT managers who face increasing pressure to cut down IT costs, but only in a way that doesn't do any damage to business value. Uniskai helps users visualize cloud assets, maximize cloud utilization, reduce cloud waste, and lower cloud spending while pursuing business goals.   
Apply now
Responsibilities:
Be a part of an international team of experts with a warm and friendly atmosphere

 

Use of new cloud-based technologies and open-source tools to implement DevOps processes.

 

Deliver the best quality services and solutions for our highly-technological and well-established customers

 

We promise to surprise you with new exciting projects from a variety of industries.

 

All we need from you is your desire to do great things!

 
Requirements:
Proven experience in Google Cloud or AWS 

 

 
Hands-on experience with Linux (configuration, troubleshooting and deployment) 

 

Practical knowledge of docker, Kubernetes, Helm principals and best practices

 

Programming/scripting skills with bash, python or go lang 

 

Proven experience with provisioning tools such as Terraform. 

 

Proficiency with CI/CD tools and version control (Jenkins, ArgoCD, GitHub) 

 
Good understanding of infrastructure related components and protocols – networking, security 

 

English – Intermediate+

 
Would be an advantage:
We offer:
Competitive salary and social package

 

Flexible working hours

 

Mentorship and professional certifications support

 

Rewarding working environment and flexible career opportunities 

 
Junior Python Developer
Location:
Remote
Experience:
1+ years
Required skills:
Python, SQL, NoSQL, Django, Flask or other Python web frameworks 
ProfiSea Labs, an innovative cloud management platform, is capable of handling all the most painful points felt by CloudOps engineers and IT managers who face increasing pressure to cut down IT costs, but only in a way that doesn't do any damage to business value. ProfiSea Labs is a new generation AI-Based multi-cloud management platform that helps users visualize cloud assets, maximize cloud utilization, reduce waste, and lower cloud spending pursuing business goals.
Apply now
Responsibilities:
Develop solutions according to technical and business requirements.

 

Design new functionality.

 

Be a part of an international team of experts with a warm and friendly atmosphere.

 

All we need from you is your desire to do great things!

 
Requirements:
1+ years of industrial Python experience.

 

Python proficiency.

 

Experience with SQL and NoSQL databases.

 

Familiarity with Django, Flask or other Python web frameworks.

 
Will be a plus:
Experience with AWS/GCP/Azure.

 

Familiarity with ML and Deep Learning.

 

Bachelor's degree in computer science or computer engineering.

 
We offer:
Great Salary

 

Career growth

 

Medical insurance

 

Sport compensations

 

Spoken English Club

 

Professional working environment, where you'd be an essential member of our company

 
Team Lead DevOps Engineer
Location:
Remote
Experience:
5+ years
Required skills:
AWS, Azure, Linux, Docker, bash and python, Kubernetes, CI/CD tools and version control (Jenkins, Azure DevOps)
Profisea is an Israeli DevOps and Cloud boutique company with a full cycle of services. For more than six years, we have been implementing best practices of GitOps, DevSecOps, and FinOps, and providing Kubernetes-based infrastructure services to help businesses of all sizes —SMB, SME, or large enterprise clients to stay innovative and effective.
Apply now
Requirements:
proven experience in AWS and Azure
hands-on experience with Linux (configuration, troubleshooting and deployment)
practical knowledge of docker, Kubernetes, Helm principals and best practices
programming/scripting skills with bash and python
proven experience of provisioning tools such as Terraform.
proficiency with CI/CD tools and version control (Jenkins, Azure DevOps)
good understanding of infrastructure related components and protocols – networking, security
English – Intermediate+
Your Responsibilities:
Be a part of an international team of experts with a warm and friendly atmosphere
Using cloud-based technologies and open source tools to architect and hands-on implement DevOps processes
Build and lead a team of talented and professional DevOps Engineers
Delivering the best quality services and solutions for our highly-technological and well-established customers
We promise to surprise you with new exciting projects from a variety of industries
Would be an advantage:
We offer:
Competitive salary and social package
Flexible working hours
Mentorship and professional certifications support
Rewarding working environment and flexible career opportunities
About the opportunity:
As a team member, you will work in a close collaboration with the development engineers across the entire service lifecycle – from design through the development process to ensure top-quality product support. We care about simplicity and we believe the Agile Manifesto is a better way of doing software development. Our everyday practice involves virtualization, containerization, dealing with the Cloud, networking, configuration management systems, deployment automation and much, much more.
Profisea is visiting Web Summit 2022!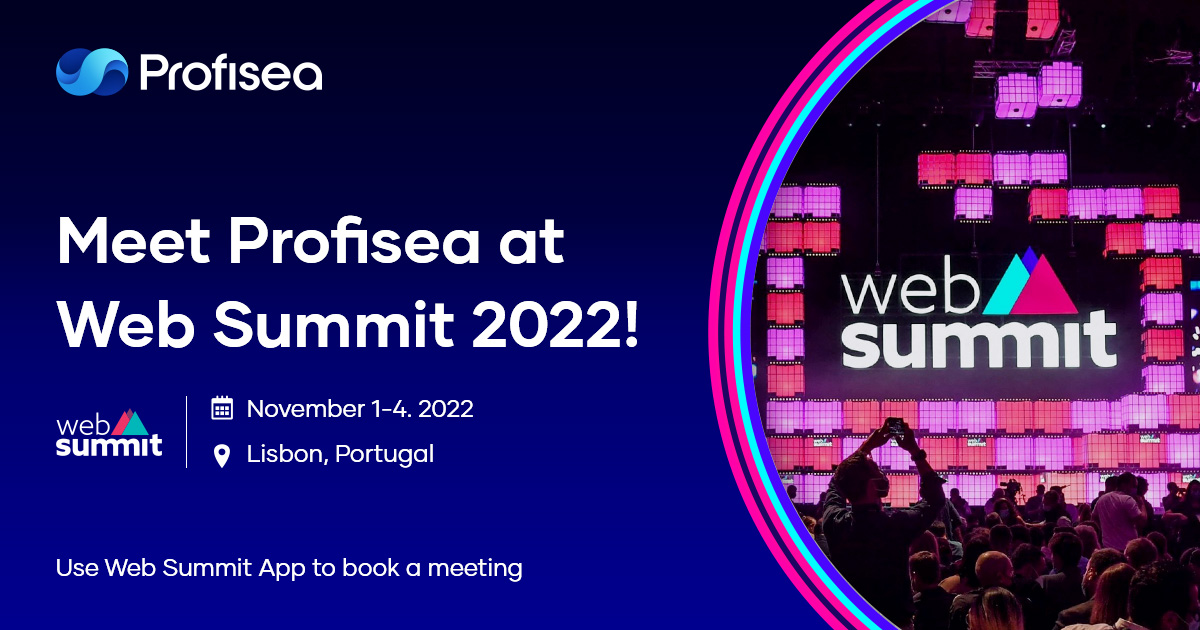 We're hugely excited to announce that our Profisea team is visiting the world's premier tech conference, Web Summit 2022, in Lisbon! This year 70,000+ tickets have been sold out in record time – and the stage is set for the biggest event!
On November 1-4, 2022, Web Summit will bring together 2000+ tech's biggest companies and startups, 1000+ investors, 900+ speakers, and 2500+ top media outlets from 160+ countries.
This year the conference covers 26 tracks, including:
business innovation,
digital transformation,
ambient computing,
privacy and diversity in data,
the SaaS track,
kickstarting startups,
the evolution of finance,
investing, etc.
We believe the incredibly well-orchestrated Web Summit 2022 is the perfect platform for IT to appreciate new ideas and fresh perspectives.
So, do not miss the chance to meet Profisea in person to speak about the best DevOps, GitOps, DevSecOps, CloudOps, FinOps, and Kubernetes practices and get up-to-date cloud-related news and information about successful Profisea projects for your business growth.
Join Profisea in Lisbon at a truly unforgettable event to find valuable tendencies, access priceless content, and make business connections to maximize your efficiency! See you there!
Profisea Announces Partnership with IT Skills 4U by Amazon Web Services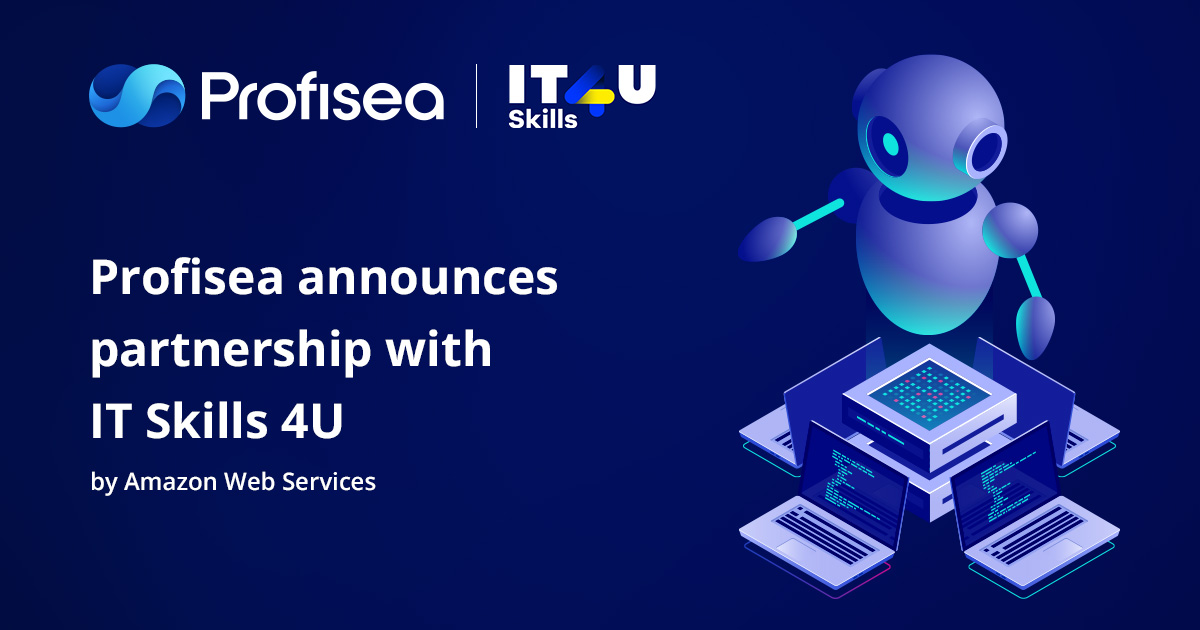 Profisea is supporting the employment of Ukrainians in tech. We are delighted to be a part of the IT Skills 4U, a new program for Ukrainians launched by Amazon Web Services (AWS) and Union of Entrepreneurs and Employers (ZPP) today.
IT Skills 4U is a free program where Ukrainians around the world can learn AWS cloud skills and receive career support. The program is available to Ukrainians with little tech background and experienced IT professionals. Learners can access free online courses, virtual AWS instructor-led training, English and Polish classes, career advisory and job placement support.
The program is supported by the Ministry of Digital Transformation of Ukraine, Secretary of State for Digital Affairs of Poland, and Ministry of Family and Social Policy of Poland.
We will be publishing our vacancies on IT Skills 4U job board, offering both tech and non-tech vacancies, providing support in AWS certification during the work and many more.
Follow IT Skills 4U to stay updated regarding Profisea new career opportunities and our partnership!
5 Causes of Cloud Cost swelling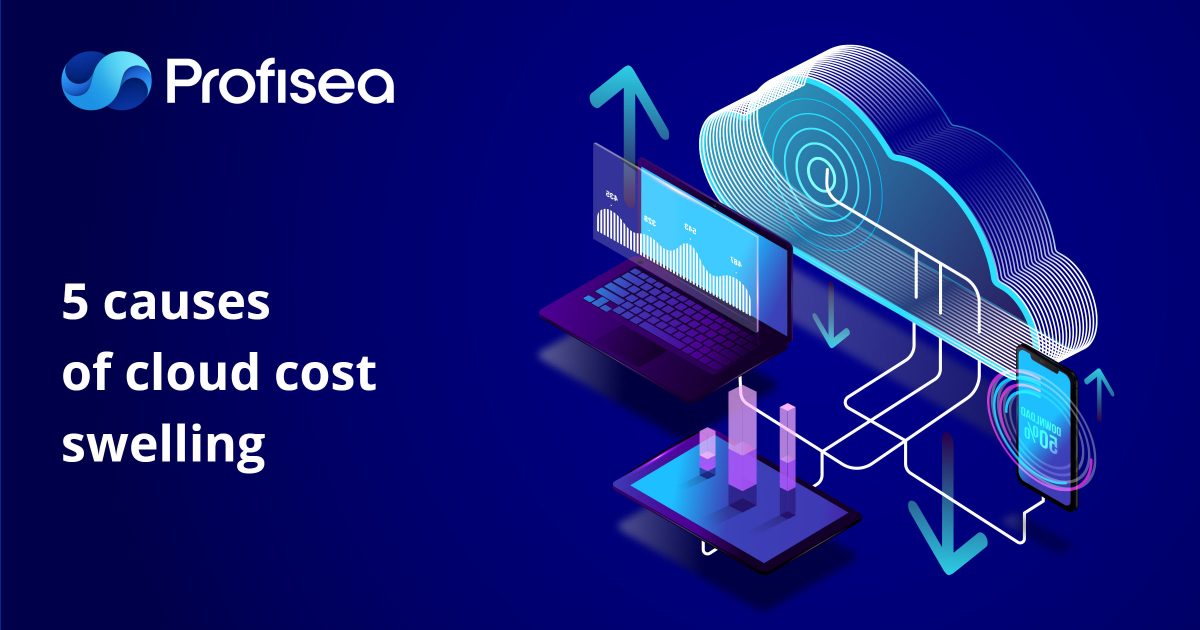 We live in a world where the famous Nathan Rothschild's "who owns the data owns the future" was embased by humans too literally. And they became practically obsessed with generating a bazillion amounts of data daily. Don't get me wrong, I think Mr. Rothschild is right, and information drives the evolution, but let us focus on the insane data volumes that must be collected and stored correctly. After all, in the Arcserve Data Attack Surface report, Cybersecurity Ventures predicts that we will have 200 ZB of data by 2025. And 60% of this data is stored in the cloud, Statista claims.
Year after year, shared, private, and hybrid cloud solutions capture an increasing share of the IT infrastructure market from on-premise solutions, highlighting cloud spending as a significant concern for companies. According to Flexera, 81% of responders name cloud costs a painful matter, regretting that more than 30% of their cloud spending is thrown down the drain. So what causes cloud cost ballooning? In this work, we will pay much attention to this matter.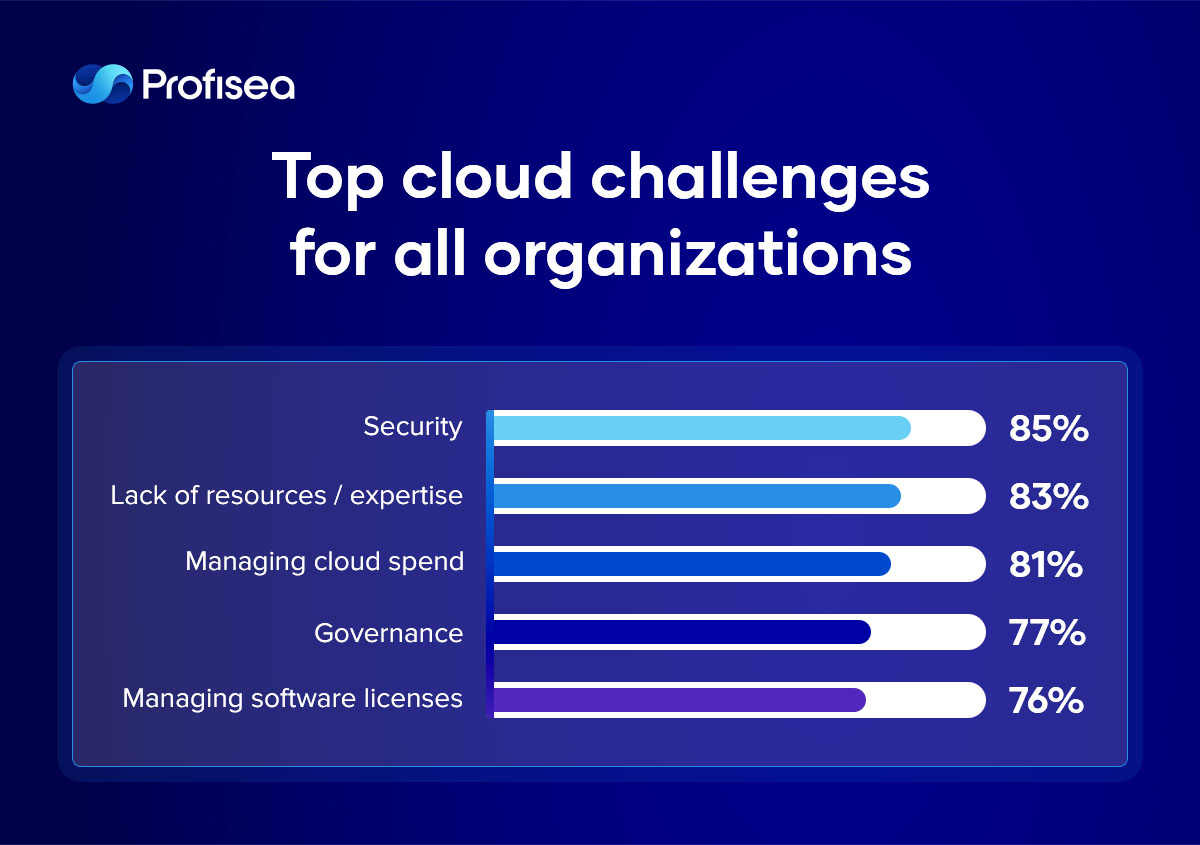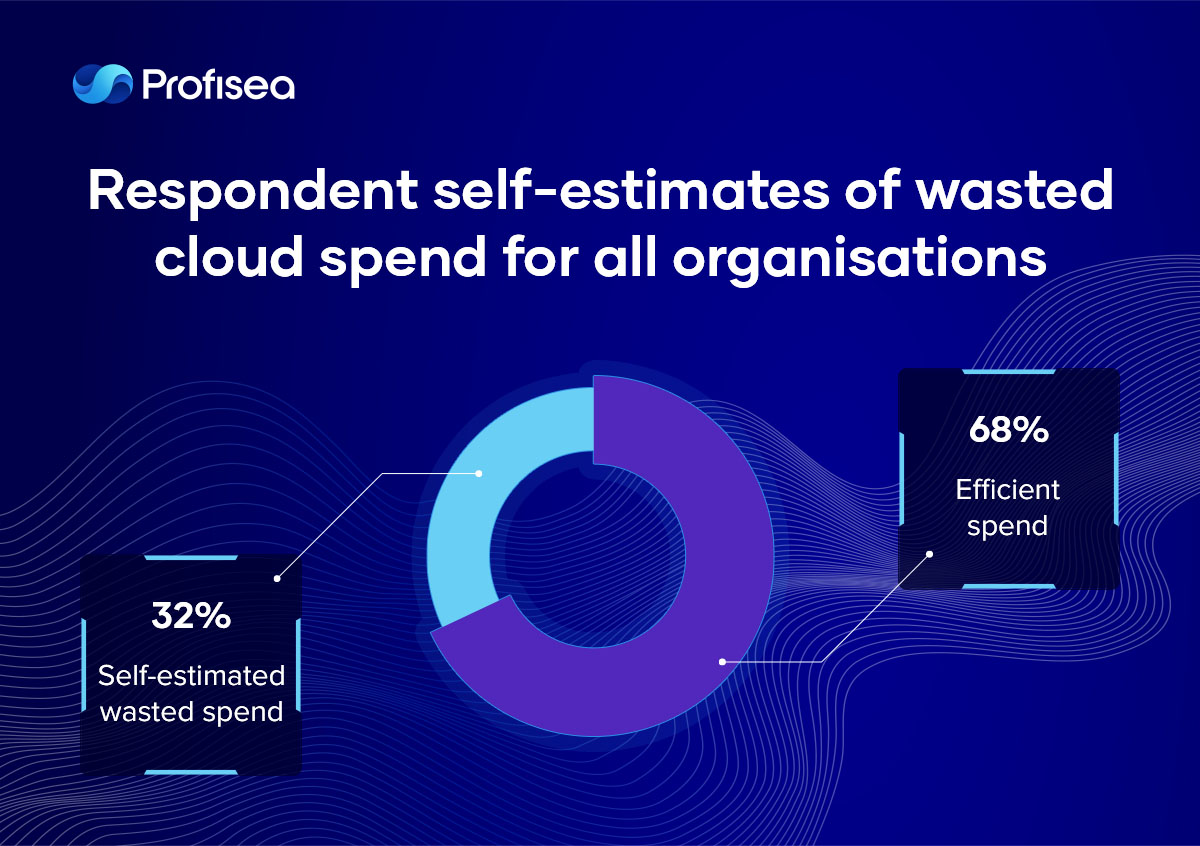 5 causes of Cloud Cost swelling
1. The complexity of Cloud Pricing and lack of Cloud Visibility
Cloud service pricing is complex. Does this statement sound familiar? Of course, it does. You experience this headache monthly when you get a cloud bill that can be 50 pages long. Now, it's impossible to calculate the cost of infrastructure services manually. Thus, get ready to forget about using spreadsheets because of these three reasons:
Cost forecasting is challenging
Service actual price might differ from the listed on a cloud provider's website
You will find it difficult to control and protect what you cannot see. Why do so many organizations do very little to provide complete visibility and control over their multi-account environments? What if infrastructures are multi-cloud?
DevOps engineers have used a combination of monitoring solutions from Grfana Labs (Grafana and Prometheus) for visualization and data storage for eight years. And while leveraging these brings quite an effective visualization to your cloud, setting up and maintaining these continuous monitoring pipelines requires significant time and involvement from DevOps experts.
2. Over-provisioning
Any cloud service you buy (at the lowest possible price) should match the capacity and performance of your workloads by size and type. Additionally, it's essential to test deployed instances for opportunities to remove or collapse them without harming the business's health. That's how the cloud costs are saved. However, while rightsizing is a crucial mechanism for optimizing cloud spending, organizations often neglect the onboarding process when moving to the cloud. Quite often, IT leaders are looking to "lift and move" their infrastructure, deferring the size of instances for the future.
In addition, many IT managers, out of fear of under-provisioning function by the rule – the more is, the better, recruiting many large-scale services even for small capacities. Hasty decisions, where speed and expected successful performance are prioritized over cost, leave organizations overwhelmed with missized services and large amounts of unused resources.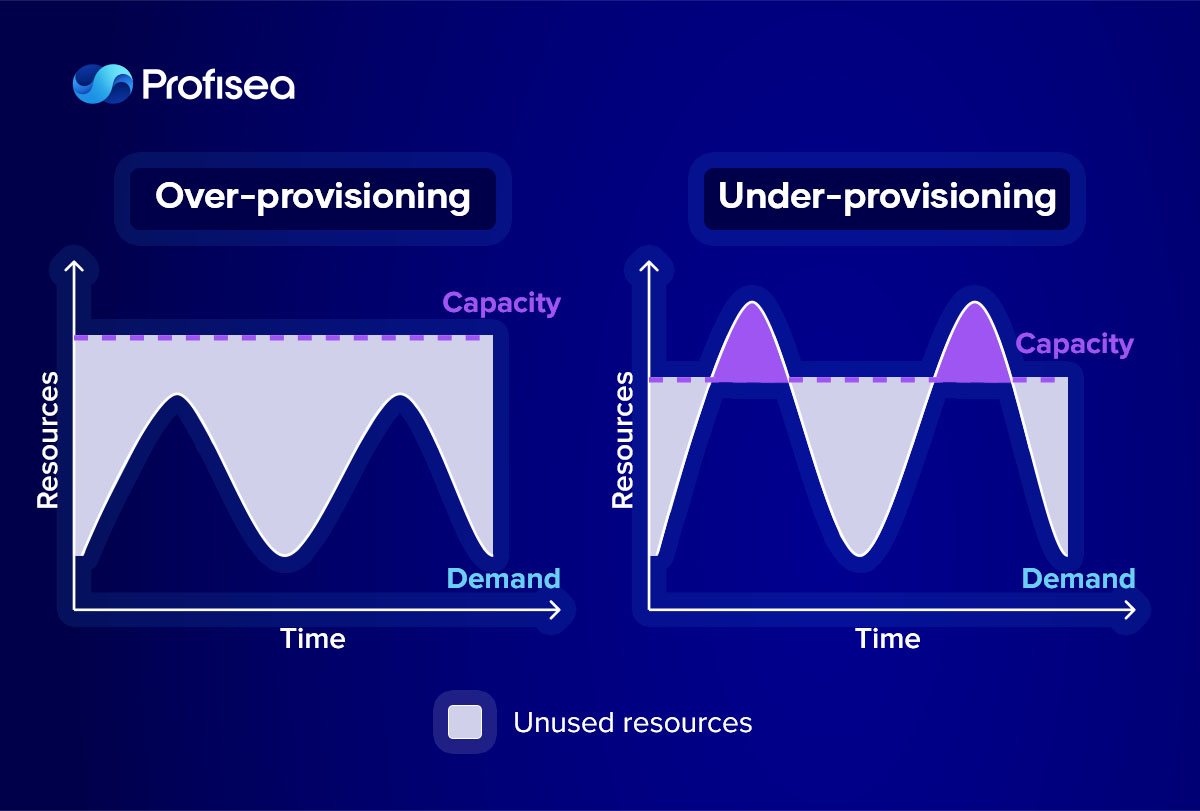 3. Idle resources
What if unused resources did accumulate? Like any other waste, cloud waste piles up when:
Resources are unmanaged
Resources are too large or too many of them
Resources are lost
Saving options are overseen
Regular health checks and cleaning are not performed
Therefore, we can see, analyze and detect unmanaged and lost resources by setting up the correct visualization and visibility in the cloud environment with the help of modern tools and platforms. What to do when cloud waste is discovered? The solution can be either DevOps experts provide regular cleaning manually or use a platform that helps visualize the cloud infrastructure and manages cloud junk right there, with 1-2 clicks of the mouse.
4. Resources function 24/7
CSPs (Cloud Service Providers) promote a pay-as-you-go pricing model, which means that around 50% of any organization's resources, away from production processes such as development or quality control, do not require running solutions 24/7.
Top CSPs help users involve Instance scheduling in their cloud cost optimization strategy, Offering cloud-native tools like AWS Instance Scheduler, Google Cloud Scheduler, and Azure Logic Apps (formerly Azure Scheduler).
Although these solutions appear simple to deploy, some hidden complexities can arise in their implementation, configuration, and maintenance. Multiply these challenges with the complex environment of an organization with lots of accounts and isolated teams. And we get a confusing picture of scheduling constraints that only professional cloud experts armed with state-of-art technology and practices can address.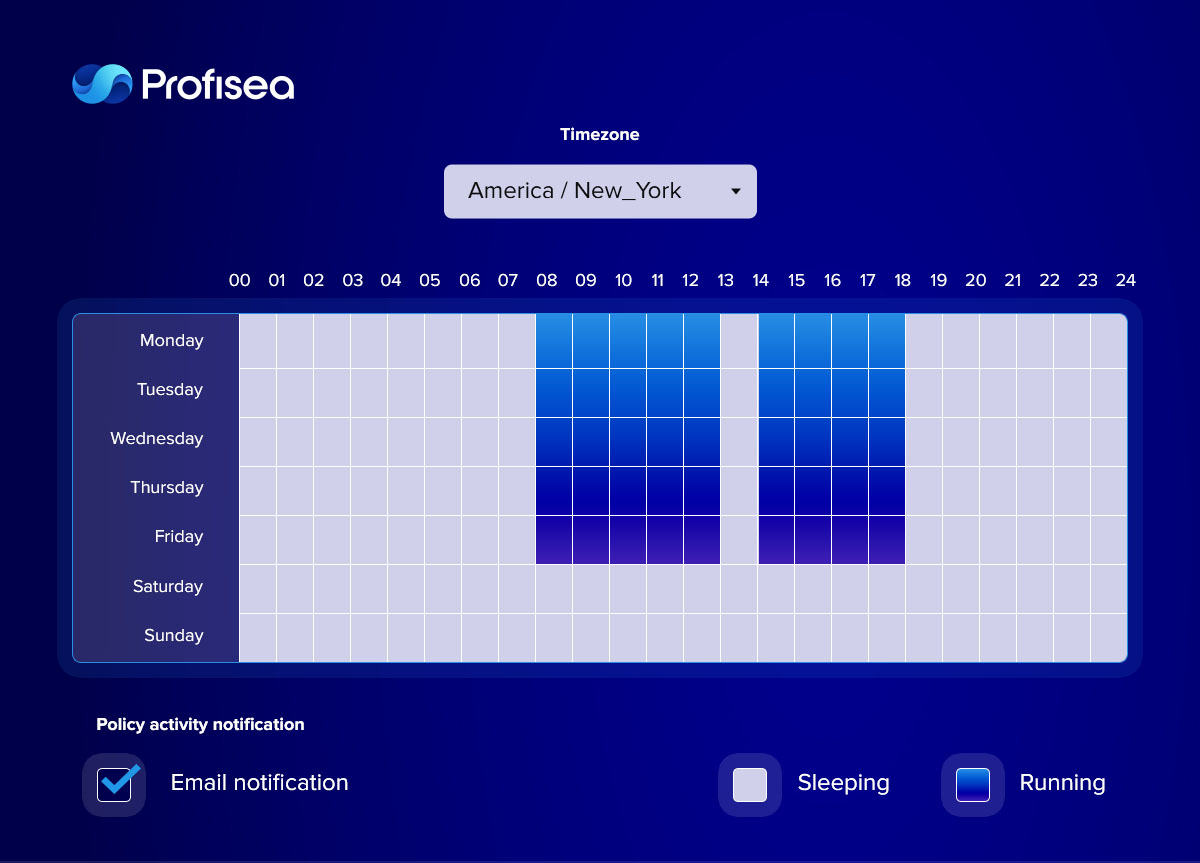 5. Neglecting pricing opportunities like Spotting, RI's, and Saving Plans
Considering all the benefits, it is an excellent idea to design an IT environment on clouds. Yet, I'd be a billionaire if I had a nickel whenever customers say it's expensive to run workloads on AWS, GCP, or Microsoft Azure. However, it doesn't have to be costly if you know about saving options like Reserved Instances (RIs), Saving Plans, and Spots.
Reserved Instances are a financial commitment to book low-priced capacity for one or three years
Saving Plans is an alternative to RIs, when you take a specific volume of resources for a certain period, and no one cares how you use them
Spots happen when someone buys resources and doesn't make 100% use of them. We can repurchase them at a crazy discount of up to 90% and reuse them. Such resources are temporary because they can be taken after a 30-120 second notification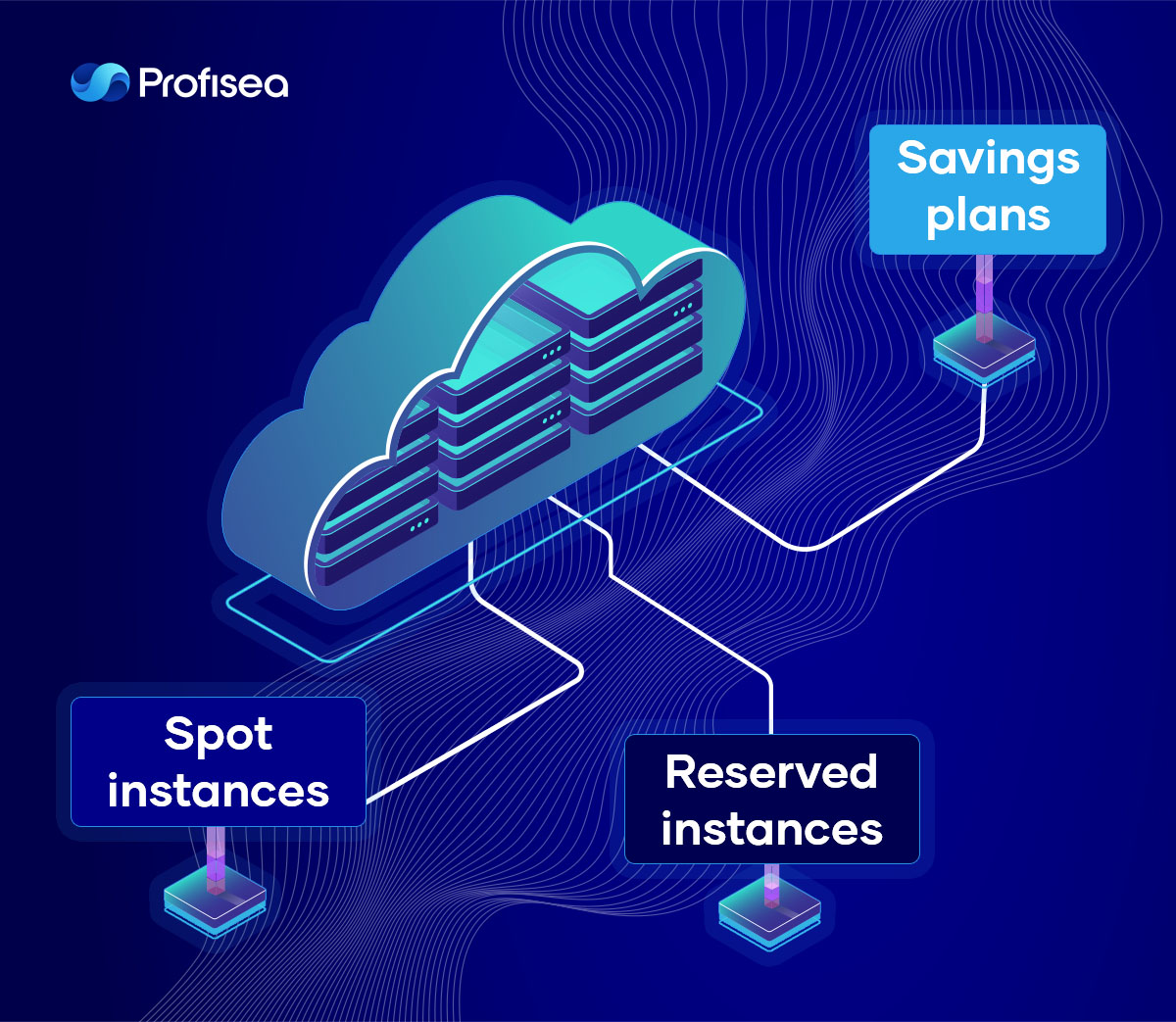 When deciding which savings model is best for you, gather and analyze information about your needs, develop a detailed plan, and make sure you have all the solutions and tools you need to implement that plan properly. Or you can always shake hands with experienced DevOps engineers who will architect your organization's balanced cost optimization strategy.
Bottom line
The challenge of gaining visibility to control cloud costs and developing an optimal cost optimization strategy for your organization has led to the "FinOps" methodology rise. FinOps is "the evolving cloud financial management discipline that enables organizations to maximize business value by helping engineering, finance, technology, and business teams collaborate on data-based cost decisions."
Profisea's experienced Cloud FinOps experts will temporarily join your team to develop a well-architected FinOps strategy based on best FinOps practices that will drive your organization's evolution, effectively handling cloud cost swelling.
SupPlant embraces Amazon RDS for MySQL to establish high-end performance for their unique plant-sensing technology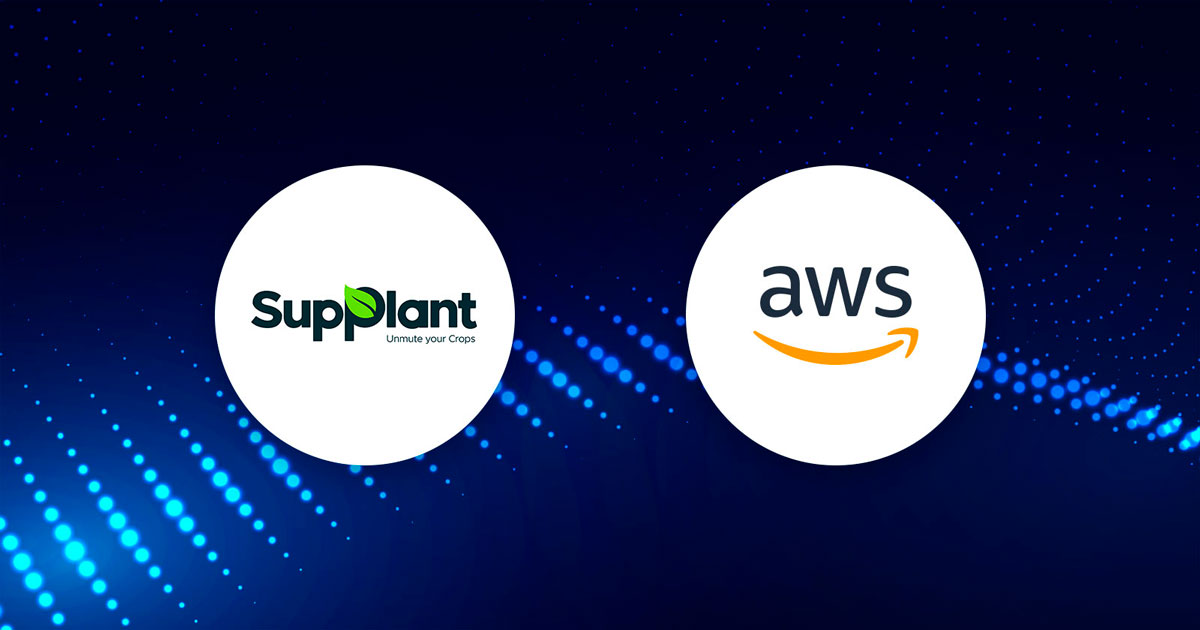 Agronomic guidance technology enables a quantum leap for the agricultural industry
Global-level company SupPlant's mission is to qualitatively & quantitatively improve performance for agro-businesses worldwide, supplying farmers and agriculturists with up-to-date and actionable agronomic knowledge that changes the basic concept of irrigation practices.
According to WorldBank.org, in the majority of the world's regions, 70% of water is used for agriculture. Close to 2050, when our planet will be feeding approximately 9 billion, people will need a 50% increase in agricultural production and a 15% increase in water retractions. It means that ensuring environmental sustainability and intelligent water management for precision irrigation is currently more than essential. Fortunately, SupPlant's unique plant recognition technology (an advanced AI-powered precision farming platform) is capable of saving water on a global scale while maximizing water use efficiency, increasing yields, and boosting agribusinesses' productivity.
Partnership Goals
Contemporary agricultural companies require modern data management instruments that make it much easier not only to collect data about their/around the world crops and weather/climatic changes and vulnerabilities but also properly process it; taking that new era for agricultural solutions is impossible without a personalized approach.
SupPlant's unique AI-powered system uses an advanced algorithm that analyzes large amounts of live data (collected over 1500 growing seasons) from plants, soil, and weather sensors and converts it into irrigation recommendations and actionable insights. With that in mind, SupPlant's unique platform was supposed to support highly frequent user operation and data management with significant load to meet the highest reliability and security standards of the agricultural industry.
Searching for a cost-efficient yet robust solution to improve its database framework in the AWS ecosystem, SupPlant turned to ProfiSea as an AWS Certified Consulting Partner to support the project and set up top-notch AWS-based database infrastructure components highlighting the importance of maintenance, availability, operability, reliability, and security improvements.
Why AWS?
Building a cloud environment on AWS is always a good idea considering that Amazon Web Services accounts for over half of cloud service users (52%), owns 34% of the global cloud market, as well as Netflix, Quora, NASA, Reddit, and Pinterest, like many other business giants, are hosted on AWS. AWS provides all the necessary infrastructure to make your entire system scalable and easy to manage.
AWS provides relational database services (RDS) for open source database engines such as MySQL and PostgreSQL. Services come with a variety of computing, memory, and storage options tailored to different workloads. Amazon RDS also offers multi-availability zone capabilities in most AWS regions to provide automatic failover and improve application availability.
Moreover, Amazon RDS, in general, and Amazon RDS for MySQL, in particular, streamline time & energy-consuming database-related tasks, typically accomplished manually. Amazon RDS allows you to perform complex mechanisms such as processing, cloning, and scaling with a simple API call or through the AWS Management Console.
Reaching the goals 
As a Consulting Partner in the AWS Partner Network, Profisea designed and implemented a well-architected SupPlant database architecture improvement plan helping facilitate faster collaboration for SupPlant's teams by taking care of the following DevOps tasks:
Establishing data multi-operational mechanism of large data volumes
Implementing well-engineered business logic for data operations
Setting up automated data backups and an effective disaster recovery plan
Enabling high-availability of database environments via various Availability Zones
Improving performance via detecting and resolving critical stability issues like slow SQL queries, slow requests, capacity bottlenecks, and sources of memory bloat and leaks
Ensuring the safety of sensitive data via Amazon RDS for MySQL's encryption
Ensuring continuous data reading, data analytics, and reporting processes
Guaranteeing and upholding a 99.999% uptime and enhanced fault tolerance capabilities that increased SupPlant customers' satisfaction to 89% from 78%
Establishing data architecture provisioning via IaC (infrastructure as code) practices using Terraform as a commercial templating solution
Improving infrastructure maintainability and operability due to well-rounded automation with Amazon RDS for MySQL
Increasing SupPlant's teams' productivity by 68% due to complete automation of previously manual data management processes
Setting up continuous monitoring, notification systems, and continuous vulnerability checks for database workloads via AWS CloudFormation templates.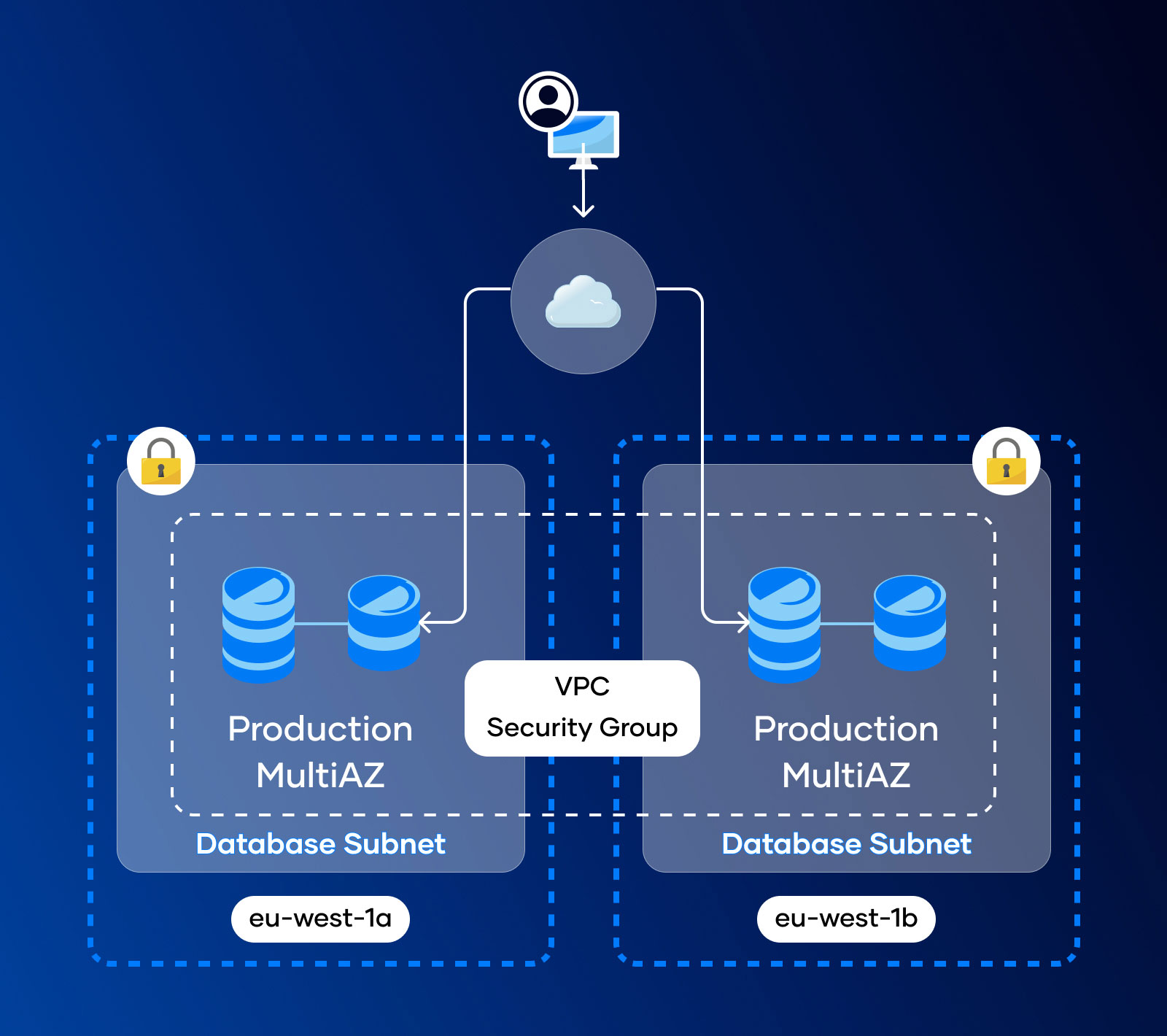 AWS services used: Amazon RDS for MySQL, Amazon EKS, Amazon ECR, Amazon Route53, Amazon S3, AWS CloudFormation, Amazon ElastiCache, AWS Key Management Service (AWS KMS), AWS Certificate Manager.
Results
SupPlant experts developed an innovative AI-powered data collection and data management platform that handles large data volumes, in no small part thanks to using easy-to-setup & operate AWS services. Amazon RDS for MySQL dramatically simplifies building, managing, and scaling a rich database architecture in the cloud.
Leveraging Amazon RDS for MySQL allowed SupPlant's experts to reduce maintenance/operation costs, easily change capacity to match their business needs, and automate time-consuming database workload provisioning. The well-designed and implemented SupPlant already existing AWS-based database architecture improvement plan helped notably increase customers' satisfaction and free time to focus on more critical tasks for highly talented SupPlant teams.
DevOps boutique company trusted by Market Leaders
ProfiSea is an Israeli DevOps and Cloud boutique company that implements best practices of GitOps, DevSecOps, and Kubernetes-based Cloud environments deployment automation and provides FinOps premium services using a unique AI-based Cloud management platform.
Our mission is to help technology-driven companies and organizations connect all the dots between business, development, and operations to maximize performance, reduce costs and waste, shorten time to market, and create an agile application life cycle. No two clients are alike, so we develop customized, unique strategies based on their particular needs.
Ops word-hoard: What are DevSecOps, MLOps, AIOps, and FinOps?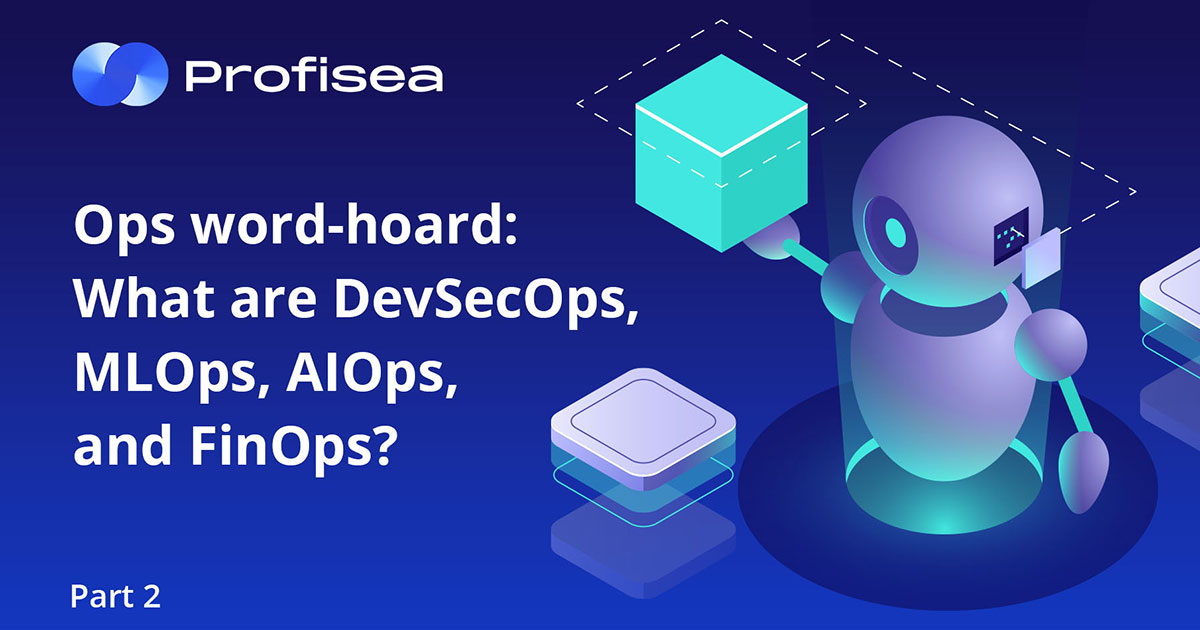 Terms related to operations keep popping up, causing frustrating confusion in the circles of IT experts, managers, and IT business owners. In Part 1 of our Ops word-hoard, we discussed ITOps, DevOps, CloudOps, and NoOps terms inching closer to your understanding of the trendiest Ops terms. And today, we will continue progressing throughout our learning process, unlocking the most business-growth appealing Ops terms — DevSecOps, MLOps, AIOps, FinOps, and try to take a closer look at how they relate to each other.
What is DevSecOps?
In 2022, a majority of GitLab respondents (47%) pointed out that DevOps or DevSecOps was their methodology of choice, which is 11% up from the last year, highlighting
the tendency of these Ops to increase. Let's focus on DevSecOps here since DevOps was the center of our attention in the first part of our Ops thesaurus block.
DevSecOps combines development, security, and operations. It's an approach to culture, automation, and platform design that considers security a shared responsibility throughout the entire IT lifecycle. The DevSecOps model requires security as part of the software development lifecycle rather than just before the software is released.
DevSecOps focuses on:
Implementing security throughout the SDLC to minimize vulnerabilities
Ensuring that the entire DevOps team shares responsibility and leverages security best practices
Integrating automated tests into each software delivery stage using security controls and tools in the workflow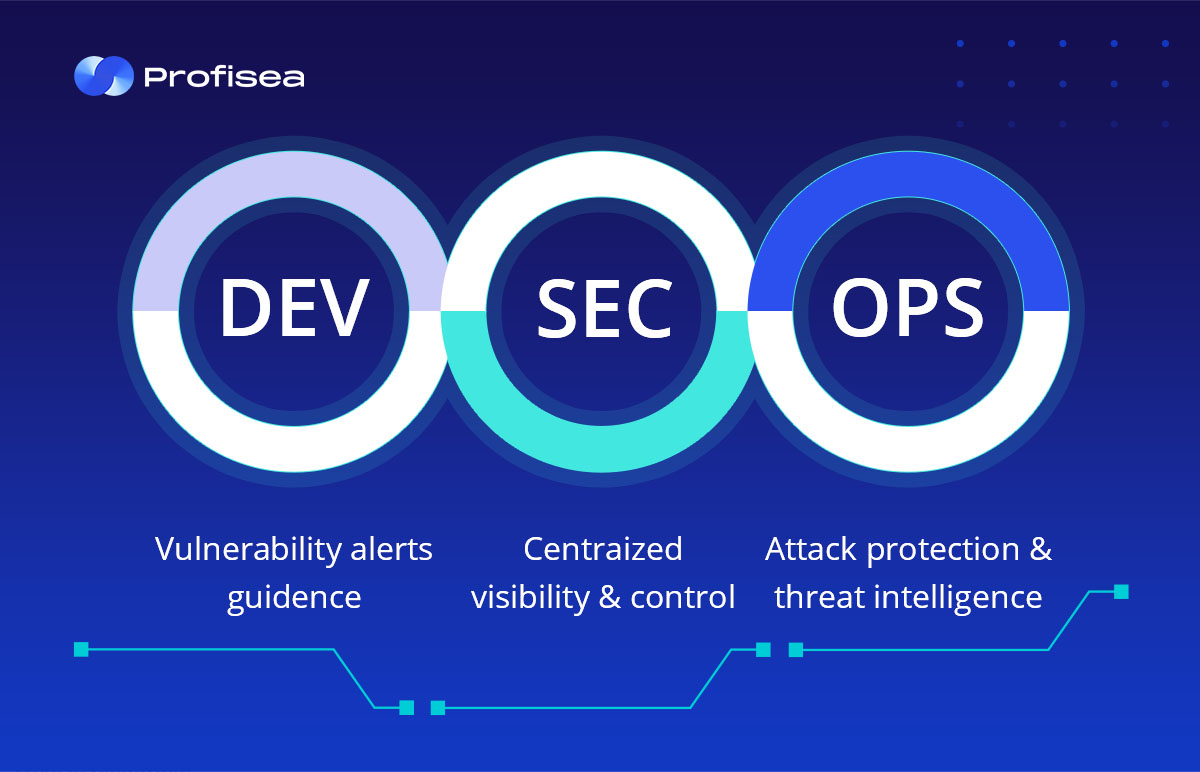 To summarize, DevSecOps brings an aspect of security to every development process cycle. Here is why it can benefit organizations that require a high level of protection. While it's still a developing concept, over 53% of security pros report their teams have shifted left (i.e., moved security earlier in the development process), according to the GitLab 2022 Global DevSecOps Survey.
What are MLOps and AIOps?
Are you thinking of heading to the AI (artificial intelligence) age? It is an excellent idea! According to an ARK study, by 2030, the revenue of AI software companies will grow to $14 trillion. According to the Wall Street Journal, the Global Machine Learning Market is expected to expand at 42.08% CAGR during 2018–2024. BusinessWire says 91.5% of leading businesses have ongoing investments in AI for a good reason. The estimated improvement in business productivity by using AI is 54%, and 44% of organizations using AI reduced business costs, according to McKinsey.
Since organizations are constantly collecting/creating data, they need to organize and analyze a vast amount of it intelligently. Unfortunately, old-school data processing solutions can't handle the amount of data generated, and this is where machine learning and artificial intelligence come to the rescue.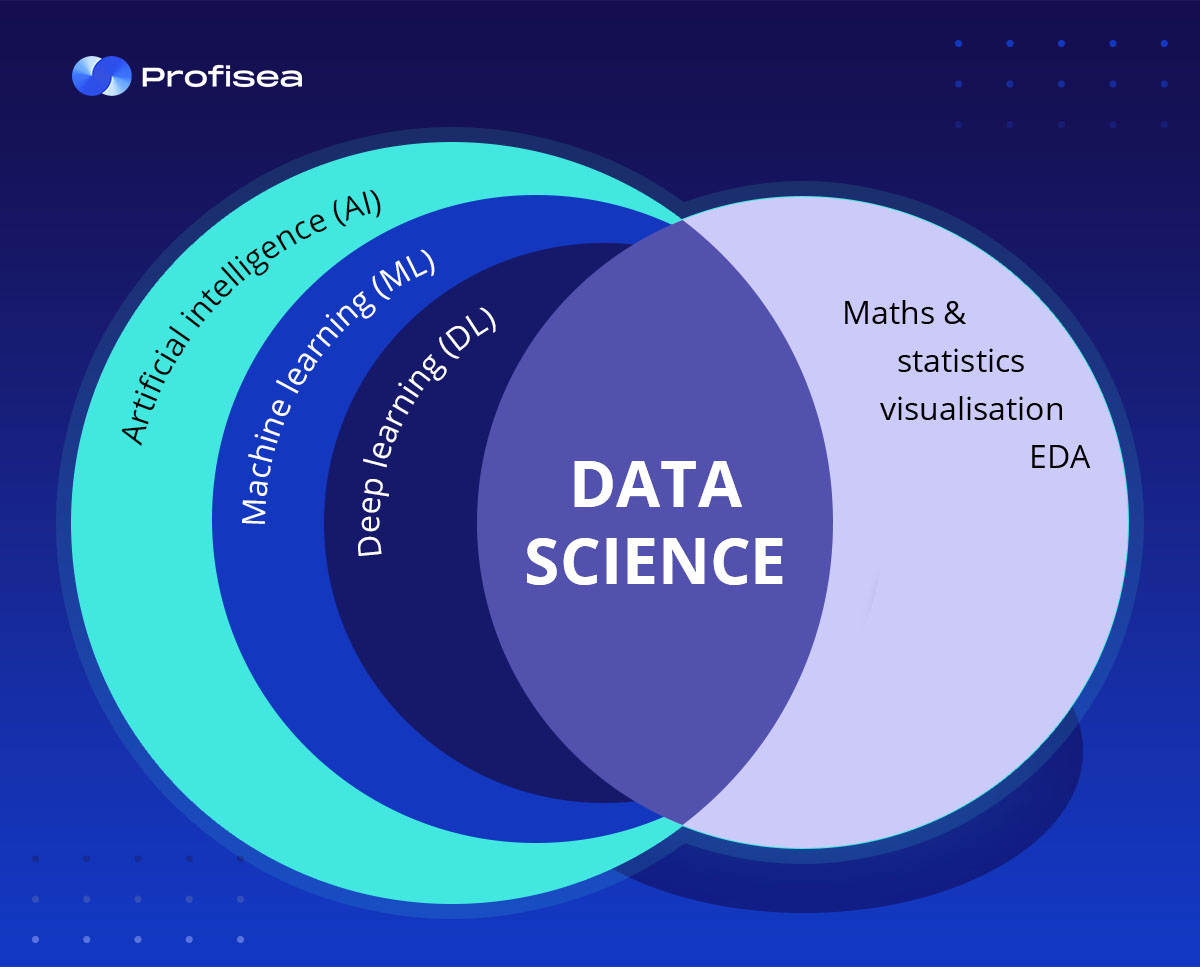 MLOps/AIOps brings CI/CD and infrastructure auto-provisioning to machine learning and other AI model learning algorithms. These new techniques provide visibility into vast data pools, automatically providing insight into problems, their root causes, and solutions to fix them. It's especially appealing in the DevOps arena because both AIOps and MLOps-wrapped platforms offer the transparency and automation needed to speed up processes and reduce inefficiencies.
For example, we can indeed talk about the increasing role of AI/ML models in test automation. 2022 showed dramatic improvement in test automation using AL/ML: 37% of
teams use AI/ML in software testing (up from 25%), and a further 20% plan to introduce it this year. Another 19% plan to roll out AI/ML-powered testing in the next two to three years.
In a broader sense, artificial intelligence and machine learning are firmly embedded in many DevOps teams today. As many as 62% practice ModelOps, 51% use AI/ML to validate code, 40% use "bots" or different AI/ML models to test their code, while only 5% have no plans to include AI/ML in their DevOps practices, according to the GitLab report.
What is FinOps?
FinOps, as a culture shift, like DevOps, encourages organizations to manage development costs better and implement the right cost optimization solutions throughout the organization. Why is it crucial? Cloud cost optimization is the top cloud challenge, outpacing migrating more workloads to the cloud for the sixth year. Flexera estimated that in 2022, 32% of annual cloud spending is wasted on idle or underutilized resources. The ultimate decision lies in building a cross-functional team that closely monitors spending and leveraging innovative cloud-based management platforms where organizations gain visibility into spending and performance to make better decisions.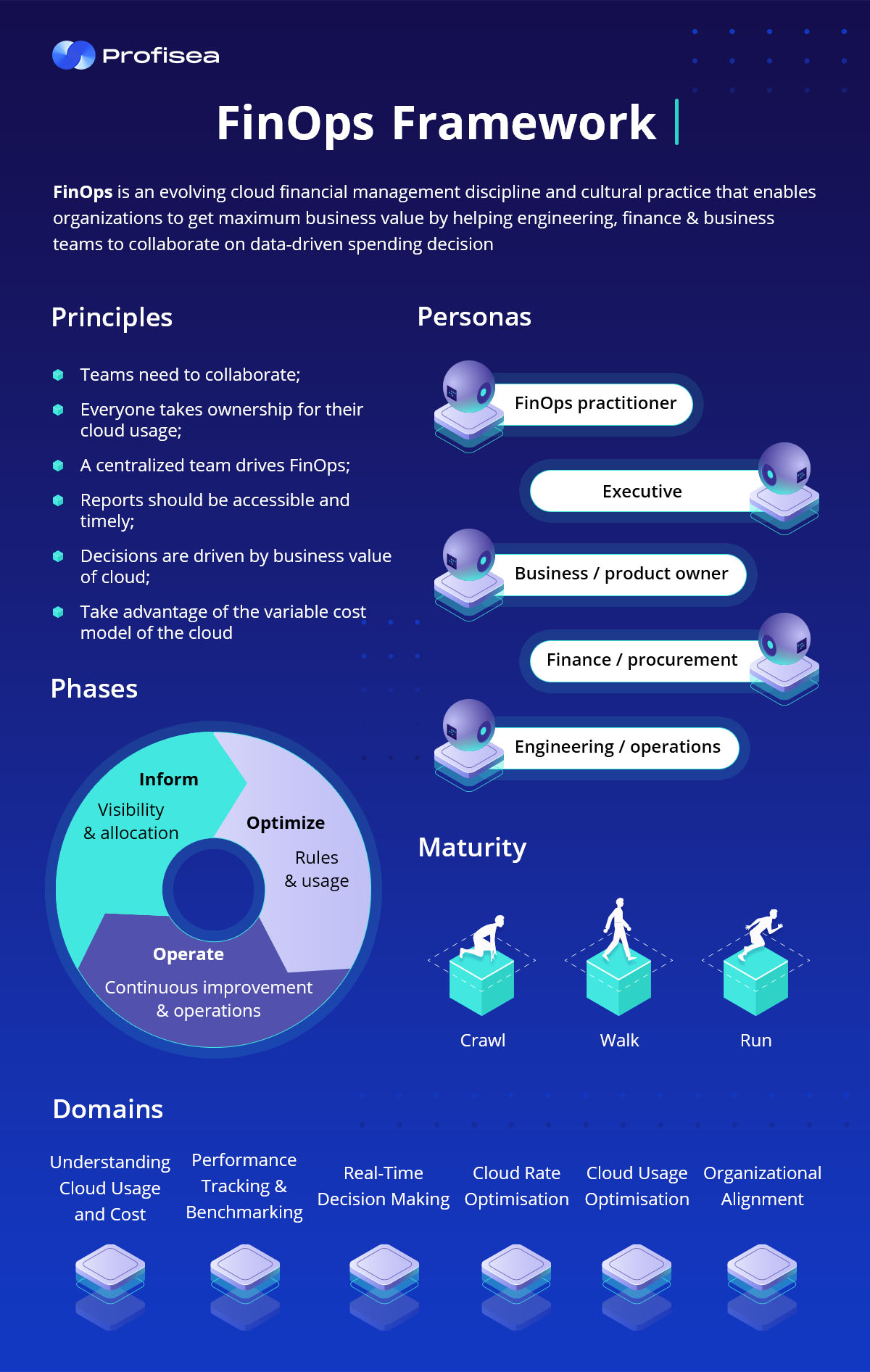 How do DevOps and FinOps differ? Experts talking about DevOps mostly mean a cultural shift that unites software development and IT operations in one seamless workflow.
However, DevOps is mostly the approach to streamline, optimize and automate the software development life cycle (SDLC) to produce, field, and support top-notch products at high velocity. FinOps (cloud financial management), at the same time, focuses on the cost and performance efficiency of cloud usage across the business. Nevertheless, these two methodologies have more in common than you think. FinOps is not only about saving money. FinOps is also about making money to eliminate blockers, empower engineering teams to deliver better features, applications, and migrations faster, and ensure cross-functional investment discussion. Although FinOps is a relatively new discipline, it is now becoming mainstream, especially in large enterprises, where FinOps team sizes have grown by 75% in the last 12 months.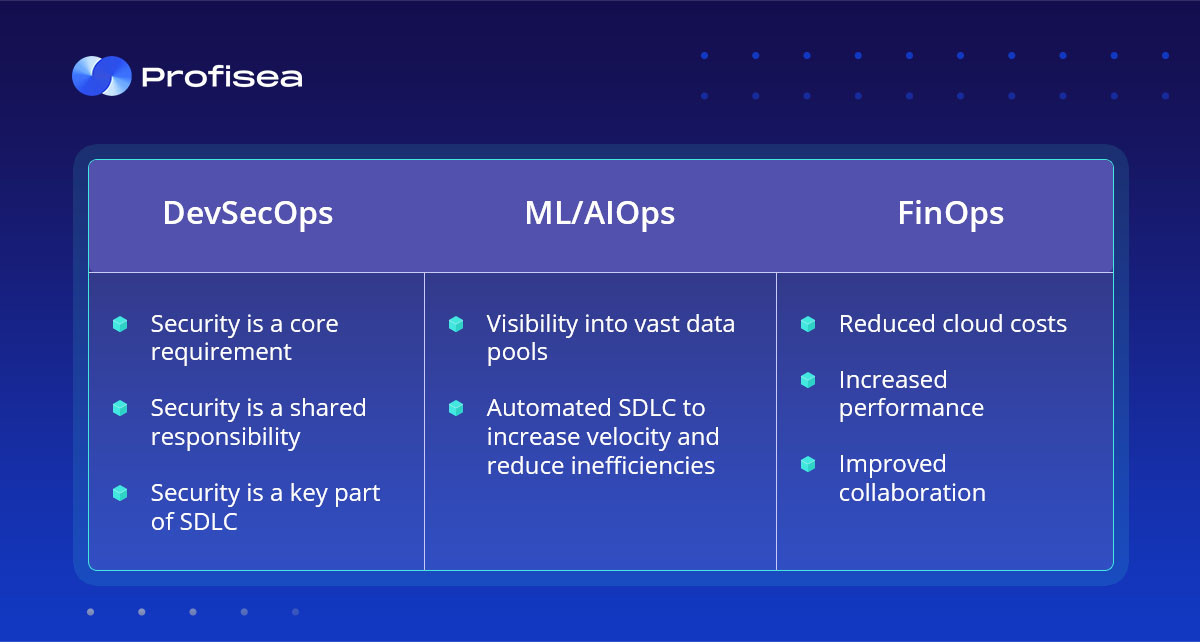 DevSecOps, MLOps, AIOps, and FinOps describe, at first blush, contrasting approaches to meet (hopefully exceed) an organization's IT needs and bring IT teams together. Each has specifications, and enterprises can adopt them considering their priorities.
We do not halt telling about new cloud terms, so fresh thesaurus-kind articles are about to emerge. If you have any Ops-related questions, please don't hesitate to contact us for a
consultation.
Creative Marketing Specialist
Location:
Remote
Experience:
4+ years
Required skills:
Well-developed writing and technical skills, in-depth knowledge of the product's industry
Uniskai by Profisea Labs is an innovative cloud management platform capable of handling all the most painful points felt by CloudOps engineers and IT managers who face increasing pressure to cut down IT costs, but only in a way that doesn't do any damage to business value. Uniskai helps users visualize cloud assets, maximize cloud utilization, reduce cloud waste, and lower cloud spending while pursuing business goals.
Apply now
Requirements:
At least 4 years of experience in IT as a content specialist, creative content specialist, or creative marketing manager
Fluent English
Experience in developing creative ideas, platforms, mechanics, and videos for digital channels and BTL.
Scriptwriting
Rich storytelling abilities.
Excellent communication and interpersonal skills to talk and work with product and marketing teams.
Track record in creating commercial content and stories that drive conversion.
Responsibilities:
Perform as a copywriter. You should not just to write texts but also to generate new ideas.
Analyze and assess Ads across the channels and competitors to adjust the effectiveness of team marketing efforts.
Propose and create Ads texts and ideas together with our design team.
Copywrite for a website, our booths at the events, and marketing copies.
Develop creative scripts for our video marketing formats: explainer, advertising, product shoots, and tutorials.
Run experiments to test hypotheses for more informing go-to-market activities.
We offer:
Great salary
Career growth
Medical insurance
Sport compensation
Professional working environment, where you'd be an essential member of our team
Next Page »