Profisea Welcomes Stanislav Kolenkin as a DevOps Manager and Senior Architect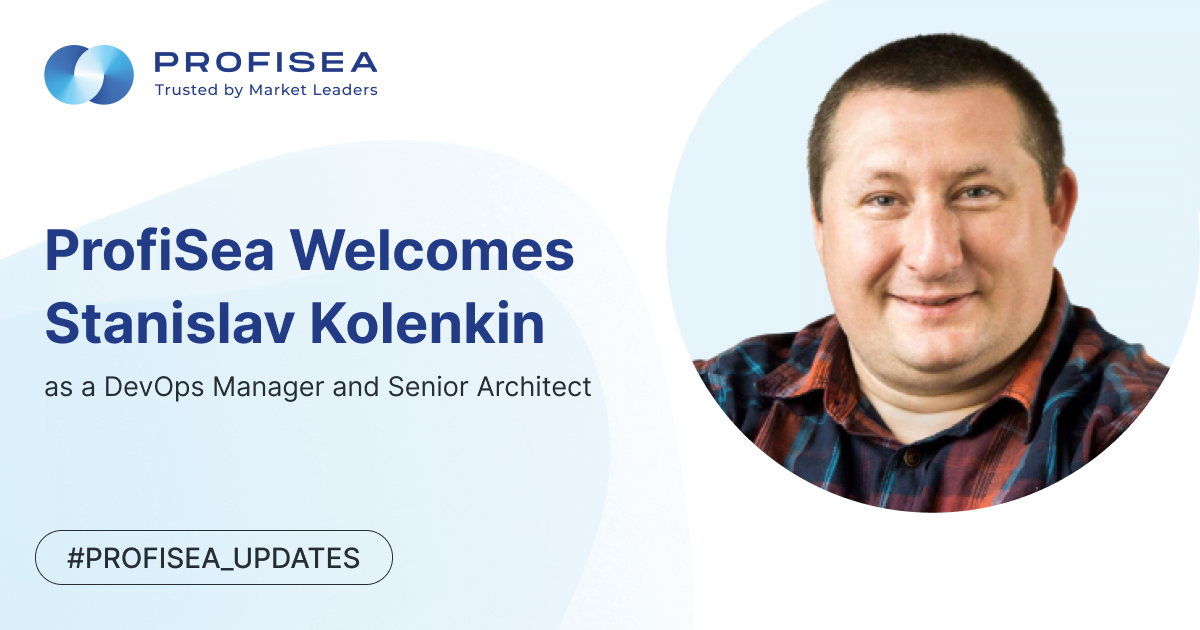 We are glad to announce that Stas Kolenkin has joined the Profisea team as DevOps Manager and Senior Solution Architect.
Stanislav Kolenkin has been working in the IT industry for 16+ years and has enormous hands-on and managerial experience with the most innovative DevOps projects using Kubernetes,  OpenStack, AWS, GCP, and Bare-Metal tech stacks. Stanislav is a well-known DevOps practitioner and one of the most famous opinion leaders in the DevOps community. Among his professional achievements are numerous certificates, including SEI Software Architecture Professional Certificate, GitOps and Kyverno Certification, and many others. Along with his outstanding architect skills and vast industry knowledge, Stanislav is proficient in critical problem-solving and excels in dealing with non-standard production issues.
We are proud that Stas has become a part of Profisea's team to drive DevOps and Cloud technological excellence for our customers.
Profisea offers customer-tailored solutions, and services in DevOps, and Cloud areas. We combine our deep industry sector knowledge, innovative insights, and ongoing technology research to boost your business by integrating development, and operations in a single delivery mechanism. Our team leverages industry best practices to make your company productive and increase your agility, value, and quality.