ProfiSea Labs Hails Paz Diamant as an Advisory Board Member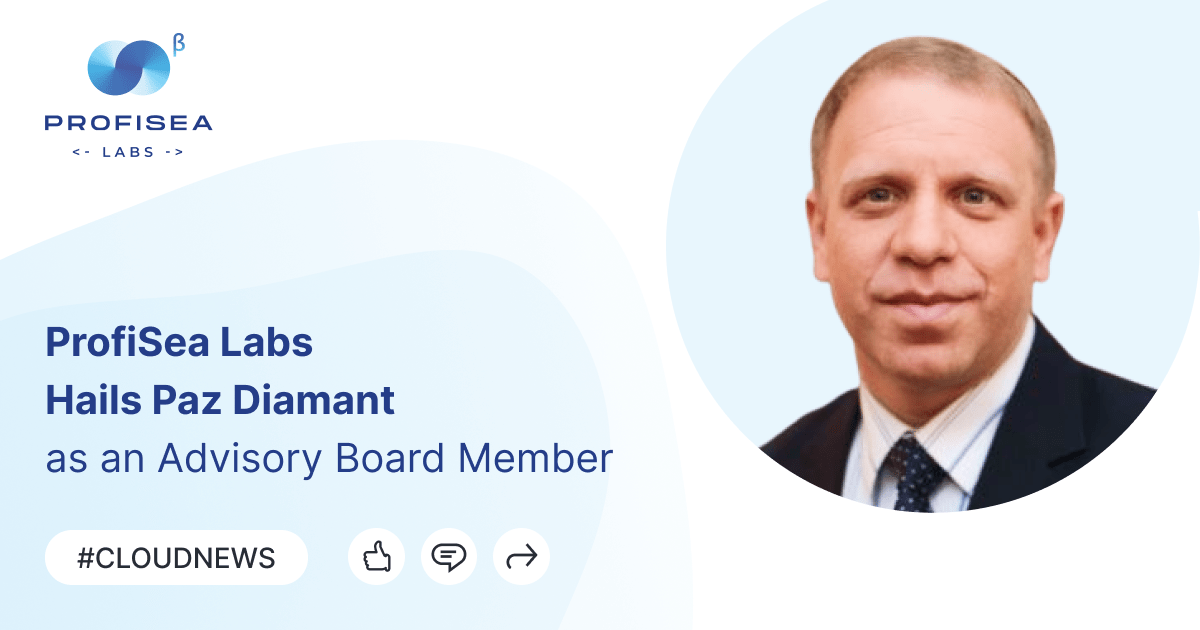 We are happy to announce that Paz Diamant, Chief Technology Officer at INX Limited, a Technology leader specializing in the FinTech industry has joined the ProfiSea Labs Advisory Board. "Entrepreneurship is in my blood :-)," says Paz in his LinkedIn profile, "I'm a Product specialist that delivers!"
Paz Diamant has more than 25 years of system analysis and software product delivery. Former eToro Managing Director of R&D and Product, founder and Chief Executive Officer of ForexManage Ltd. Paz is a technology visioner, entrepreneur and opinion leader in the FinTech community.
Mr. Diamant introduces not only an extensive skill kit that includes system analytics, software delivery, experience in building and leading engineering teams but also deep unique expertise in financial markets and operations, financial platforms, and algorithmic hedging & trading. Along with Paz's profound experience in an agile-driven organization and lean delivery principles, he excels in building processes from a wide, business-related, and organizational perspective.
We are proud that Paz has joined ProfiSea Labs Advisory Board as we will leverage his technological and business insights to provide our customers the best value and upscale their CloudOps workflows.
ProfiSea Labs is a new-generation, multi-cloud management platform that allows you to visualize, operate, analyze, and optimize your cloud infrastructure. With ProfiSea Labs solution, you boost your cloud ROI by leveraging automatically generated cloud architecture maps and graphs. With ProfiSea Labs product, you control your cloud computing costs and save up to 90% on your virtual assets using our unique cost saving AI-based strategy.
Welcome, Paz!
Thank you for joining us and believing in our mission to upgrade the cloud industry, simplify DevOps engineers' everyday routine, and boost every one of our customer's businesses. Because we are here to implement this noble goal after all!