5 biggest myths about cloud computing in 2022 every organization deals with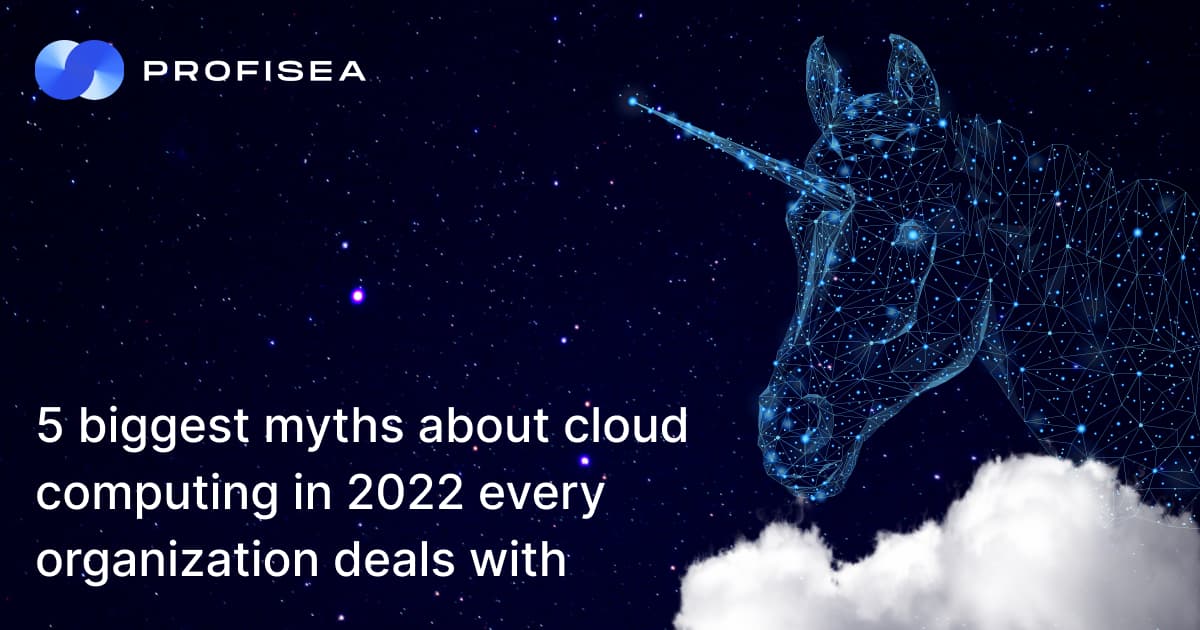 According to the latest forecast from Gartner, end-user spending on public cloud services is expected to grow 20.4% in 2022 and reach $494.7 billion, up from $410.9 billion in 2021. But despite being on the rise, cloud computing is still questioned. Does everyone need to go to the cloud? Is it a necessity for modern business or just hype? Moreover, myths continue to plague cloud computing making it more difficult to decide whether the cloud is beneficial for organizations or not. Although cloud computing is now well established and popular with IT audiences and mainstream companies, some of the myths that appeared at the beginning of the cloud era still persist to this day. New myths keep arising. With cloud technologies booming, many people see them as a silver bullet to solve every problem and save them thousands of dollars. In a chat with our experts, we highlight the most common yet harmful myths and misunderstandings about cloud computing that CEOs, CIOs, and CTOs should be aware of.
Myth#1. Cloud is a one-size-fits-all solution
Cloud has immense potential and opens a plethora of opportunities to innovate and scale up. However, it's a huge mistake to think that the cloud is for everyone and to see cloud computing as a place where magic happens for all.
You don't need to integrate all your applications or infrastructure with the cloud – how much you do need to take to the cloud will depend on your business goals. There will always be certain areas and processes that don't require cloud optimization. You will also need to consider the challenges and costs of integration. Finally, there is a difference between public, private, and hybrid cloud, so you can't just click and go in the hope that everything will run like clockwork.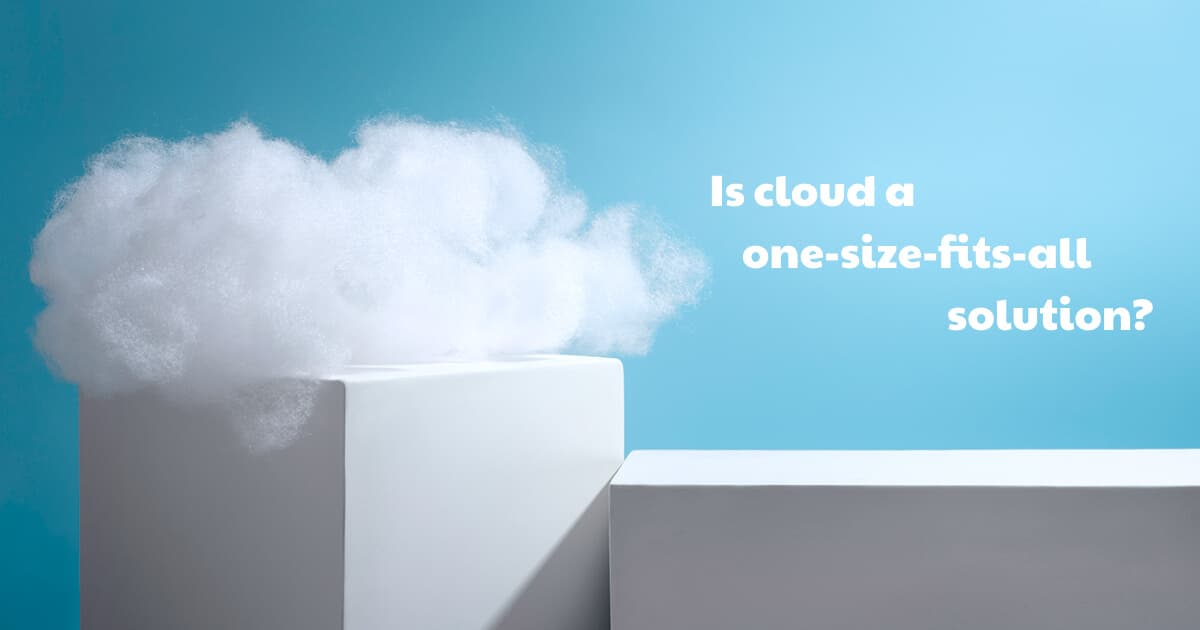 According to a report from Cloud Security Alliance, 90% of CIOs have reported data migration projects falling short due to complexity across on-premise (on-prem) and cloud platforms. In its report, CNCF states that only 9% of organizations have fully documented cloud security procedures, even though they are aware that security is one of the main concerns in leveraging the cloud. So, how do you avoid backing the wrong horse and, even more to the point, how do you reap cloud benefits securely? Here are three points to keep in mind:
talk to experts to determine the cloud solution most suited to your business needs; and
be realistic – whichever cloud you choose, it will bring added complexity for which your organization needs to prepare; and
ensure you understand your service level requirements and communicate them with your service provider.
Leveraging cloud technologies should make your life easier, help your business run more smoothly and increase productivity. It should do all of these at the lowest possible cost. Be clear on what your organization needs and see which cloud option can best help you meet your goals.
Myth#2. Migration to the cloud is the final step
It would be a huge mistake to think that once you've migrated to the cloud you are done. In reality, cloud migration is only the beginning of the transformation. The true potential of the cloud can only be unlocked only when the organization fully understands its cloud operating model and achieves its cloud goals.
Once you have made the move, your task is to maintain robustness of the applications and know which operations could be improved by cloud benefits such as scalability and automation. Your team ought to monitor the changes gained from migration, evaluate the positive consequences, and work towards neutralizing the unwanted ones.
Myth#3. Cloud isn't secure, so it's better to avoid it 
This myth isn't as common as it once was, but there is still a lot of confusion about the right way to manage cloud security to prevent data breaches and cybersecurity attacks.
In recent years, new tools and methods have been created to enhance cloud security, which means that developers have taken on some of the responsibility for security, rather than leaving the whole burden for in-house security resolution. This came about because almost all public cloud breaches have been caused by insecure customer configurations. In fact, Gartner forecasts that through 2025, 99% of cloud security failures will be the customer's fault.
To combat cloud security failures, it is vital to implement and execute policies on cloud ownership, responsibility, and risk acceptance. For these new cloud policies to be effective, organizations must implement DevSecOps principles that integrate security as a shared responsibility throughout the entire IT lifecycle. DevOps security is automated, integrating security solutions with minimal disruption to operations. Its features include source control repositories, container registries, a continuous integration and continuous deployment (CI/CD) pipeline, application programming interface (API) management, orchestration and release automation, and operational management and monitoring. In addition to all of these, most cloud vendors work hard on security in various aspects, for example by offering PCI DSS compliant services or helping to achieve HIPAA compliance.
Myth#4. A multi-cloud approach will prevent lock-in
Most companies usually begin with one cloud provider, and that's totally fine. However, organizations eventually become concerned about being too dependent on one vendor and start considering leveraging several cloud vendors concurrently. This is known as multi-cloud. It can also work as a functionality-based approach. For example, an organization may use AWS as its main cloud provider but choose Google for analytics and big data. According to Flexera, 89% of respondents reported having a multi-cloud strategy and 80% are taking a hybrid approach by combining the use of both public and private clouds. However, leveraging a multi-cloud approach isn't the same as preventing lock-in, whether technical, commercial, or operational.
IT leaders should not assume that they can avoid lock-in simply by having a multi-cloud strategy. Multi-cloud does not in itself prevent a lock-in scenario. If lock-in is identified as a potential issue, it will require a more focused effort to address it.
Myth#5. The cloud is too expensive for your business 
Cloud technologies can undoubtedly be expensive. According to Flexera, public cloud spending is now a considerable line item in IT budgets. 37% of enterprises declared their spending exceeded $12 million per year and 80% reported that cloud spending exceeds $1.2 million annually. As SMBs generally have less intense and smaller workloads, their cloud bills are generally at the lower end of the scale. But this is changing fast: Last year, 53% of SMBs paid out more than $1.2 million, compared with 38% the previous year. Does this mean that cloud adoption will cost too much for your business? Not necessarily, as the cost depends on the size of your enterprise and your business goals. Migrating to the cloud will cost money, and that's unavoidable. At the same time, many organizations overspend when implementing the cloud simply because they have not analyzed options and have overlooked the hidden costs and challenges inherent in cloud migration.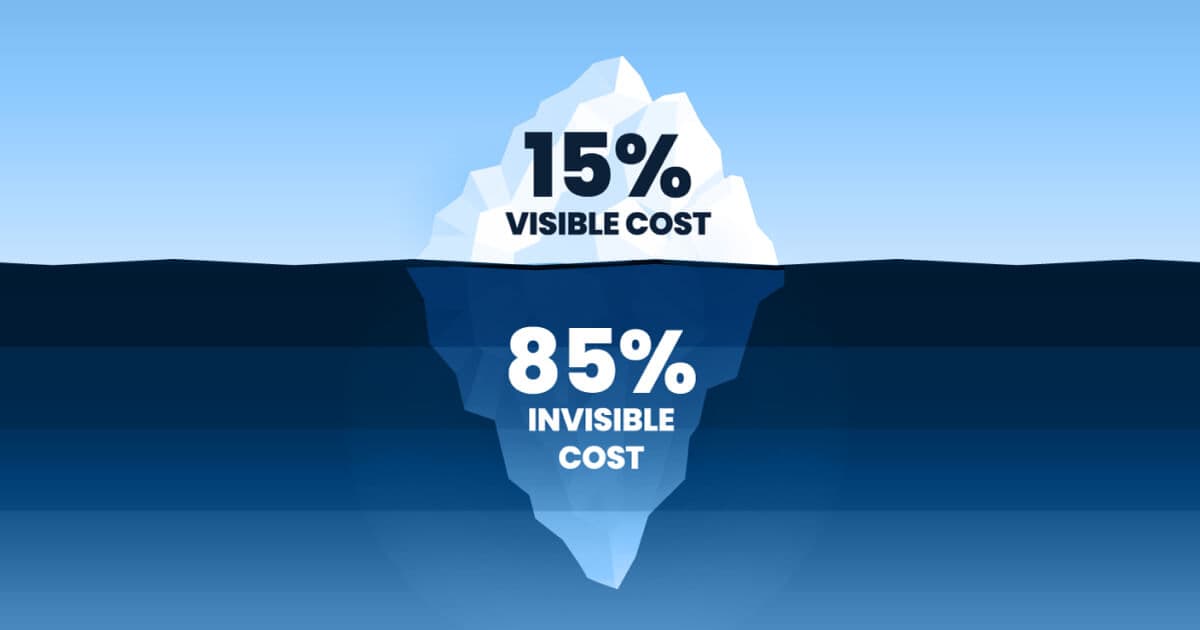 The goal of leveraging cloud technology is to accelerate, improve and automate processes for better performance, security, and customer experience. To achieve these ends, organizations need to apply a strategic approach that will optimize costs in the long run for both the IT team and the rest of the enterprise. An accurate and detailed cloud migration roadmap that assesses the total expenditure of the migration and identifies short- and long-term business goals is a must-have.
As CIOs and other IT leaders plan to leverage cloud technologies in 2022, they need to have a strong understanding of what's a myth and what's a reality in the cloud world as this will help them build realistic expectations around cloud computing. Debunking these myths will be crucial for companies to successfully adopt the cloud and reap the many benefits that cloud offers.
Move to the cloud with Profisea
While cloud technologies promise innumerable benefits, these are only achievable through optimum choices that balance your business goals, meet your budget, ensure successful implementation, and the right selection of the vendor/s and applications to be migrated, secured and managed. You may choose a single cloud strategy or you may prefer to use several cloud vendors offering various options for your business. You need to find your approach to meet your unique needs. This is where Profisea comes to your assistance. Our experienced professionals are knowledgeable in all the areas related to cloud computing and bring years of experience, numerous successful projects, and recommendations from satisfied clients to support you as you move to the cloud.
We help big and small businesses to develop and succeed using cloud technologies. Whether you are planning to design a cloud implementation plan, move to the cloud, or optimize your cloud usage, we are ready to take on any challenge and support you along this way. So, don't hesitate; book a free assessment to take your business to the next cloud level.