Profisea achieves FinOps Certified Service Provider status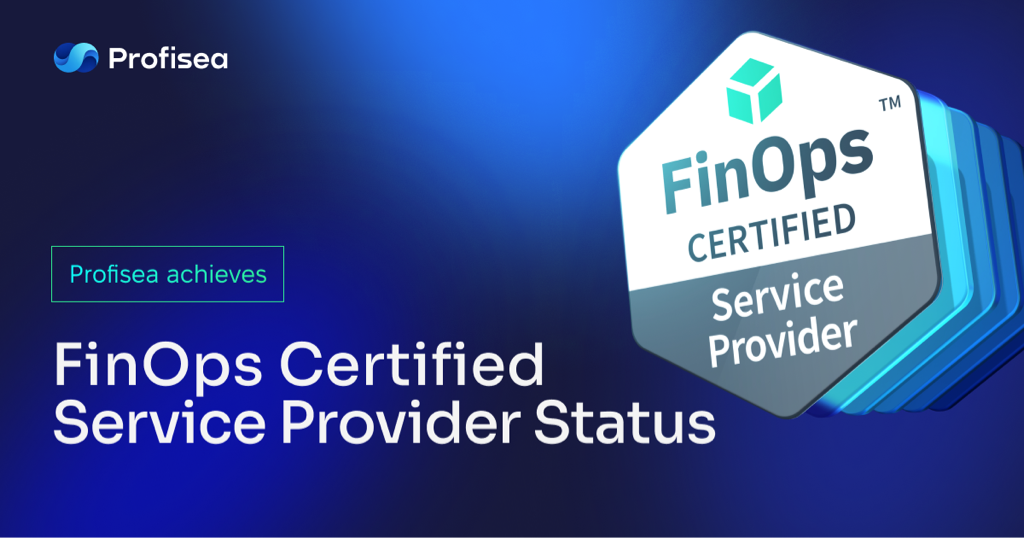 The Profisea team is incredibly proud to share exciting news – Profisea has achieved FinOps Certified Service Provider (FCSP) status. This outstanding accomplishment approves our deep experience in implementing top Cloud financial management practices to optimize our customers' Cloud     environment and handle all challenges related to extremely bloated cloud bills.
Since 2015, Profisea has offered 24×7 FinOps support, consulting, and professional services, providing companies with a smooth Cloud financial management transformation.
In the global economic recession, Profisea becomes a life-saver for companies, helping with brin ging technology, finance, and business together to develop a well-architected FinOps strategy, deliver financial accountability, reduce cloud costs   by up to 75%, and drive real value.
Beyond any doubt, you need Profisea's Cloud financial management (FinOps) services  to: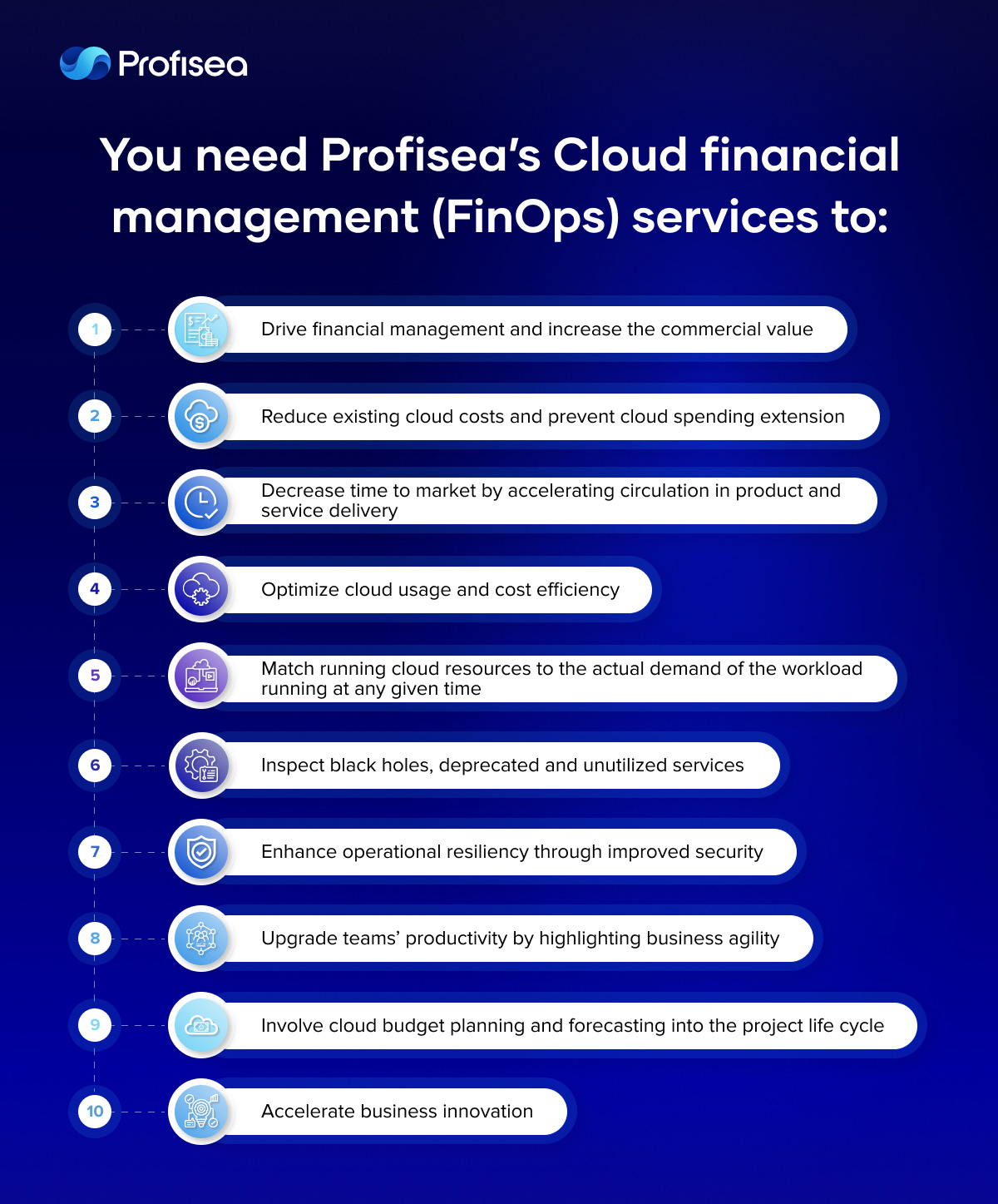 If you are looking for innovative cloud solutions to deal with technical and financial challenges and bring maximum value to your customers – feel free to contact Profisea's experts 24/7.
Who are FinOps Certified Service Providers?
FinOps Certified Service Provider is an officially approved service provider helping enterprises adopt Cloud financial management practices. The FinOps certified service providers must meet the certification requirements:
Be a FinOps Foundation and Linux Foundation member
Have a dedicated FinOps or Cloud financial management offering listed online
Have FinOps Certified Practitioners
Have a business model to support enterprise end users.