Profisea achieves AWS Advanced Tier Services Partner Status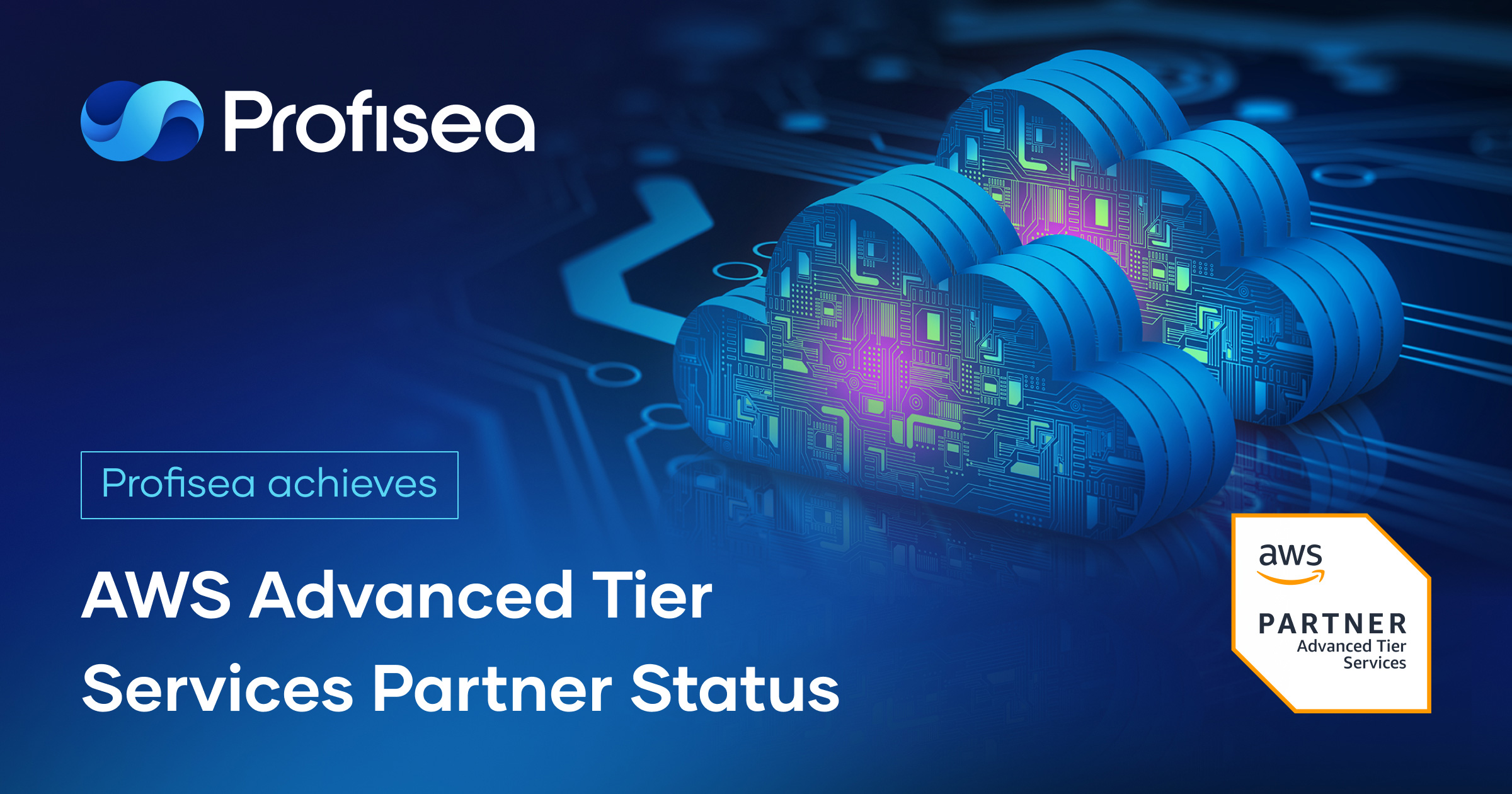 The Profisea big team is so happy and excited to celebrate a new significant milestone with all friends and partners! These days, our fast-growing DevOps and Cloud company with a full spectrum of Cloud Management solutions has been recognized as an Advanced Tier Services Partner by Amazon Web Service in the AWS Partner Network (APN)!
Advanced Tier Services Partner is a highly-valued and resource-intensive status that confirms the top quality of Profisea experts and the broadest range of benefits we bring to our customers, including accelerated time-to-market, operational efficiency, enhanced security, upgraded reliability and scaling, improved performance, and considerable cost reductions. This validation gives our customers absolute credence in choosing Profisea as the top AWS Partner.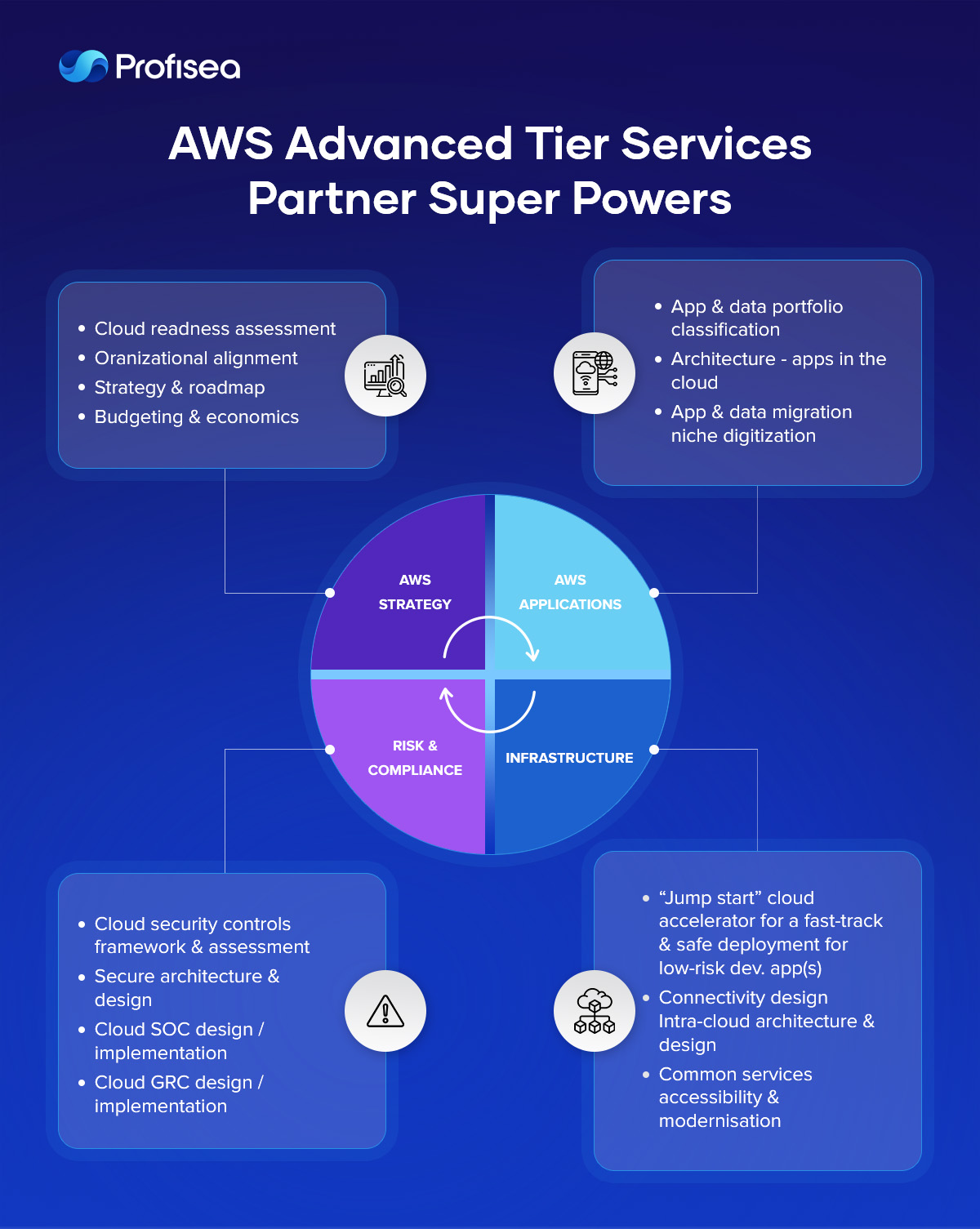 Since 2015 Profisea has demonstrated technical proficiency and has proven customer success in specialized AWS solution areas. To receive Advanced Tier Services Partner status, we have passed scrupulous technical authorization and assessment in Cloud technologies, including our Cloud solutions' security, performance, and reliability.
With our deep AWS expertise, Profisea leverages first-rate DevOps, FinOps , GitOps, DevSecOps, CloudOps, and Kubernetes practices and provides high-end FinOps services that contribute to the success of our clients, help optimize cost and achieve business objectives at any stage of Cloud migration.
If you are looking for innovative Cloud solutions to deal with technical challenges and bring maximum value to your customers – feel free to contact Profisea experts 24/7.