Sirin Labs Enterprise Costs on DevOps Services Reduced by 80%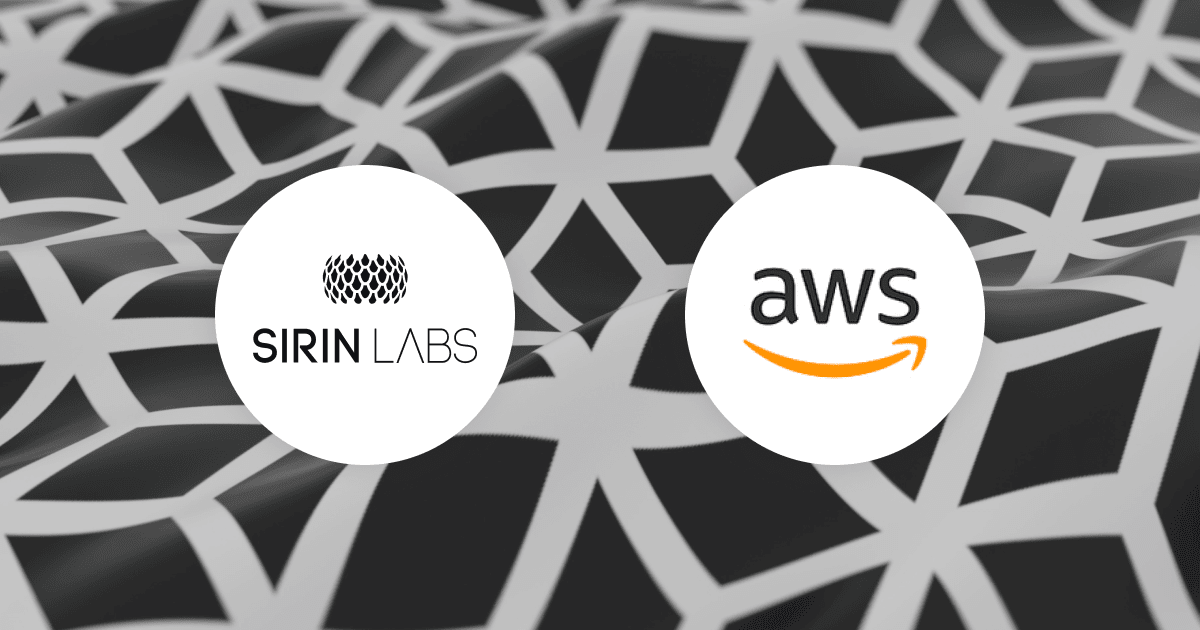 Our partner Sirin Labs is a top-notch smartphone manufacturer that operates since 2013. Well-established and backed by significant investors, with offices in Israel and Switzerland, the company bridges the gap between the blockchain economy and the mass market through extensive cybersecurity and outstanding user experience.
Using the leading communication technologies, Sirin Labs develops a premier blockchain-enabled, cyber-protected smartphone with a built-in cold storage wallet. It's a state-of-the-art device that has a unique Safe Screen for secure crypto transactions. A multi-layered cybersecurity suite provides proactive protection in real-time via a behavioral-based and machine learning Intrusion Prevention System (IPS).
Executive Summary
The company was seeking to reduce the costs of in-house DevOps services for their complex and massive DevOps infrastructure that wasn't evolving fast enough. It didn't require support from full-time in-house DevOps. Consequently, we provided the client with the cost-efficient and scalable DevOps as a Service outsourcing model for the maintenance of their CI/CD pipeline. As a result of our involvement and proposed solutions for the improvements in the DevOps area, the client's overall expenses previously spent on DevOps services were reduced by 80%.
Value Profisea Delivered
To provide our partner with a solution for DevOps cost-efficiency of their CI/CD pipeline, we offered them a flexible and scalable DevOps as a Service outsourcing model. Instead of having a full-time and pricey DevOps position in-house, which didn't correspond with the client's agenda, DevOps as a Service model offered the same services but for a lower price and on the Time & Material basis. This approach met all the client's business and technical goals.
How We Reduced the DevOps Services Costs:
Being a lean and DevOps outsourcing company, we've ensured that there is no waste of time or money for our client – no extra, unnecessary meetings, no bureaucracy – only high-quality Agile services enabled by our professionalism.
With an individual approach to the client's needs, we assigned a dedicated technical account manager who collaborated with the client's tech team and managers to find the best solutions for them. It was a tech-savvy expert that fully understood the client's requests and spoke the same language.
Having extensive expertise, we've ensured the fastest learning curve possible – within 2 days. Our DevOps experts succeeded in learning the system very quickly and started working with the client's development team to provide a high-quality DevOps service.
In 5 days, we assessed and audited our client's existing enterprise architecture – DevOps, Staging, Production environments, Linux machines, RDS, provisioning by Terraform, Jenkins CI/CD. Even though it was appropriately built – there were still several points for improvements that we outlined suggesting suitable actions to take.
After the client approved our suggestions, we implemented the appropriate changes in their CI/CD pipeline. All the processes and technologies are well-known to us, so we quickly achieved all the technical goals, establishing ongoing and trustworthy collaboration with our partner.
Our Results
For 20% of the market price, we provided the same maintenance work, automation of the environment creation, and fast SLA. Our DevOps as a Service outsourcing cooperation model substituted the need to spend more money on the onsite DevOps support.
Sirin Labs now uses our fast and professional DevOps services on-demand – scaling up and down when needed. They don't pay for the "idle time" – only for the work done, just as you use computing resources on the Cloud, and enjoy fast and professional service.
As a result of our partnership, the client's overall expenses previously spent on DevOps services were reduced by 80%.
Our engineers are proficient in all up-to-date tools and methodologies. So, we seamlessly coped with the very short knowledge transfer period and started providing the continuous DevOps service in the shortest time possible. Due to this, we've avoided delays in the client's production cycle and losses in their income.
For over a year now, we keep providing our partner with all the needed prompt support for everything DevOps-related and maintenance for their CI/CD environment. We're always in touch with their team to offer consultations and advice.
Our partner already had an experience of working with outsourcing software development vendors. However, outsourcing the DevOps services is more sensitive as DevOps experts work with the system's heart. The whole development lifecycle depends on the DevOps' professionalism and integrity. Thus, the Sirin Labs reached out to us specifically since they got a warm recommendation from their partners who are also our clients. So, the company was confident in a partnership with Profisea from day one of our work.