Profisea is visiting Web Summit 2022!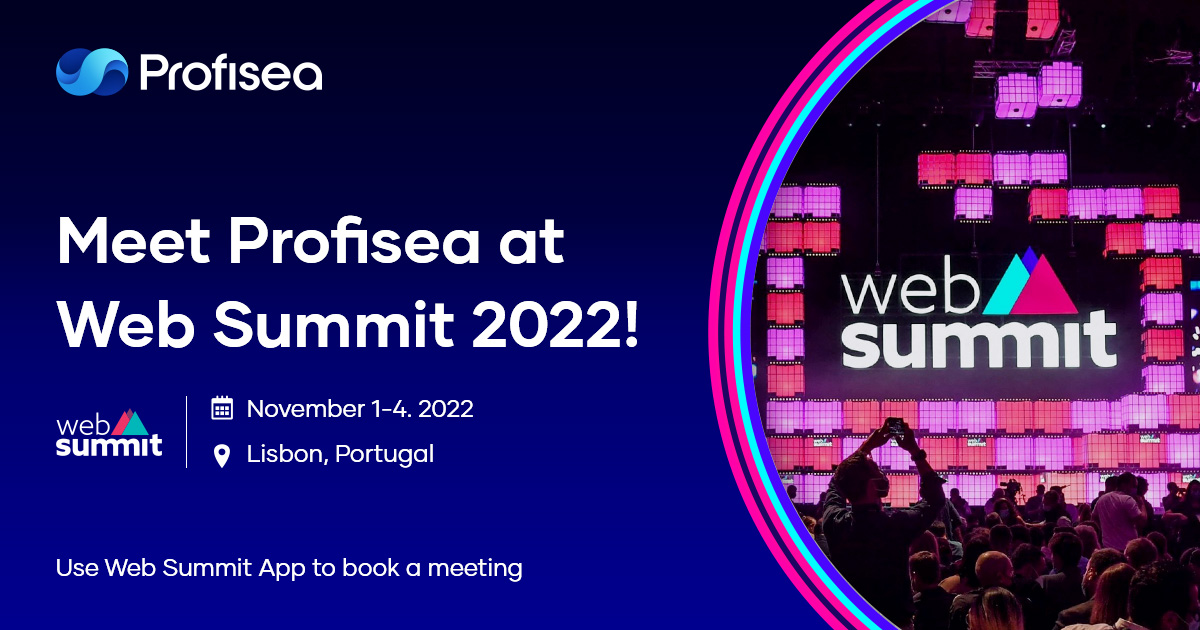 We're hugely excited to announce that our Profisea team is visiting the world's premier tech conference, Web Summit 2022, in Lisbon! This year 70,000+ tickets have been sold out in record time – and the stage is set for the biggest event!
On November 1-4, 2022, Web Summit will bring together 2000+ tech's biggest companies and startups, 1000+ investors, 900+ speakers, and 2500+ top media outlets from 160+ countries.
This year the conference covers 26 tracks, including:
business innovation,
digital transformation,
ambient computing,
privacy and diversity in data,
the SaaS track,
kickstarting startups,
the evolution of finance,
investing, etc.
We believe the incredibly well-orchestrated Web Summit 2022 is the perfect platform for IT to appreciate new ideas and fresh perspectives.
So, do not miss the chance to meet Profisea in person to speak about the best DevOps, GitOps, DevSecOps, CloudOps, FinOps, and Kubernetes practices and get up-to-date cloud-related news and information about successful Profisea projects for your business growth.
Join Profisea in Lisbon at a truly unforgettable event to find valuable tendencies, access priceless content, and make business connections to maximize your efficiency! See you there!