7 DevOps Skills Business Leaders Need to Succeed in the New Normal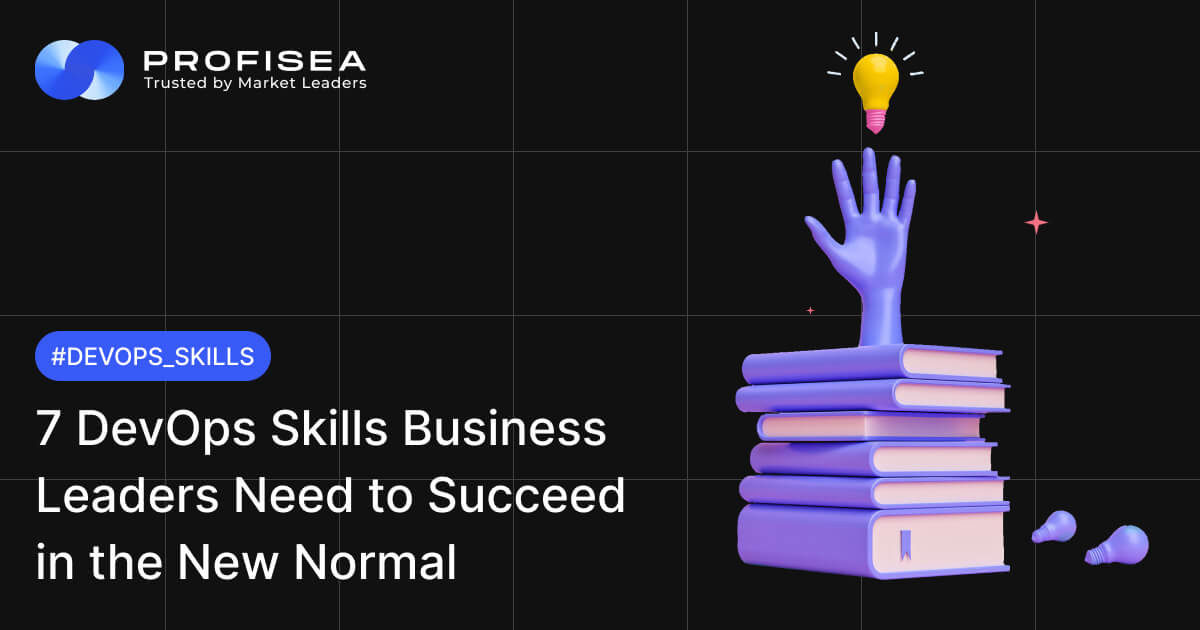 In recent years, IT organizations have changed significantly and adopted a lot of innovations — for example, cloud computing, virtual reality, AI developments, and visualization technologies. These have made business processes faster, more effective, less expensive, and opened a plethora of new opportunities for creating new products and services.
The coronavirus pandemic further accelerated the shift to innovations, making digitalization a core trend of the last two years. According to McKinsey & Company, organizations digitized their activities 20 to 25 times faster during COVID-19, and this transformation isn't going to end anytime soon. What skills do business leaders need to stay competitive in this new reality? How can they help their organizations with security, usability, and scalability? Actually, they can learn a lot from DevOps specialists.
Skills leaders need to help their businesses survive
According to the Upskilling 2021: Enterprise DevOps Skills Report, the adoption of DevOps practices remains popular with 36% at the project level and 20% across the entire organization, and it seems that these rates will only grow. If you're a CEO, you probably know what DevOps can do for your business in the post-pandemic world. With faster deployment, increased stability, and significant improvement in product quality, DevOps culture can change almost everything in business for the better. And what about specific and general DevOps skills? There are some skills that have become crucial today, and many DevOps folks already have them because of the need to continuously develop and stay resilient in the fast-evolving environment. Many leaders in business can benefit from developing them as well. The world of the next normal is demanding, so let's get prepared to survive in the face of continuous turbulence.
1. Communication and collaboration skills
Strong communication and collaboration skills are crucial for DevOps people. While you might be sick and tired of hearing this, DevOps is all about breaking silos. All DevOps practices focus on bridging the gap between development and operations through continuous integration, delivery, and deployment, with the overall goal of creating a smoother if not seamless deployment process. DevOps people build connections and fix bottlenecks by talking to people. The aforementioned report says that 69% of survey respondents selected human (soft) skills e.g. communication, collaboration, empathy as a major skill category for DevOps. However, they are crucial not only for DevOps. While DevOps practices mainly focus on development and operation teams, collaboration and cooperation should ideally work across the whole organization. Collaboration is becoming a new source of competitive advantage in the new normal, especially in an era of rapid digital adoption.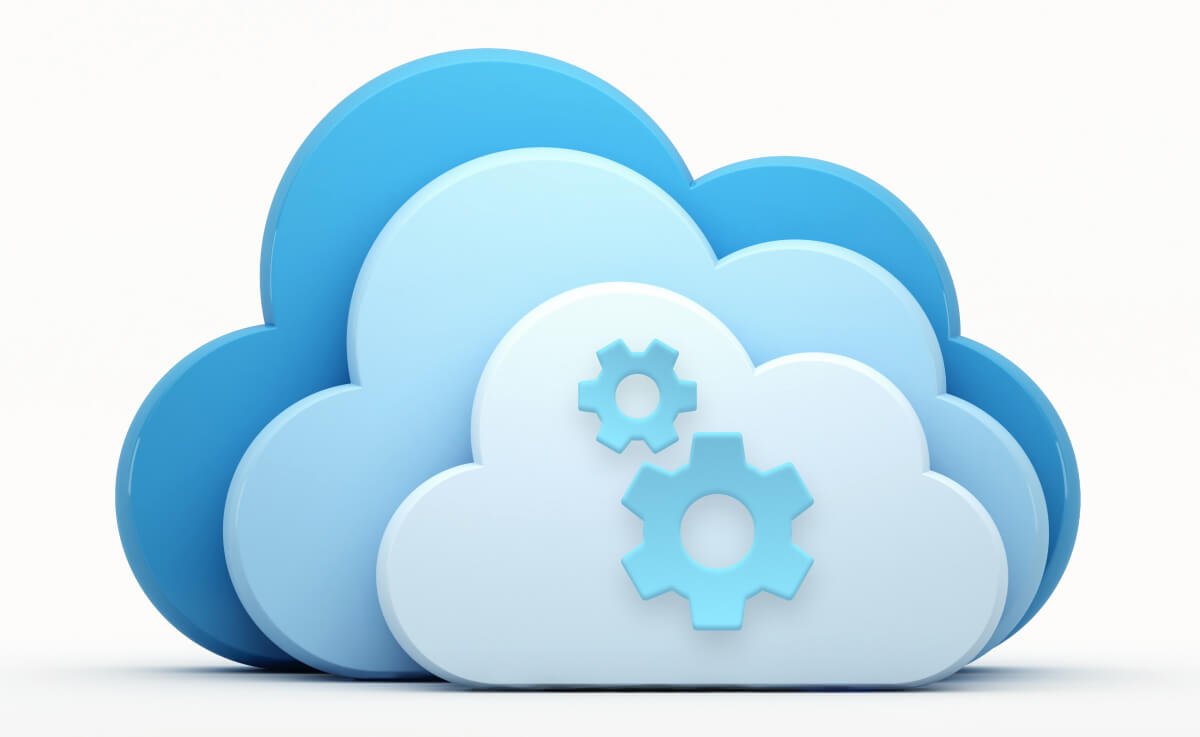 2. Understanding cloud computing
Cloud computing is hardly a new player on the market, with more and more businesses seeing many benefits from moving their assets to cloud infrastructure. According to Gartner, end-user spending on public cloud services is expected to reach $482 billion in 2022, making it one of the major IT expenses for enterprises. Public cloud spending will exceed 45% of all business IT spending by 2026. Organizations that use innovative IT solutions such as cloud computing have a higher competitive edge in the post-pandemic world compared to those that rely on outdated approaches and workflows.
Nowadays, cloud computing is a key factor of better business outcomes. Implemented properly, the cloud enhances agility, improves scalability, enables flexibility, and helps to improve customer insight and cost efficiencies. Like most cutting-edge technologies, this is more than just a new way to store your information. Cloud computing is a way of transforming your organization from a traditional, rigid IT infrastructure to a flexible environment that saves resources that can be used for solving core business tasks. Cloud computing promotes the shift from a maintenance-led approach to one that supports innovation, automation, and mobility. However, to reap all the benefits of the cloud, your organization should implement it correctly, but choosing, creating, and managing the cloud infrastructure can be a huge challenge even for the most experienced IT leaders. If your organization needs cloud computing as a service, we can help. Our cloud experts will maximize the scalability and reliability of your cloud infrastructure, and create an automated multi-cloud environment optimized to your business.
3. Attention to upskilling and certification
Now could be a good time to consider how organizations can help their employees adapt to a new reality with new knowledge and skills. Upskilling and certification might be the best investment amidst the global pandemic. According to a McKinsey & Company report, 87% of executives admit they were experiencing skill gaps in their human resources or expected them within several years, and just 28% said their organizations were making efficient decisions to solve this problem. Upskilling 2021: Enterprise DevOps Skills Report demonstrates that 42% of respondents agree that professional certifications are nice-to-have in the DevOps world. But DevOps specialists aren't the only ones who should regularly invest in upskilling and certification, in fact, the whole organization needs them. 
Training and development should be made available within the whole company, and from various providers such as technology leaders, vendors, and partners, to expand employee skill sets and improve the chances of survival in a new reality. This type of upskilling is not just for the IT department or already-trained staff but for the entire team, so they can effectively work with new instruments and develop their own digital products by leveraging innovative technology and processes.
4. Understanding automation technologies
Over the previous decade, no one doubted that automation would be the future of business, but the pandemic boosted the need to adopt technologies like AI and automation at speed. Digitization, remote work, and the necessity to streamline business processes are increasing the demand for innovative workflow automation management solutions, a market expected to increase from $4.8 billion in 2018 to more than $26 billion in 2025, according to Grand View Research. Almost all (97%) IT decision-makers agree that process automation is essential for digital transformation.
Automation is the lifeforce of DevOps, so business leaders can learn a lot about its importance from DevOps experts. Automation reduces human error, improves speed, increases accuracy, enhances consistency and reliability while saving time and effort. Eventually, this leads to more effective business processes, higher-quality delivery of products to customers, and, as a result, increased revenue. If you're planning to implement DevOps in your organization, our experienced DevOps team is ready to help. You can book a free assessment, and our DevOps professionals will evaluate your business needs, current development, and operation processes to offer the best DevOps practices for your delivery unit.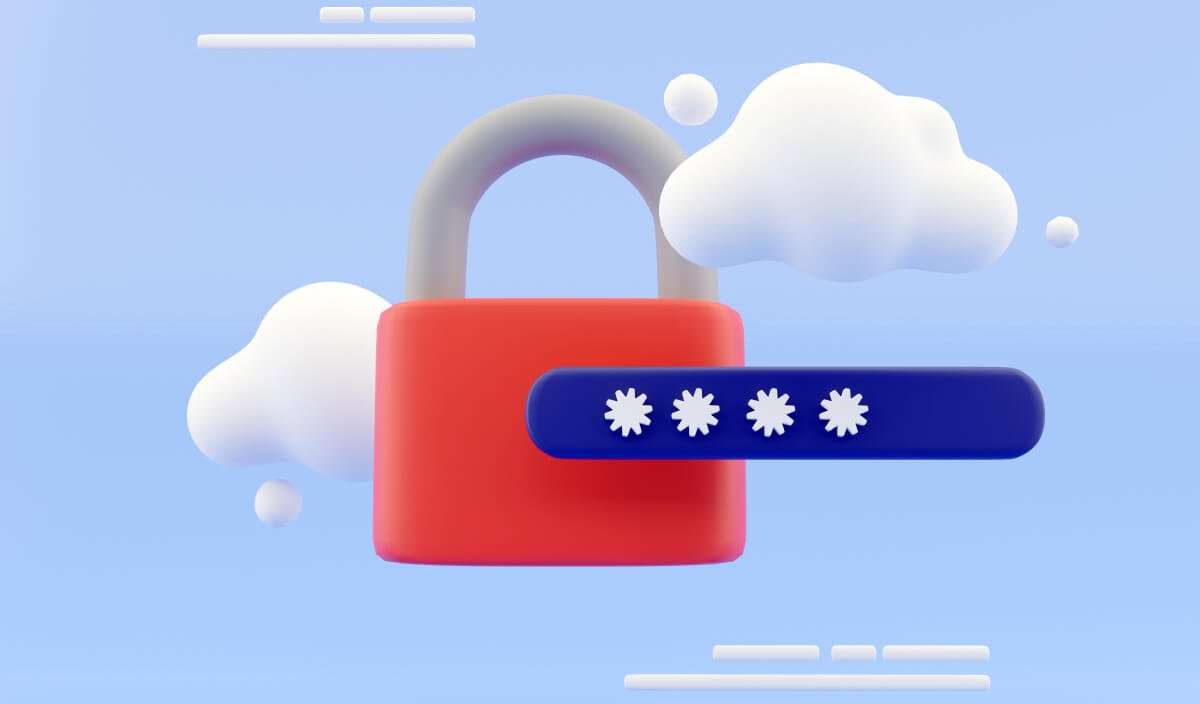 5. Software security skills
In 2021, data breach costs significantly increased from $3.86 million to $4.24 million, the highest average total cost in the 17-year history of the Cost of a Data Breach Report from IBM. According to Varonis, only 5% of organizations' folders are properly protected. And the number of cyber-attacks has broken records. The FBI, for example, has seen a 300% increase in reported cybercrimes since the beginning of the COVID-19 pandemic. This all makes the security aspect one of the crucial things IT leaders should think about, and that's exactly why DevSecOps has been one of the hottest buzzwords in the tech world in recent years.
Business leaders need to address the issue of application security more effectively nowadays, otherwise, they put their businesses at risk. The cybersecurity skill gap remains an issue, with 90% of cyber data breaches being a result of human error in 2019, according to a study of data from the UK's Information Commissioner's Office (ICO) by the British cyber security and data analytics company, CybSafe. Along with educating employees and regular cyber security awareness training, a more complex approach is required. This is exactly where DevSecOps evolves from a buzzword to a game-changer. In a new normal, every IT leader needs to know the rules of this security game to be able to protect their organizations.
6. Understanding of DevOps tools
While this skill might be seen as a must-have only for DevOps professionals, it isn't quite true. Since DevOps has become one of the most discussed and widely-used software development approaches, CEOs and CTOs just can't ignore it anymore. If you're planning to implement DevOps or want to improve your current DevOps practices, you must understand how DevOps works and what tools are the most effective for your business problems. With numerous tools for any facet of DevOps, picking the right one can be a huge challenge for each business leader. Moreover, buying a good DevOps toolchain and spending thousands of dollars on it doesn't mean that you implemented DevOps. According to Gartner, 90% of the DevOps initiatives will fail to fully meet expectations by 2023, and it will happen not due to technical reasons, but mainly due to the limitations of the leadership approaches. For a successful DevOps journey, consider outsourcing DevOps. Our expert team can not only help you with DevOps implementation but also explain which specific tools are the best for your needs and how to make your DevOps cost-efficient. 
7. Understanding the principles of servant leadership
Back in 2017, the State of DevOps Report from Puppet demonstrated a correlation between the type of leadership and organizational performance — teams perform better if their leaders work not as traditional managers but act more as coaches and servant leaders who help employees and the organization. Servant leaders focus on setting a vision and creating a mission statement that provides a sense of purpose for the entire team. A successful leader should be able to understand every aspect of the business to direct and support their team. Let's take, for instance, digital transformation and automation. While these new approaches can significantly boost the performance of your team, you, as a leader, should know what exactly should be digitalized and automated and choose the solutions that fit your business needs. No one knows your business better than you do. Otherwise, investing in even the most innovative products won't pay back. If your business needs expertise in DevOps and Cloud Computing, schedule a consultation with our specialists. We offer the best DevOps and CloudOps practices for our clients to meet their unique business requirements.
Bottom line
Over the last two years, the whole world has been pushed toward the next normal. While the coronavirus crisis negatively impacted business productivity and profits, it accelerated the move to digital channels, innovative IT solutions, and new ways of working. Now, if businesses are to survive, they have no choice but to adapt to a very different future. By embracing these seven skill areas – business leaders have a better chance of surviving in the highly competitive market and transforming themselves and their businesses to the next normal.
If you need help on the way to a more innovative, resilient, productive, and profitable business, we will be honored to help. Profisea offers cost-effective and flexible DevOps and CloudOps services to improve product quality and enhance collaboration within the organization to help your business thrive. Don't hesitate: book a free consultation.